Antwerp Streetboys and Beerschot Younited are part of the Younited Belgium project, in which teams with underprivileged players are supported by well-known football teams. In Antwerp these are of course RAFC and Beerschot. The project is also led by Sporting A. Kristof Van de Velde: "Through the power of sport, we want to connect those people, strengthen them and allow them to reintegrate into society. Beerschot Younited trains here in Hoboken, the Antwerp Streetboys in the All-Inn sports hall on the Slachthuislaan. So today it is a bit of a home game for the Purple & White."
Almost broken
Volunteer Bjorn Feremans lives near the National Bank. He came to the project through Kamiano, an institution for homeless people with alcohol or drug problems. "I currently have a disability income of about €1,100. I have problems with my back, wrist, knees and Achilles tendon and I have diabetes. So I'm about broke. I used to play with the G-squad ('G' stands for disabled people, ed.) from KV Mechelen and Maria-ter-Heide, but I had to give that up because of my health."
He also became homeless during that period: "That played out for eleven months, but I only had to sleep on the street for one night. I could also go to the reception of people I knew. I can praise myself for that."
Meanwhile, Bjorn has a house, although there are also problems there. "The real estate agency where I rented my studio from has never paid the homeowner and has been paid… Anyway, I have at least a house and papers. You can't say that about some of the other team members."
He thinks Younited is a fantastic initiative: "It is not only healthy, but also an occupational therapy. Now I come out again, I can give people good advice here and now and then I still play a bit of football with the Antwerp Streetboys."
Peggy Hendrikx from Berchem is homeless and developed for three years at Antwerp Streetboys. "I came here through my husband, the first keeper. But as a child I already went to watch the Antwerp matches, so I am a real fan. That I'm standing here myself with such a uniform… My stepfather would have loved that."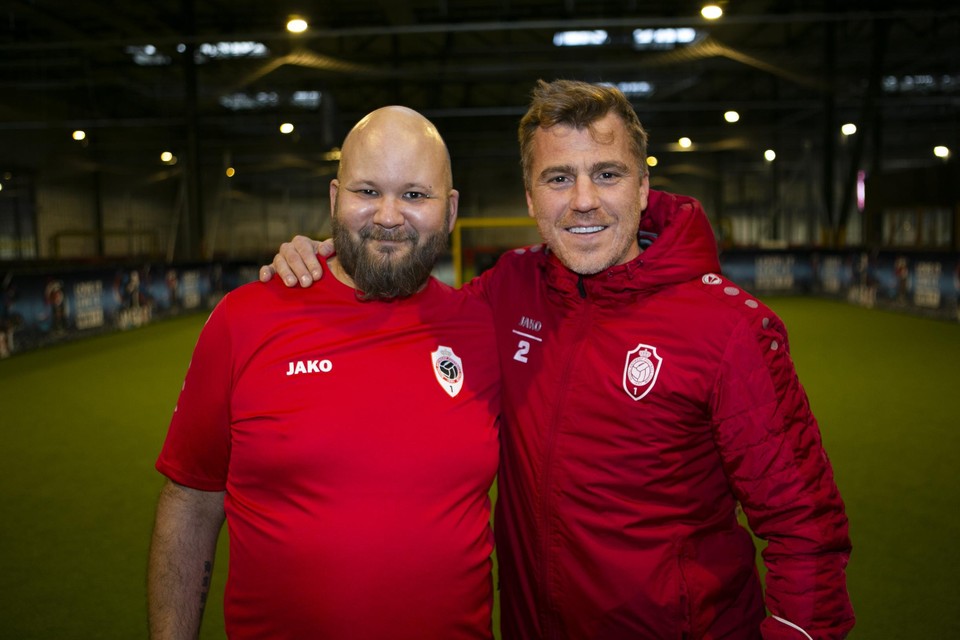 Who is the marginal?
Gunter Ribus, former RAFC midfielder, was also present in Hoboken on Tuesday: "I am assistant coach of Antwerp Streetboys and I am here to kick off today. I am happy to participate in this initiative. Just like in the teams and in the stands you see a lot of people from different cultures and nationalities. Football is a strong association factor and here those boys and girls can even forget their misery. And the players of both teams are very friendly with each other. That is something that the supporters of RAFC and Beerschot can learn from on Sunday."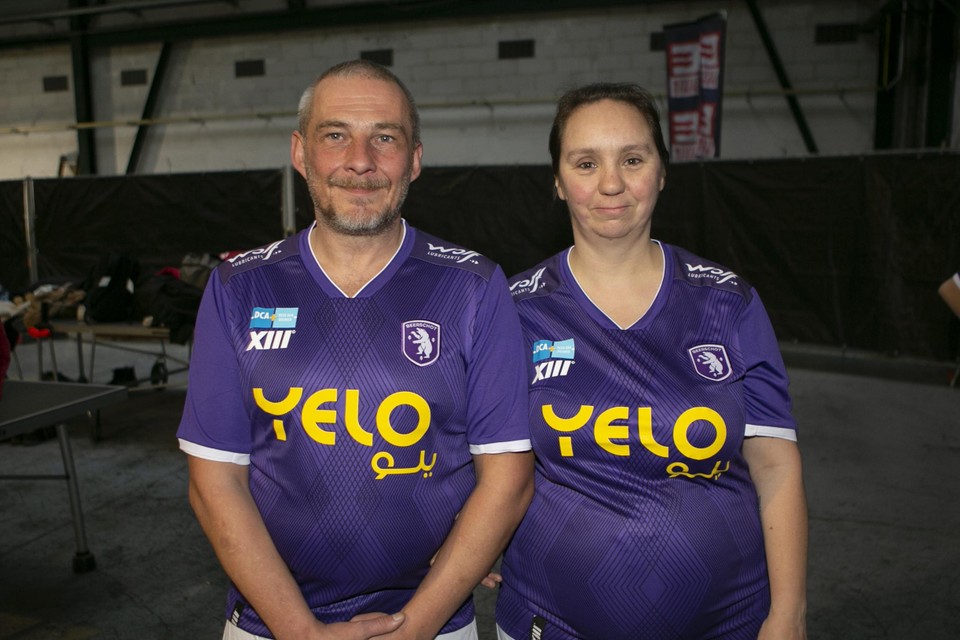 Guido de Ridder, player at Beerschot Younited, agrees. He is on the field with his husbands / team mate Patricia Pintens (45). "I have a knee injury, but in an emergency I will fill in. Anyway, every time Antwerp and Beerschot against each other, that is phenomenal. Unfortunately, the supporters often clash with each other. Not to mention the Bengal fire being set off in the stands by a bunch of pyromaniacs, potentially causing severe burns and mutilations. Here it is shown that red-white and purple-white can come together perfectly, during and after the match. We laugh and dance together. So who is actually the marginal?"
Guido continues: "Homeless people and junkies are often viewed skewed and left to their own devices. Just look at Bart De Wever's comments, especially those two boys who had died on the Astridplein. This project is great because people even forget their problems while playing football, but a structural approach is necessary."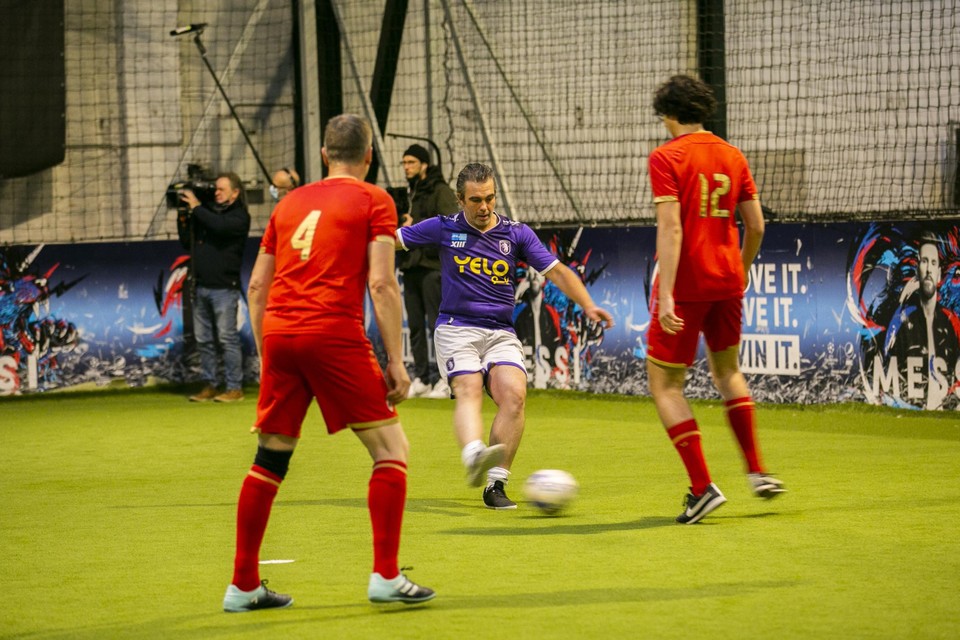 With or without turkey
Soon the holidays will come again, also in coronatijden a moment of fun and good food. What about the team members? Peggy: "You make it as pleasant as you want. Of course homeless people miss things, but we do find our way. We have fun anyway, with or without turkey."
Bjorn: "At the moment there are talks with the gang to be able to do it in the sports hall. It will certainly come, but for now that is still a secret." oops.
The match between Antwerp Streetboy and Beerschot Younited on Tuesday at 7-7.
(mibl)
www.younited.be