10/16/2019 –– architecture –– Ondřej Krynek
Until December 20, the Rohanský ostrov: nový Karlín? The development plan and the appearance of several buildings and other structures that are to be built here in the next 20 years are presented here. These are to be offices, new flats, a footbridge, a cycle path and the largest park in the metropolis.
"The territory of Rohan Island has an area of ​​44 hectares – that is, for comparison, the area of ​​ten Wenceslas Squares. New buildings will be built in more than half of this area. In accordance with the valid zoning plan, 1,750 new flats can be built for about 4,000 people. Another 5,000 people will commute to the new district for work. In terms of height and volume, the new buildings will be connected to the current development in Karlín and its surroundings, "say CAMP representatives about the project, where the first stage of construction will begin next year with a new park. The main housing construction will take place in the years 2030 to 2040.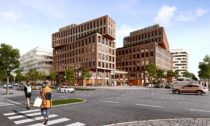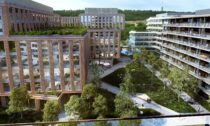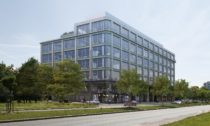 "We will show the planned transformation of Rohan Island in CAMP from several angles. We will describe the planned development, where over a thousand new flats will be built, we will show a place for one of the largest parks in Prague right by the river or a place for a new footbridge. All this in the context of the surrounding urban development, "explains Ondřej Boháč, director of the Institute of Planning and Development of the Capital City of Prague.
Read more articles on the topic of exhibition, architecture and Prague
Photo and source: CAMP
Author of the article
Ondřej Krynek admires imaginative design, creative concepts, modern architecture, pleasant interiors, innovative technologies, new media, usable web design, extravagant fashion, expressive arts, good music and other cultural fields.