06/11/2020 –– art –– Ondřej Krynek
After the January presentation of the form of the first two stations of the new Prague Metro D, the capital city of Prague presented the form of the other three stations. This time, the appearance of the Krč Hospital, Krč Railway Station and Nové Dvory stations was revealed. Their artistic form is given to them by Stanislav Kolíbal, Jiří Černický and Vladimír Kopecký. The competition took place under the auspices of the National Gallery
"In the past, metro stations were built like an exhibition cabinet of the city, from the station you can feel the handwriting of an architect and an artist. We also approach all D metro stations with such care. We could no longer intervene in the architectural form of the station without delaying the entire building, but thanks to the great efforts of many people, the stations will receive a new artistic design designed by top Czech artists, " .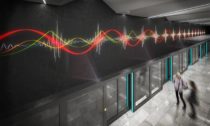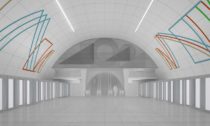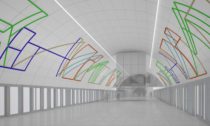 "The jury's decision showed the superiority of experienced artists, precisely in connection with the specifics of complicated architecture. At the same time, however, in the designs of both Pavel and Stanislav Kolíbal and Vladimír Kopecký, the design moves in a kind of connection between the historical and the contemporary and does not resonate in connection with architecture. In the case of Stanislav Kolíbal, it is also necessary to note his partially preserved sculptural concept of the walls of the Nuselský Bridge, resp. Pankrác Bridge in the immediate vicinity of the Vyšehrad metro station. The sovereign realization within the planned Nové Dvory station is thus perhaps at the same time a certain historical satisfaction. I also consider it positive that each of the authors enters the architecture in a different material way, and with a different reaction to the movement of the metro and passengers, in this respect it is still necessary to emphasize the playfulness of Jiří Černický's design spread throughout the station. At the same time, I am glad that the three contemporary authors suitably complement the previous winners Vladimír Kokolia and Jakub Nepraš in a colorful mosaic of generations and approaches, "said Michal Novotný, a member of the jury and director of the Collection of Modern and Contemporary Art at the National Gallery in Prague.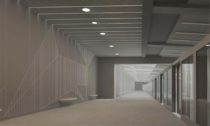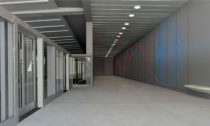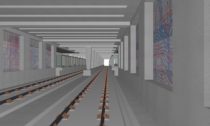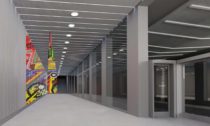 The new Metro D line is currently under construction and will have a total of ten stations. It is to include eight new stations in the first phase and is to be connected to the current Pankrác and Náměstí Míru stations. In January 2020, the appearance of the Olbrachtova and Nádraží Krč stations was introduced. Prague has decided not to keep the original plan of Metroprojekt and to intervene in the form of the station with artistic interventions. She therefore addressed the National Gallery in Prague, under whose auspices a competition for the future artistic form of the stations was announced. The metro on this route is to run without a driver in the set.
Read more articles on the topic of the subway
Photo ofsource: Capital City of Prague
Author of the article
Ondřej Krynek is an admirer of imaginative design, creative concepts, modern architecture, pleasant interiors, innovative technologies, new media, usable web design, extravagant fashion, expressive art, good music and other branches of culture.