LJUBLJANA (VG) Stine Bredal Oftedal grew up with five major finals between Norway and Denmark. But she has never played the dream final herself.
– It is special. I grew up watching the big players in the meetings between Norway and Denmark. So yes. I look forward to that, says Stine Bredal Oftedalwho has won 17 of his 22 matches against Denmark as a player.
On Sunday, the Danes await in the EC final after France was crushed 28–20 in the semi-final on Friday.
Bredal Oftedal was 13 when Norway last met Denmark in a final. Norway won the EC final in Budapest in 2004. It was the Danish girls' farewell to international finals right up until now. While the golden age of the Norwegian handball girls really started with the 27–25 victory 18 years ago.
But it started eight years before, when Anja Andersen's Denmark took EC gold at home in Herning.
EC Final 1996: Denmark used to in the end 25–23. Trine Haltvik made a great final with 10 goals, but Anja and players like Camilla Andersen and Anette Hoffmann came from Olympic gold in Atlanta and were at their best when it mattered.
World Cup final 1997: Denmark won her only World Cup title in women's handball by beating Norway 33–20 in Berlin. Danish supporters were stabbed to death in the hall the day before. Anja & co. played for his dead supporters, while Norway didn't quite know how to deal with the situation.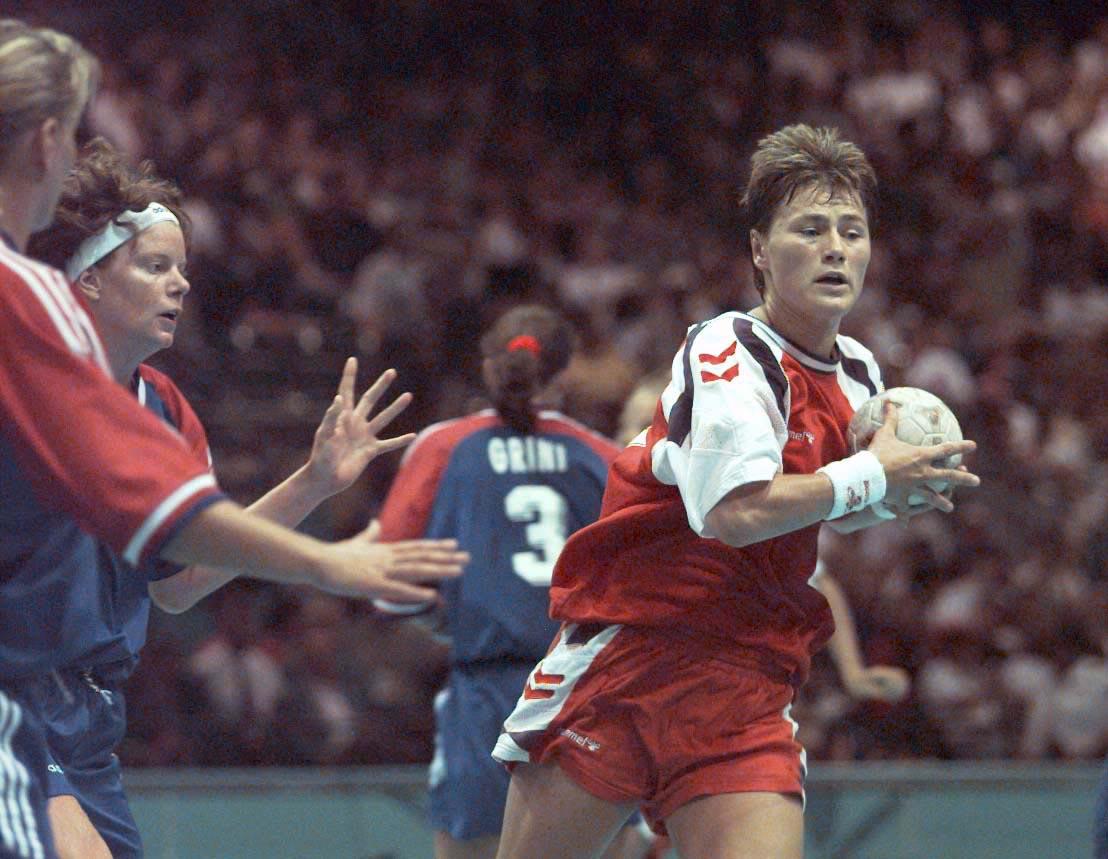 EC Final 1998: Anja Andersen had given up on the national team and that was it Norway's first handball seagull. Denmark were swept aside 24–16 in Amsterdam. Keeper Heidi Tjugum and championship debutants Else-Marthe Sørlie and Mia Hundvin dominated.
EC Final 2002: Denmark met Norway for the second time in an EC final at home. Denmark goalkeeper Karin Mortensen dominated and Norway was unable to resist. It didn't help that Gro Hammerseng scored seven goals in his first final. Norway lost 25–22 in Aarhus.
EC final 2004: Norway won 27–25 in Budapest and took his first handball gold in five years. Karoline Dyhre Breivang was the match winner with the goal in a match where Hammerseng, Kristine Lunde and Linn-Kristin Riegelhuth showed who would dominate women's handball in the coming years.
– It's going to be tough, thinks Stine Bredal Oftedal, who got a smell in the face from Denmark's defense chief Kathrine Heindahl in the 29-31 defeat on Wednesday.
– They are going to continue with that. They put listen a little loud. Then sometimes it gets a bit over. But if the judges' line is laid there, then we have to try to find it a little before us too, says Oftedal.
– Denmark runs a line that is quite tough. They play in a way we don't want. A little too tough, perhaps, Henny Reistad thinks.
– For once, Denmark's favourites, claims Nora Mørk, who has also never played in a final against Denmark.
– It's an insanely good job we do against France. We are a bunch of stubborn girls. The last two days after the Denmark defeat were terrible, says Mørk and believes that Norway felt like "underdogs" against France.
– Well, we're really looking forward to it. It will be revenge, says keeper Silje Solberg-Østhassel after the super performance against France.
Katrine Lunde is the only one in the Norwegian team who has experienced finals against Denmark. She delivered a very good semi-final in the EC 18 years ago, but when Norway beat Denmark in the final it was Kjersti Beck who became the Norwegian goalkeeper hero.
– Well, we have to take them, says Lunde, who saved ten shots against Denmark on Wednesday.
– Denmark will have a little revenge. Then we just have to step up and give it our all, says Sunniva Næs Andersen.