Thomas Pincio (pseudonym of Marco Colapietro), writer and translator (Kerouac, Dick, Fitzgerald, Updike, Orwell, Stoker et al), has published numerous books, including A love from another world (Einaudi, 2002), The finished space (Minimum Fax, 2010) e Panorama (NN editor, 2015).
Now it arrives in the bookstore for Giulio Perrone Editore Diary of a Martian summerwhich the author presents thus: "I hadn't decided in advance that this book should take the form of a diary. It happened. Perhaps because it was summer and the dripping of a season that seems to exist to end made me feel particularly fraternal the melancholy of Flaiano".
Tommaso Pincio strolls through Rome as if he were strolling in the twentieth century: a century that is always ending, a century that lasts longer than previously said. Only a city that deteriorates so infallibly and so lazily reconciles a series of encounters with the past, true and dreamed; only during a season in which the Romans are away, elsewhere – above all they have fled – can Pincio allow himself to take a look at the dust of things: literary prizes, cinema, official culture.
Without macabre or psychomagic reenactments, Ennio Flaiano accompanies Pincio to Romesometimes a few steps forward, sometimes getting stuck in the endless construction sites of the Capital: the supreme and tolerant indifference of the city the writer from Abruzzo understood it well.
The diary, therefore, of a walk through time: not in chronological order, however, not strictly, the order is that of time jumps, brief suspensions, mental notes, past questions and imagined answers. Only in the summer, when the traffic is on holiday, when the offices are closed, in Rome is it possible to go as far as Villa Borghese and meet a Martian…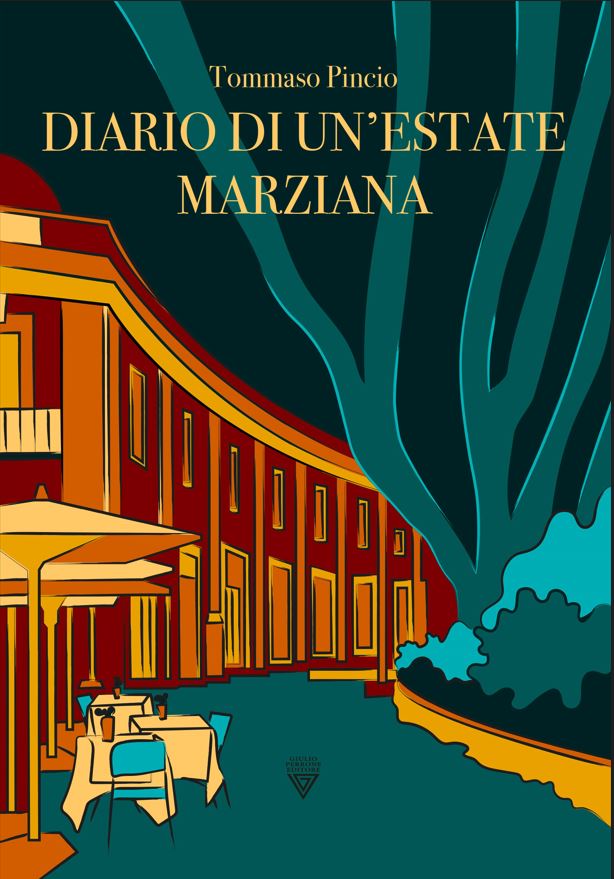 On ilLibraio.itcourtesy of the publisher, we offer two excerpts:
A distressing fact happened to me some years ago. It was just after midnight and I was returning from a dinner with some friends in Trastevere. I proceeded on Ponte Sisto, heading for the Regola district. The air was sweet and warm and I anticipated the pleasure of walking those streets in the quiet night, the scents of the new season, the silence broken by distant and near echoes, the flow of water from a fountain, the ringing of a pair of heels on the porphyry. I was walking slowly and, as I often do, reading a book, when I heard a shout of excited young men coming from the opposite direction towards me. I don't know if the sixth sense, as they call it, can be defined as a residue of that survival instinct that man certainly must have had when he still made do with forests and caves, and was just an animal among other animals, the fact is that for a few seconds I had the distinct impression of sniffing out danger.
Putting the book back in my pocket would have cost me nothing, but I behaved like an evolved, rational man, and continued on to Ponte Sisto, continuing to read. But the unease remained with me and I could not concentrate on the printed words. I walked with my head down and, even if I kept my eyes glued to the page, I tried not to lose sight of the young people. Strangely, the closer they got, the more their dark shapes became indistinct, compact, ferocious. Gradually I began to hear their noises, a heavy, guttural, unpleasant shouting. I didn't make out anything they were saying until one of them shouted: You fool. I insisted on walking, on reading. I had to give the impression of a priest immersed in a breviary or maybe the image was simply of a weirdo, a ditzy, a fool indeed. And in fact, shortly after, another young man or perhaps the same one, still yelling, said: What are you reading, stupid? I certainly didn't need to take my eyes off the book to make sure they were after me.
From that moment it was a chorus, a hail of insults. I continued to walk and read. I had slowed down a bit but not much. I knew how these things work in Rome, it's a war of nerves, of demeanor: if you give in, it's over. And then what was I going to achieve by slowing down? They marched boldly, I would have postponed the collision for only a few seconds. I calculated that they separated us about ten meters, but I still couldn't figure out how many there were. After all, even this information would have been of some help to me. Never been good at leading hands, me. I cursed to be on a bridge. Had we crossed paths in the streets of Trastevere I could have turned into an alley or slipped into a bar or tavern. But it is more probable that if we had met elsewhere, among other people, they would never have tormented me. I heard them and watched them, but without taking my eyes off my paper thing, pretending that the reading had gripped me to the point of not noticing that they were shouting at me. Basically, I had chosen to adopt the tactic of the immobile insect, petrified in the presence of the threat, in the senseless hope that the threat would continue on its way as if nothing had happened. It was now a matter of a couple of steps. If one of those bullies hadn't ducked out of the way, I would have had to defend the group and maybe even brush against or bump into one of its members. Moving as far as possible towards one side of the bridge was out of the question: the passage was narrow and if something went wrong, a push would have been enough to make me fly from the parapet, down into the filthy mud of a black Tiber.
This option also implied that I looked up, pretended to notice the obstacle and swerved just enough to avoid it. In doing so, however, goodbye to the insect's tactics: nothing or no one would have justified my not hearing the screams of the herd. I had no choice now, I had to advance and so I did. Naturally I was in a panic. I could see the pages shaking. I raised my head only at the last one, a step away from them, and looked at them as if I was only now aware of that presence. I swerved sharply to one side and plunged back into the book. I could not believe it. No one had played me. I wanted to cry with relief, with happiness. I took a decision of steps. For a few seconds only the soft breath of spring was heard. Finally the bullies started screaming again, more violently than before. Read again, the idiot. We'll beat you to death, we'll beat you bloody. We beat you to death, we beat you. But the danger had passed.
For those who live on books in Rome, July is the month of the Witch and when I say Witch I obviously don't mean the literary part of the prize but the worldly one, the always torrid evening in which the final rite is celebrated; I think of the Nymphaeum of Villa Giulia crowded with tables and hot people, of the winner of the previous year who – at least until recently – reads the names of the voters one by one; I think of the young woman holding the bills on the blackboard.
For a certain period, the Bellonci Foundation was kind enough to send me the invitation for the evening, then it stopped and I understand it, since I never deigned to go nor even answer. Snobbery and lack of predisposition to worldly life can only partially explain this behavior. It's that now I too have a ritual of mine that I'm fond of, that of participating in the event from afar or from home, from my sofa, watching it on television. In theory, and indeed also in practice, there is nothing less telegenic than the Strega. There is no way to make the live from the Nymphaeum any less boring and out of time in the eyes of the average viewer. But this is precisely what I like about attending the awards evening from the sofa at home: observe from outside an environment of which I too am a part, despite not frequenting it, observe its inhabitants no longer as my fellow creatures but as creatures of a another species, from a different ecosystem, fish imprisoned in a living room aquarium.
There is something soothing about deluding yourself that you don't belong to an endangered species just because you are confined to a protected space but detached from everything; in understanding each other useless but at home.
Check out our newsletters