The Tall Ships Races consist of two competitions. The first race starts in Esbjerg in Denmark and heads to Harlingen in the Netherlands. From others, the ships will continue to Antwerp, where the second race will start on 25 July, towards the Danish Aalborg.
What makes the event special is that young people from all over the world, often without any sailing experience, have the opportunity to participate. The Antwerp delegation, or Antwerp Crew, consists of about a hundred Belgian young people. On Thursday she already got a small taste of what awaits them in the Port House. They received CPR and tried to put out a fire on board in a virtual reality. Later she was given a tour of the Morgenster, a class A vessel, the largest type of sailing vessel of which sixteen participate.
"We don't know anything about it", smiling interns Mila (17) and Telli-Louise (17) from Antwerp. "We have never been on a sailing ship, but it is something that we have really experienced. We live in Antwerp. The port is always nearby, so we are especially curious to get to know that world."
Mila and Telli-Louise will sail this summer with the Thalassa, one of the fastest and most beautiful Dutch sailing ships. Pauline (17) from Ruisbroek also joins the ship. "We go sailing with the family every year, so I do have some experience," she says. "Mila and Telli-Louise should not worry, you learn quickly."
Adventure
The trainees also include Thibeau Bastien (26) from Mortsel and Tim Roovers (28) from Wilrijk. They sail together with Unified Sailing, a Belgian organization that is affiliated with Special OIympic Belgium. She brings together young people with intellectual disabilities and without disabilities to sail in teams. They both already have experience on sailing ships, but the tension is still there. "I'm already announcing," says Tim. "But I'm in good hands. I am really looking forward to the adventure and being with great people."
Thibeau is a bit quieter. He also sailed on such a large sailing ship last year. "You get thrown into it and before you know it you've mastered it," he says. "That will certainly work out well, also for Tim."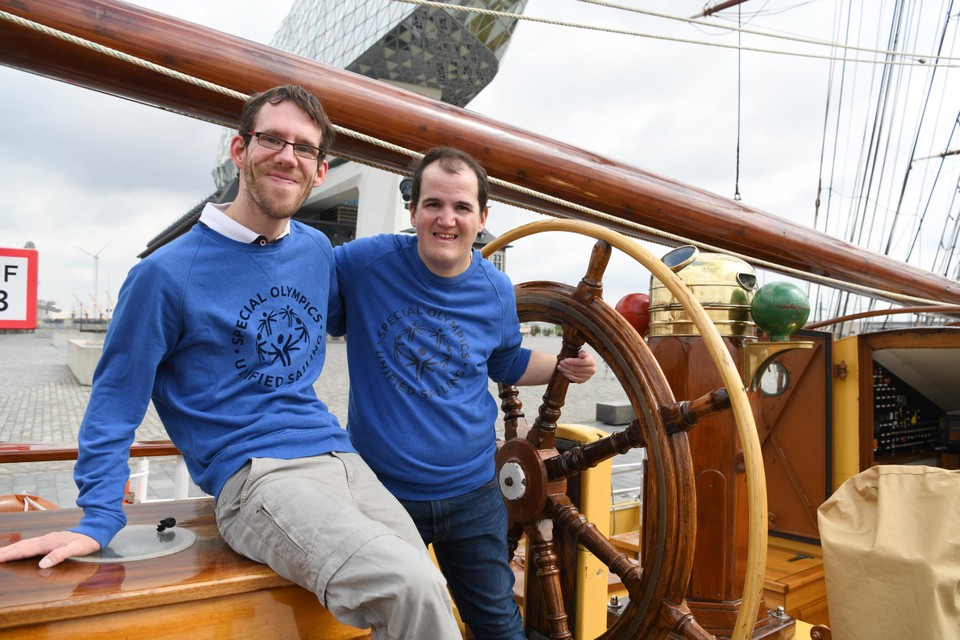 Besides a unique experience for the trainees, the Tall Ships Races promise to become one big popular festival. the city, Port of Antwerp-Bruges and Sail Training International (STI) are joining forces.
The last edition that visited Antwerp, in 2016, attracted more than 500,000 visitors to the city. "It is one of the largest folk festivals in Flanders", says Koen Kennis (N-VA) alderman for Tourism. "At the same time, events are certainly taking place in the periphery that provide a layer of glamor and standing, which is typical of the sailing world."