Inflation and rising prices of building materials will also affect the domestic construction industry and architecture this year. According to architect Jana Mastíková, however, this development can also have a positive impact – a change in thinking and attitude. "Architecture should be sober and, above all, it should serve well. It's a useful art, it's a craft, it's not a personal exhibition at any cost, "says Mastíková in an interview.
In what direction will domestic architecture and construction develop?
Trends are set by our current and future lifestyles. People will continue to move to larger cities, which, thanks to their developed infrastructure and facilities, will best and most effectively meet the needs of the population. The role of the architect and especially the urban planner will become more and more important precisely because the cities provide a real background for a quality life.
But we will also have to be willing to change our view of the world, to accept the idea of ​​thickening the metropolis and thus to preserve the landscape outside the cities, to accept the art of living in smaller flats while maintaining the quality of life in public space. It will not be easy, it is a task for the next generation.
Apartment prices in Tokyo are at a record high. And only a quarter more expensive than in Prague
Money
The average price of a new apartment in Tokyo last year reached 62.6 million yen (about 11.9 million crowns), breaking the 30-year-old record. The reason is the growing demand from double-income households, a larger share of working women and higher construction costs, Bloomberg said. For comparison – a new, seventy-meter apartment in Prague was sold at an average of 9.6 million crowns at the end of last year, according to the CG Index of Central Group.
Read the article

How can life in the city be changed from the position of an architect and urban planner?
I would like the trend of improving public space and a reasonable approach to ecology to continue so that we can manage everything economically. However, the trend of society is not determined by architects, but by the political environment. The architect responds to societal demand by saying that he can, of course, present his vision to the company and promote it. However, the final word is in the hands of politicians, and therefore their voters.
Less bureaucracy and more freedom
What background would an architect need to design better?
From the architects' point of view, more freedom and less bureaucracy would certainly help to stand up more, better and bolder. Today, the architect is bound by so many laws and regulations that real architecture and building materials are often lost in his work, and the result is the art of compromise.
All too often, we deal with issues where, due to disproportionately long permitting processes, costs increase over time, and we ask for project modifications to reduce the price of the resulting house, which was calculated at the outset. It is often a true symphony of compromise and art possible.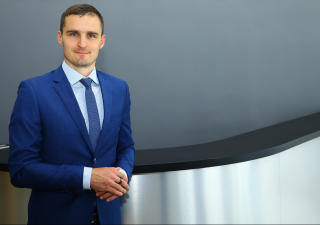 Do not expect cheaper apartments. Only a major financial crisis would bring them, says a real estate expert
Head
Although the rising rates of the Czech National Bank will freeze part of the demand for real estate, the price will be pushed by the growing interest in real estate financing in euros, says Jiří Vančura, Director of Real Estate and Corporate Finance at Trinity Bank. At the same time, rental income has lost its traditional main purpose and will not even cover inflation, he adds in an interview with newstream.cz.
Read the article

How will architecture affect rising material prices and inflation in general?
It will be a challenge that is in line with my philosophy that architecture should be sober and, above all, serve well. Architecture is a useful art, it is a craft, it is not a personal exhibition at any cost.
Will the situation on the housing market improve?
I'm skeptical. Supply will be lower than demand for a long time to come, because changing the permitting process is still a promise rather than a real act. And when that happens, there is unfortunately still an obstacle in our mentality.
What are you coming across?
We are more often looking for reasons why something is wrong than for a self-critical way to change and do things in a straightforward and efficient way. Unfortunately, we need a good slap to do something about it. When our children will not be able to find housing, we will hopefully wake up and start wishing for new projects, and it will not defend and harm them as a society. A beautiful example – if you want to quickly build a political life at the regional level today, you can safely put it on the ground that you will prevent the construction of a project, ideally a developer. But the housing problem is deeper.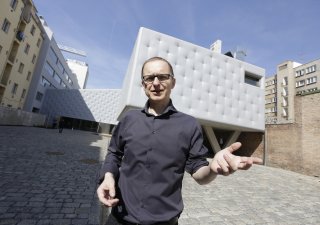 Architect Hájek: The location at the Philharmonic is well chosen. It is better to stay away from the center
Head
The capital has published the names of 15 architectural teams that are designing the future of the Vltava Philharmonic. Czech names also appeared in the shortlist. "We were able to prove our own reference from buildings working with acoustics to the nomination round, so we went into it separately. I am glad that we have the opportunity to do so, "says architect Petr Hájek.
Read the article

The architects and the city deserve the Prague Philharmonic
What?
In the 1990s, the state gave up investing in housing in the form of cooperative flats and left housing purely to the care of the inhabitants themselves. Now it turns out that this was a fundamental mistake, for the correction of which there is a lack of legislation, a system of financing and, in particular, experienced human resources who were able to advise such a task. Without all this, we do not have a quick solution.
What project would you like for domestic architects?
Project of the new Vltava Philharmonic. Personally, I am of the opinion that Prague deserves a modern building for a long time. After all, nothing world has been built here since the time of the Dancing House, and it will be almost 30 years. So not only the architects but also the Prague wish the Philharmonic, but at the same time I critically acknowledge that it will be damn difficult, because we do not have an easy time ahead, and I think that public budgets will be under pressure from many necessary projects. Monuments are always doing better in the period of prosperity, which, however, probably does not await us in 2022.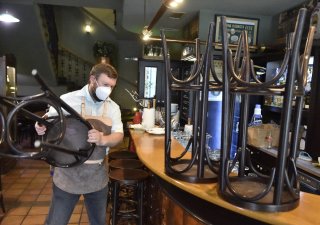 Pubs and taxi drivers have a difficult January, a third are in danger of bankruptcy
Money
People don't walk, they don't. The waiters used to distribute beer, today they distribute it. Taxi drivers, at best, carry food boxes instead of passengers. The economy is driven by fear of inflation.
Read the article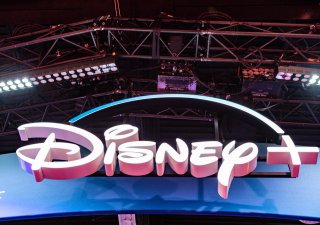 Confirmed: Disney + will be in the Czech Republic in the summer. But they are keeping the date secret
Enjoy
The expected streaming service will offer thousands of shows, including popular movies and series from the world of Star Wars and Marvel comics, confirmed The Walt Disney Company.
Read the article