Russia got into the joints. Now what?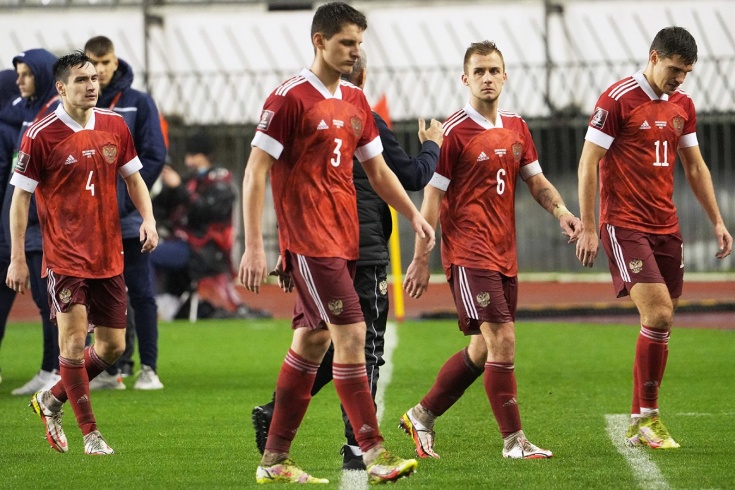 We are playing in the spring, 12 applicants for 3 tickets to the World Championship.
If your first emotions after the defeat of the Russian national team from Croatia have already calmed down for you, then it's time to ask the question: what about the play-offs? The layouts of potential opponents will still change: the last matches of the European qualifying tournament for the 2022 World Cup will be held on the evening of November 16. In the meantime – briefly about what is known.
12 teams will take part in the play-offs, they will compete for three tickets to the 2022 World Cup: six semifinals and three finals await us. The semi-finals will take place on March 24, 2022, and the finals on March 29.
The 10 participants of the joints are the teams that took second places in their qualifying groups. Two more – teams from the League of Nations.
Before the draw on 26 November, the 12 teams will be split into two baskets. In the first system there are 6 seeded teams, in the second six unseeded teams. Seeded teams with the best performance in qualifying groups, unseeded teams from two national teams.
Participants of the joints immediately recognize not only the opponent in the semifinals, but also the pair in which their potential opponent in the final is determined.
The semi-finals are produced on the fields of seeded teams. Where is the specific additional draw passed.
The Russian national team is likely to be seeded as well. At the moment, Serbia, Switzerland, Sweden, Poland and Wales are with her in this six. Unseeded teams right now are Scotland, Turkey, Finland, North Macedonia, Austria and the Czech Republic.
There will be no common path to Qatar.