It's been a week since Prague joined forces with Rekola and NextBike and offers holders of public transport coupons the opportunity to rent shared bikes for a quarter of an hour for free. With this step, the metropolis wants to draw attention, among other things, to the fact that cycling is the most environmentally friendly means of transport. At the same time, however, experts point out that in Czech cities bicycles have never been understood in any way as well as in Amsterdam.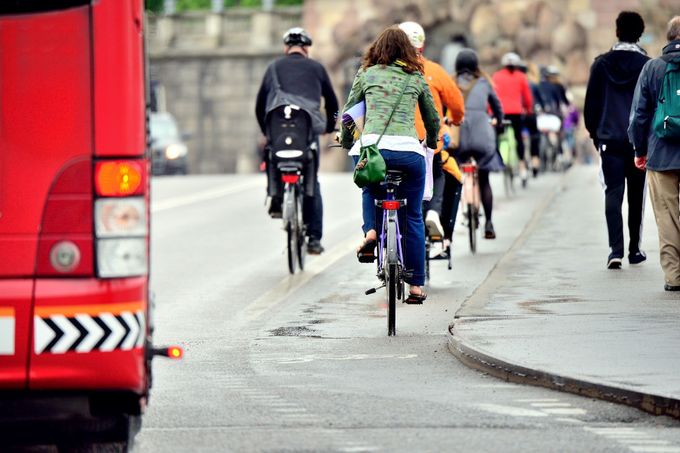 Cycling, illustration photo Photo: Shutterstock
To work by bike

According to a two-year-old survey by Grafton Recruitment, half the people take a maximum of twenty minutes to get to work. Traffic expert Vratislav Filler from the Prague association AutoMat thinks that if employees go to work by bike, it will bring them several benefits.
In addition to physical and mental well-being, it will disappear that the journey is cheaper and, in particular, means less burden on the environment. "You can easily reduce the time of active movement regularly enough during the day, which, unlike standing in columns, will also better prepare you for the needs of concentration during working hours. And the same goes for children and their education, "provides Filler.
Of course, it depends on which route the person travels to work, in public transport, for example, it is easier to handle work phones or e-mails.
At the end of last year, there were a total of 520 long-marked cycle routes in Prague, 200 of which ran separately from car traffic. There are also 34.1 kilometers of so-called cyclopictocorridors in the streets, where special signs on the road alert the driver to the increased number of cyclists.
On the other cards you will find specific projects and arguments on how and why cities and companies are trying to support ecological transport to work.
If you have found an error or typo in the article, please let us know via contact form. Thank you!