On Wednesday, October 13, from 10 a.m. to 4 p.m., the Zdravá Praha 10 outdoor trade fair will take place in front of the Eden Shopping Center (Vršovice City Hall) near Vršovice City Hall.
First aid, healthy exercise, good diet and a healthy mind
The organizations that will present themselves at the fair focus on providing health and social services or promoting a healthy lifestyle. People will be able to visit the stands of individual participants and listen to presentations and interviews in the so-called discussion forum, where an accompanying program will also take place.
He perceives the ten according to the councilor Michal Kočí (Pirates) theme of health and healthy lifestyle comprehensively. "We also selected participants accordingly. They fit into the concept of our campaign, which consists of four complementary areas: first aid (to each other through prevention and others), healthy exercise, quality diet and a healthy mind,"Said Kočí (Pirates), who is the councilor of the city district for the social area and healthcare and took over the auspices of the fair and the entire campaign.
The already mentioned discussion forum will start the so-called resuscitation marathon. Volunteers from the public will take turns in the first aid training and the whole process will be coordinated by experts from ordinary teachers and students of the Secondary Medical School in Ruská Street.
First aid is defined as a set of measures and actions that serve to limit the consequences of an accident or illness until professional assistance is provided. In other words, it is an immediate help to the person's provider before his contact with professional care ….
At the fair, however, the topic of first aid can also be displayed in other contexts. "People will be able to get advice on the prevention of oncological diseases and breast self-examination, we also devote a lot of space to counseling in the field of mental health, there will also be a demonstration of the increasingly popular canis therapy,"Councilor Kočí is also mentioned.
Lifeboat and goggles simulating conditions and reactions
From the organizations that are being set up directly in Prague 10, people will be able to look forward to, for example, the Center for Social and Nursing Assistance in Prague 10, the basic "Healthy" School Eden or the School Canteen Prague 10. People will be able to see demonstrations of equipment of Prague paramedics and CRC services, those interested will also be able to have their body composition (so-called body mass index), blood pressure and saturation, lung age measured. Glasses that simulate conditions and reactions caused, for example, by consuming large amounts of alcohol will also be a great attraction.
The Silent Café will provide refreshments throughout the day. This is the first Prague café with a deaf staff, whose director Drbna talked to at the beginning of this year.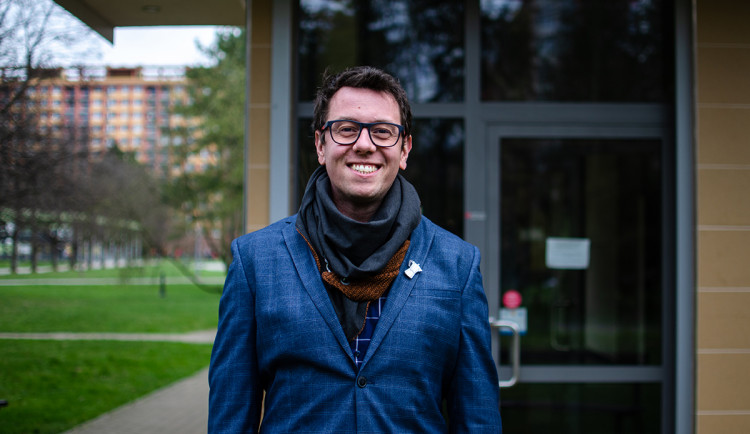 We are located in a housing estate in Ládví, where there is a quiet café. This is the first café in Prague to serve the deaf. Many might think this is a business that is ideal for reading a book or learning. But it's not quite true …
More information can be found at Facebook events or under the hashtag # zdravapraha10.