One of the main leaders of the racing events this week was the statement of the SMP Racing youth program of Peter Alyoshin that in 2022 the pilot Alexander Smolyar, instead of continuing his performances, can go to drink beer in Yuzhny Butovo. " And even though later Alyoshin Sr. softened his own statement made in an interview with the Drom.ru portal, in fact, his words only prompted the thought: it is possible that next year, for the first time in many years, Russia will not have a single pilot in the youth series the world. Since 2006, at least one Russian representative has raced in Formula 2 (GP2), Formula 3 (GP3) or the now closed Renault World Series – is there really no one left now? Consider the situation with all the famous young pilots from Russia.
Robert Schwartzman
The Ferrari Academy member made it clear that he saw little point in a third season in Formula 2. Here everything is the same as with Smolyar in F-3: the title for the third season is, of course, good, but the teams' imagination will not amaze. So why spend € 2 million? For the training of qualifications? To move into the role of a combat racer in 2023. Most likely, Shvartsman has two final stages in the junior "formulas" ahead.
Has Ferrari already given up on the young Russian? Schwartzman is sure: F-1 is still real
Alexander Smolyar
Smolyar, who started it all, spent his second season in Formula 3 in 2021. He did not fail, but he did not achieve tremendous success either – sixth place with two victories in sprint races and two podiums in the main ones. The champion of the season, Dennis Hauger, Smolar lost almost 100 points. Yes, one can blame Prema's "self-locomotives" for everything, but the best Russian inside "ART" did not turn out to be either, having lost 31 points to Frederic Vesti, who is in fourth place.
It makes little sense to stay in the third season – even if Smolyar clings to the top 3 or even takes the title from the next series of attempts, this will not make an amazing impression on the Formula 1 team and will be attributed to experience, not talent. So if you continue your racing career, then it will be in Formula 2. But will SMP Racing go for it? Unfortunately, Alexander's results did not strike the imagination, and in such a situation, the program certainly doubts whether it is worth spending € 1.5-2 million for a season in F-2. Much will become clear when we see (or don't see) Smolyar among the participants in the postseason tests of Formula 2 in Abu Dhabi – perhaps the "SMP" will evaluate the speed of the Russian on tests and make the final decision.
Related news
Alyoshin explained the option in which Smolyar, instead of racing, can go to drink beer
Artyom Markelov
Formally, we must unite Artyom, he has not yet completed his sports career. True, if the exemplary family man Markelov decides to return to the race, most likely it will not be another entry into Formula 2, a transition to an endurance race. It is not worth counting on the fact that the vice-champion of the 2017 season will once again delight us with daring attacks in F-2. So the only Russian chance in the main "youth" of the planet is Smolyar.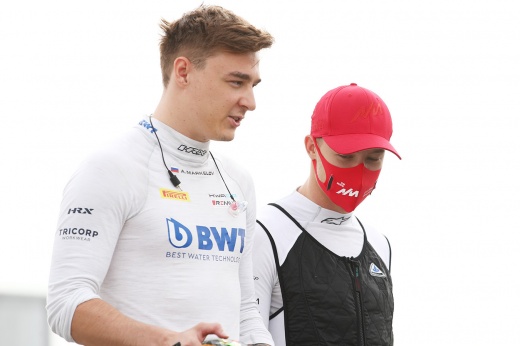 "The situation with Mazepin is being sucked out of the thumb." Markelov – about the scandal in F1 and a pause in his career
Michael Belov
Considering Smolyar's probable departure from Formula-3, SMP Racing has a vacancy in this series – unless, of course, the Russian program is going to cut costs further. The ideal candidate for the Russian representation in the F-3 is Michael Belov. He has already spent the second half of the 2020 season in the championship.
Speaking in teams where his teammates are almost hopeless, Belov twice became the second on the move and then won two victories. It seems that in "SMP" they did not even expect such agility from their already almost former pupil. Belov will again use various activities of the program.
Kirill Smal
Another possible candidate from SMP Racing is Kirill Smal. However, let's be honest: Smal's results for two seasons of Italian Formula 4 are not as good as we would like. Yes, at times the Russian is very good, he has podiums and victories on his account, but stability is not enough. As a result, Smal takes fifth place in the overall standings of the Italian F-4. True, the best pilot of Prema, Sebastian Montoya (son of Juan-Pablo), is only one point ahead of the Russian – yes, there are series where the Italians do not dominate at all.
Formula 3. However, let's see if he will be put on postseason F-3 tests in early November in Valencia before making a decision. In theory, the transition from the F-4 immediately to the international three-ruble note does not look like something shocking: the champion and vice-champion of the German F-4 in 2020 Edgar and Crawford made a similar transfer – however, nothing outstanding was shown on the move. On the other hand, the 2019 champion Theo Purscher not only immediately flashed in F-3, but is already knocking on the doors of F-1. And the winner of the Italian F-4 Dennis Hauger, having spent a season in the F-3 on adaptation, a year later all times. So the situations are different.
Related news
Smal climbed to the podium in the Italian F-4 race, Bedrin lost the chance to win
Vladislav Lomko
Vladislav Lomko, a rare Russian who is not associated with SMP Racing, also spends his second full season in Formula 4. In 2020, Lomko was ahead of Smal in the overall standings of the German F-4 (although in the fight only for the eighth place), in this Vladislav is still in eighth place. There is no reason to believe in an early transition to Formula-3, plus it is not entirely clear what financial capabilities Lomko has. But we must challenge him as a theoretical candidate.
Nikita Bedrin
Similarly, a colleague of such a theoretical candidate is Smal and Lomko in performances in the German and Italian "fours" Nikita Bedrin. He spends his first season in "formulas" and is doing well with the transition from karting, having already won one victory in Italy and Germany. However, it is obvious that it is too early for a 15-year-old Russian in F-3 – one more season in F-4 or in Euroformula will obviously not hurt. Plus, it is not entirely clear what kind of financial capabilities Bedrin has after an unexpected parting with SMP Racing a year ago.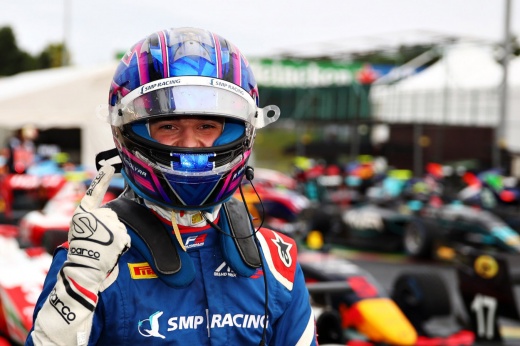 Shvartsman has already fired. 4 more promising riders from Russia.
Vladislav Ryabov
And one more Russian in Formula 4 – this time less promoted, Spanish. 15-year-old Ryabov spends his first season in the "formulas" and found himself in the simplest situation: he has no teammates, which is always difficult. Nevertheless, Ryabov is progressing, he has already climbed to the podium twice. But it is clear that there is no smell of Formula 3 here – there is another season in F-4 ahead, and you need to see which country will be discussed.
Artyom Petrov
Finally, one more theoretical candidate – with solid experience behind his back. Artyom Petrov, 21, finished fifth in the Italian F-4 back in 2017, and in 2018 he tried his hand at the European F-3 – albeit without much success. After that, Petrov changed his career vector in the American and for the third season he has been playing in the Indy Pro 2000 series – in America this is the second most important youth championship, which must be passed before getting into IndyCar.
Having made his debut in the second half of the 2019 season, Petrov finished fourth in 2020 and is in fifth position in 2021 with good chances of getting into the top 3. It is absolutely logical for a Russian to continue to strive for the top of the American racing pyramid, but in life it is enough, and the experience behind him quite allowed Petrov to return to Europe and compete in F-3. Whether there is a desire and money for this is a completely different question.
*****
Let's summarize. Smolyar, Belov and, theoretically, Smal have some real chances to perform in the next season of Formula 2 and Formula 3. We can see the first one at the December tests of the F-2, Belov and Smal – at the November tests of the F-3. And if Russia would keep the current 1 + 1 scheme, it would be a good deal. More realistic is one Russian representative only in Formula-3. Well, if not anybody's Primer, then … you should know: in a year or two, one of the Russians will definitely show up again on the way to F1.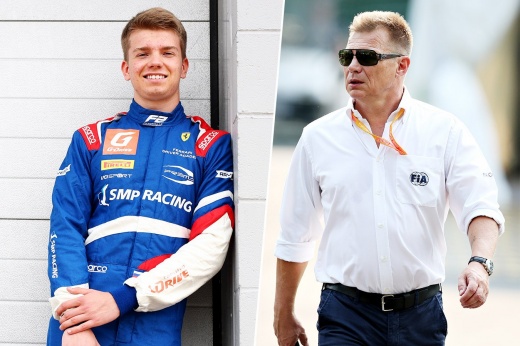 "There was a mistake with Schwartzman." Ex-Ferrari pilot still believes in Russian in F1