Antwerp had a view on a point in the 1st Europa League match. After Samatta erased El-Arabi's opening goal, Reabciuk scored the 2-1 in the ultimate final. Thus "The Great Old" returns home without points. Bataille also got 2 yellow cards.
Olympiakos – Antwerp in a nutshell:

key moment: The 89th minute changed everything for Antwerp. They had come to Greece for a point and seemed to pass that goal smoothly. Until Buta suddenly decided to take a walk in his garden.
Man of the match: We want to know what El-Arabi eats. 34 years old and the scourge for the defense of Antwerp. Without the VAR, a name shows off twice on the scoreboard.
remarkable: Top scorer Frey is looking for something with Samatta next to him in the striker. Lack of automatisms or is there a fratricide in the making? Samatta was clearly the better of the striker duo today.
Antwerp meets top scorer Frey and Samatta

Antwerp bought this summer mercato not to play a minor role in the initial phase of the Europa League. Today they – with Ally Samatta and Michael Frey – immediately put two of their top buys together in battle. Still an attacking inauguration of a new attacking royal couple.
The Antwerp residents did not immediately put magic in the Greek cauldron. The Great Old was the equivalent of Olympiakos, but had its hands full with veteran El-Arabi (34) and Onyekuru. For example, El-Arabi saw his striking karate kick being swept off the board by the VAR.
It was clear to notice that Samatta is also still looking for his torhin instinct. The Tanzanian attacker had 2 great header opportunities, but was unable to keep his cool in both situations.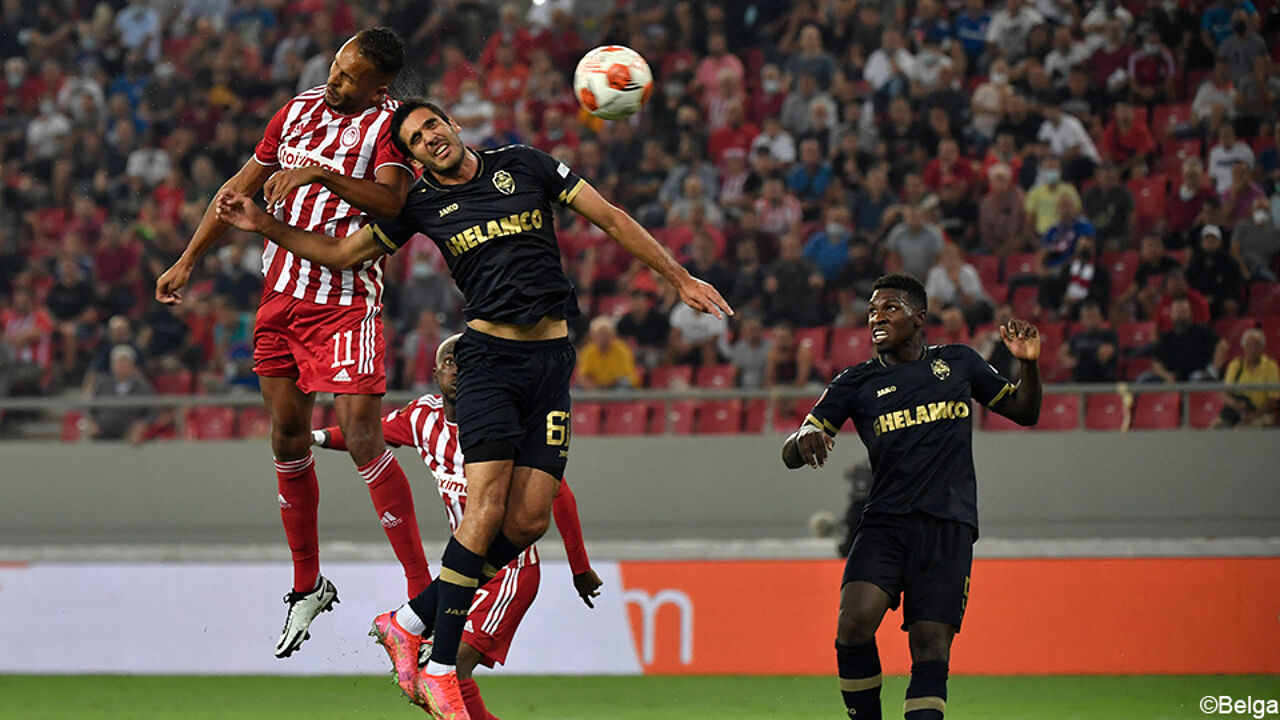 El-Arabi rules in the Greek sky.
At 2 minutes from a point …

There was no immediate question of a style break in the second half. Both teams again start conservatively after the break. Old age blanket El-Arabi continued to call the shots and scored on a measured cross, just like in the first half. This time the flag did not fly.
Antwerp – which had already made peace with a point – then took the game back to itself. Ally Samatta especially did not hesitate to claim the ball. With success: with fifteen minutes left on the clock, the Antwerp striker regained his Tanzanian instinct. After two missed header opportunities, he buffed his team alongside.
The Great Old kept control of the game and relegated Olympiakos goalkeeper Vaclik several times to cannon fodder from the second line. With 3 minutes left on the clock, a tip in pitchers and pitchers…
Until Buta suddenly granted his male Vrousai too much space in the large rectangle. The Greek invaller got the ball ready for Reabciuk, who still immersed Antwerp – via the post – in a Greek tragedy.
Watch all goals from Olympiakos – Antwerp: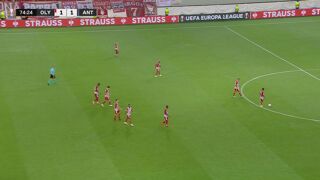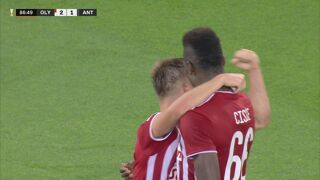 Reabciuk with '18 carat' finish

Samatta with a low slider