During Advent, we present to our readers what Christmas looks like in individual parts of Prague this year. The Prague 1 district has lit up several trees for its residents and visitors, markets are available to them in several places in the first district, for example on Old Town Square, Wenceslas Square, Prague Castle, Republic Square or Kampa. Read what Christmas is like on Jednička.
Prague 1 lit up a tree with exaggeration on every corner
In the territory of Prague 1, the entire forest of Christmas trees was lit up this year. The Christmas tree was the first to light up completely in the Old Town Square, which is 25 meters tall and arrived in Prague from the Ústí Region.
On Sunday, November 27, the tree on Kozí pláck was lit up, as well as the Christmas tree and plane trees on Petrské náměstí. A day later, two more Christmas trees were lit up, on Wenceslas Square and also in front of Prague 1 Town Hall in Vodičková Street, which were lit while singing carols.
Tree on Wenceslas Square.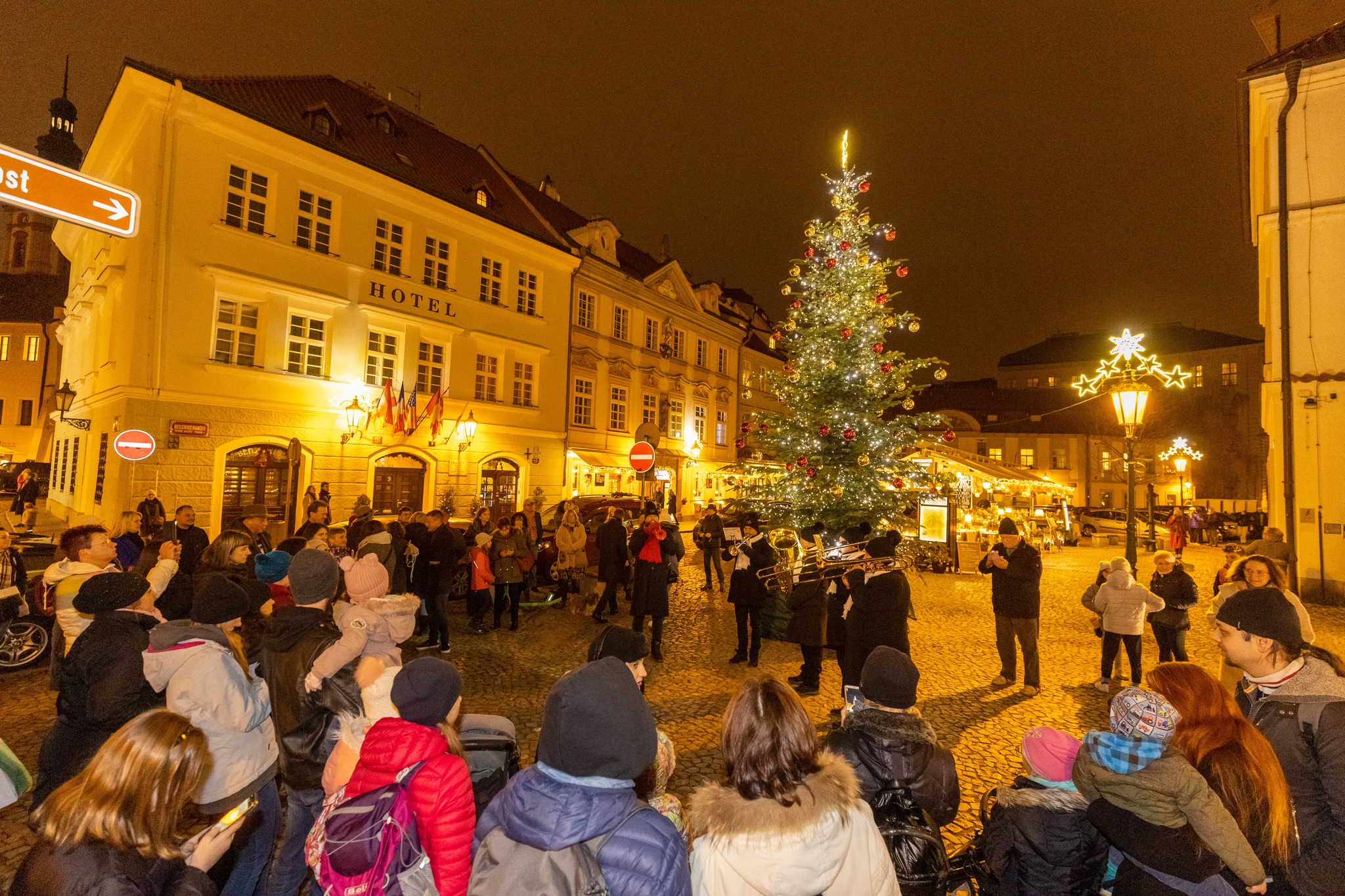 Tree on Bethlehem Square.
On Tuesday, November 29, people came to see the lighting of the tree on Betlémské náměstí, and on November 30, the tree was lit up on Malostranské náměstí. The last tree to be lit was the one on Hrnčířské pláck in Kampa, which lit up on Monday, December 5.
The lighting of individual trees was organized by Jedničky town hall together with local associations. "Advent full of candles and street lights, welding machine and punch, meetings with friends and company parties, Advent full of cold fogs and the poetry of the first snow has begun. So enjoy it." wrote the mayor of the Prague 1 district on her Facebook profile Terezia Radomerská (TOP 09).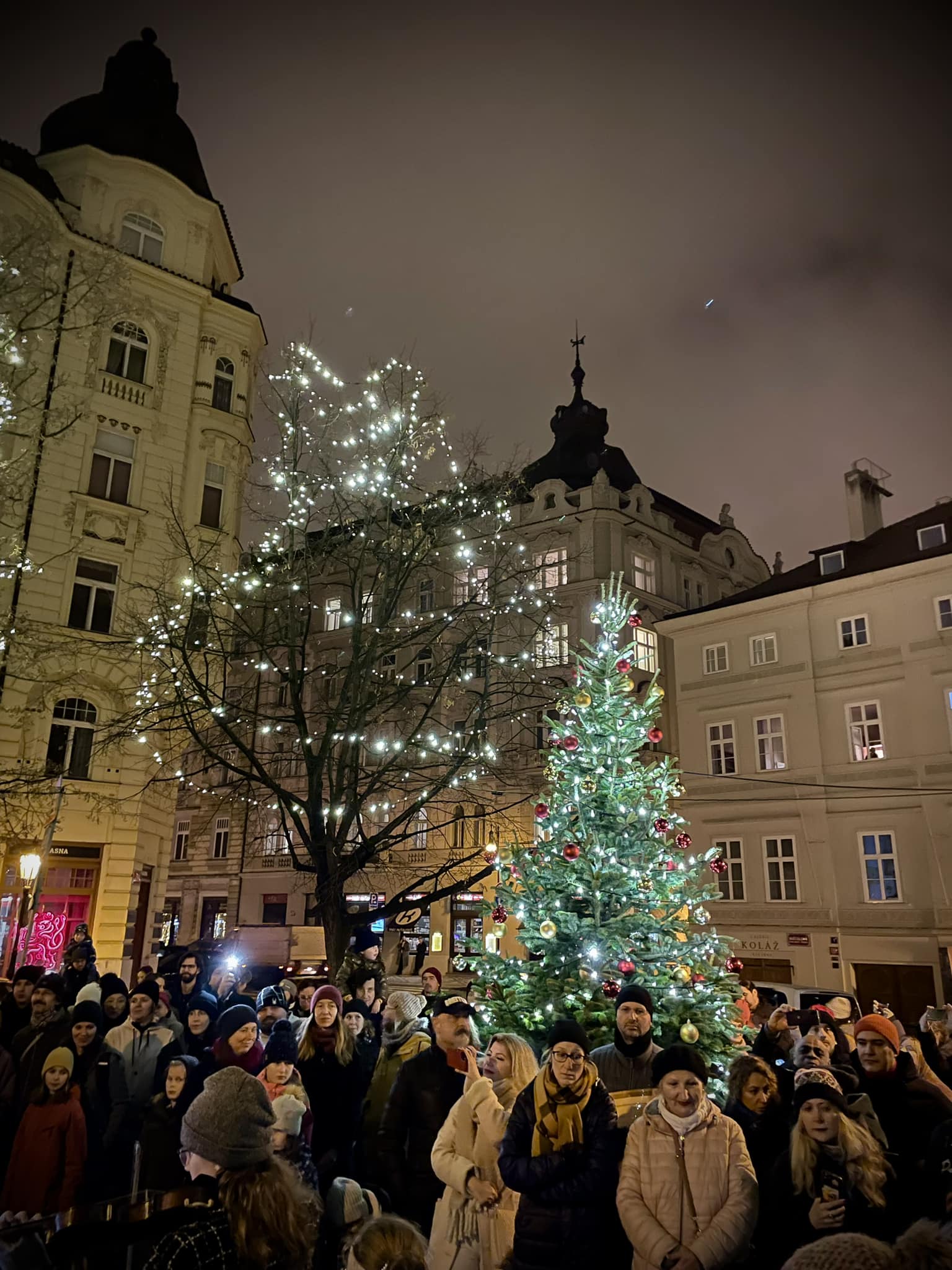 A tree on Kozí plákku.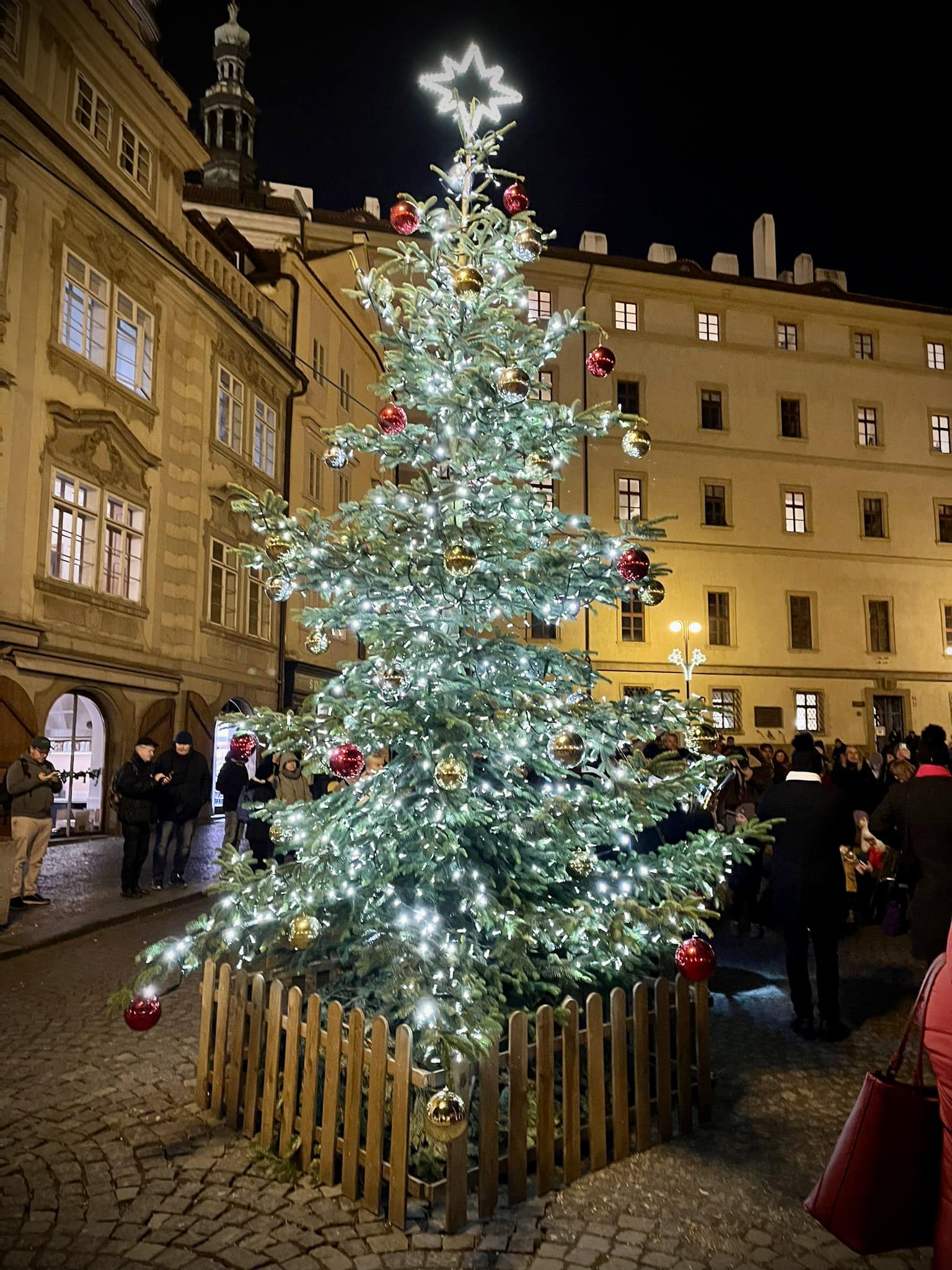 A tree on Malostranské náměstí.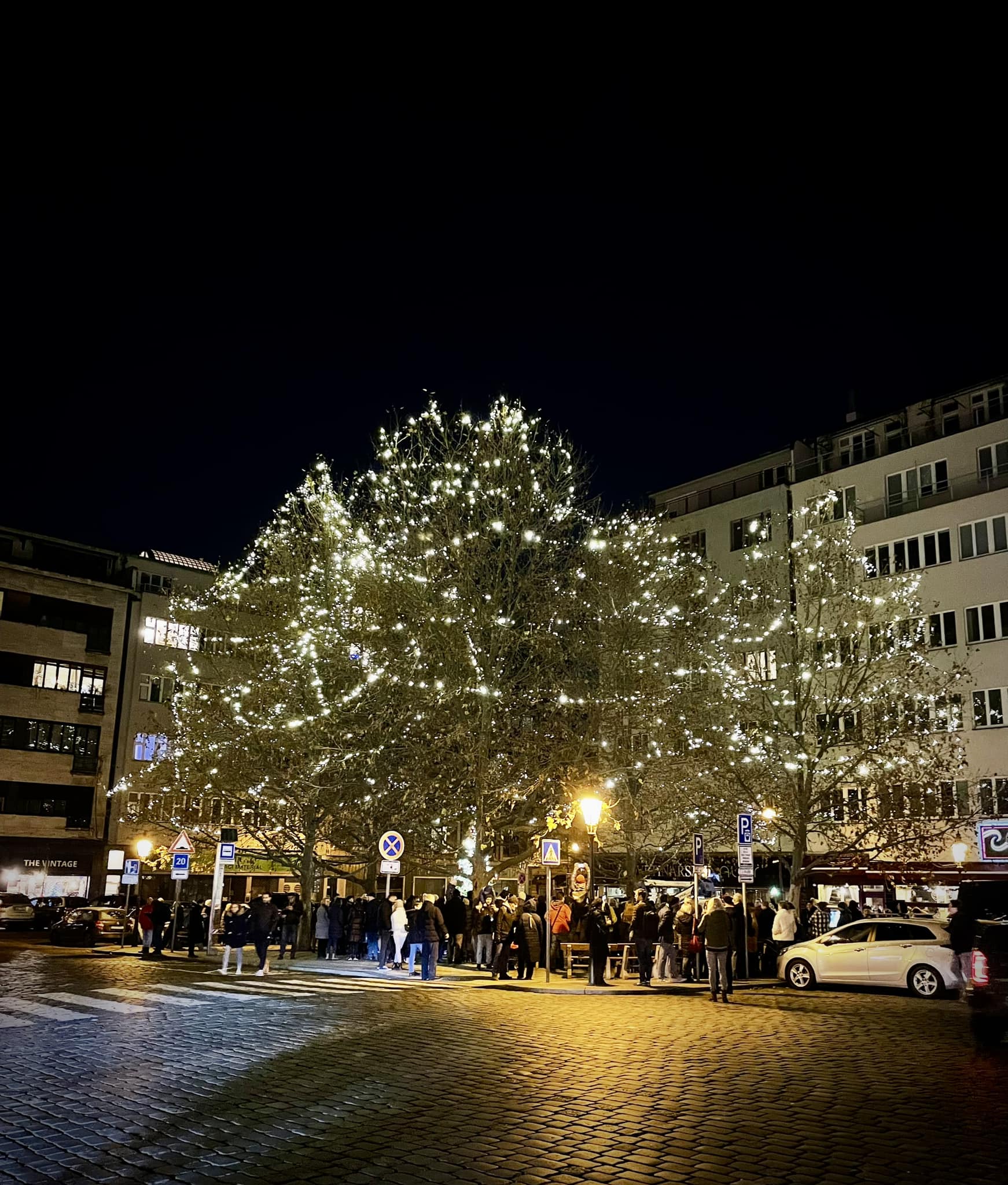 Tree lighting on Petrské náměstí.
Markets in Staromák and Václavák
The City Hall of Prague 1 stated on its website that this year's pre-Christmas season at Jednička will be in the spirit of restoring popular traditions that were interrupted by covid. Residents and visitors to the center will thus enjoy decent Christmas decorations, lit trees in individual neighborhoods and Christmas markets.
This year, Wenceslas Christmas is taking place on Wenceslas Square, where you can once again visit to pick up handmade gifts and snacks, at the same time you can support non-profit organizations and enjoy an interesting cultural program.
A total of 79 stalls are available to visitors at the markets on the Old Town Square. Mulled wine costs 90 crowns, people can get a sausage for 120 crowns. Three thousand performers from different parts of Europe will perform on stage.
"There will be folklore, ethnographic and children's ensembles from the Czech Republic and abroad. They will be complemented by a dance performance and program blocks for all generations." said the market program manager Simona Šteruská and she added that, in addition to Czech performers, people will also see performers from Latvia, Holland, Poland, Hungary, Slovakia or Germany.
At the same time, a traditional Christmas fundraiser is taking place on the Old Town Square, the aim of which is to improve the quality of care for children with cancer. The Prague Children's Foundation has placed a box in Old Town Square where people can donate. The collected funds will go to the Department of Pediatric Hematology and Oncology at the Faculty Hospital in Motola.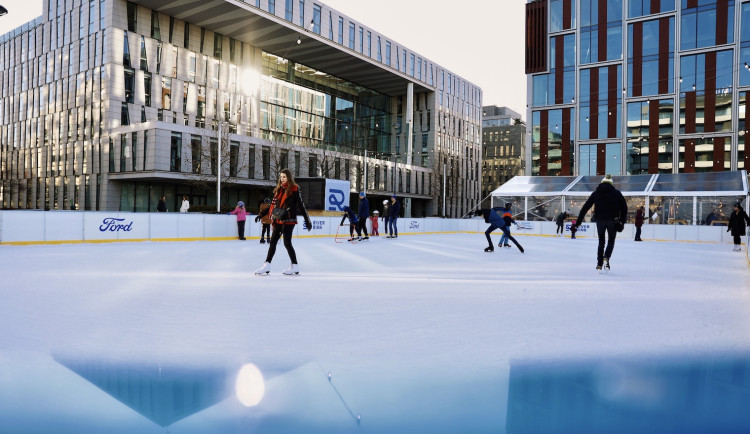 As Christmas approaches, so does the season of ice skating. As every year, outdoor ice rinks are opening all over Prague this year. We have mapped out for you where you can play sports right now, and how much it will cost you. Check out our overview…
Interest on the part of market traders has decreased
Traditional Christmas markets with the sale of folk crafts and refreshments take place on the square in Kampa, organized by the Association of Citizens and Friends of Malá Strana and Hradčany.
Other markets take place in the lower part of Wenceslas Square, Malé náměstí, náměstí Republiky in front of Palladio and at the beginning of V Celnici Street. Markets also take place on Hradčanské náměstí.
Christmas markets also take place at Prague Castle, namely U Svatého Jiří square, where it is open from Monday to Thursday from nine to six and from five to Sunday until seven in the evening. The Castle Markets stand out not only for their location, but also for their unique atmosphere.
"According to our information, marketers are interested in selling, but it has decreased compared to the time before covid, because many of them ended during the pandemic. Of course, the current large increase in costs is also reflected in the lower interest." wrote in the press spokesman of Prague 1 Peter Bidlo.
Christmas lights will not be more expensive than usual
According to the spokesman, Christmas in Prague 1 will not be significantly more expensive from an energy point of view than it was in previous years.
"Regarding the fact that Prague 1 has been using LED technology for the installation of Christmas lights and decorations in recent years, and due to the long-term contractual partner costs for electricity during Advent and the Christmas holidays will not increase compared to last year," stated Petr Bidlo and added that the costs will amount to approximately 40 thousand crowns.
They skate on Strělecký ostrov and on the Hollar tentacle
Last year, visitors were able to skate for the first time on Strelecky Island and on the Smetana Embankment. Both innovations have proven themselves and are open for fans of winter sports this season as well. The ice rink on Strelecky Island has been operating since December 1. On weekdays, it is always open to the public from two to twelve o'clock on weekends, skating until nine. Citizens of Prague 1 have free entry, others for 50 crowns. It is possible to rent skates on site for 100.
Another area is located on the Hollar tentacle on the Smetana embankment. The summer scene with the cafe is transformed for the winter at the skating rink on the banks of the Vltava. Visitors have free entry here, 150 crowns are paid for renting skates.
The third place for skating in the first city district is the Na Františku sports complex. The rink has been in operation there since the end of November. Entrance fee is 70 crowns for adults and 40 crowns for children. Citizens of Prague 1 pay only 50 or 30 crowns, skates can be rented for 50 crowns. Skating takes place every weekday from eight to six-thirty, on weekends it doesn't start until ten. However, the exact schedule is different every day, as the rink also offers a dedicated space for schools or playing hockey.