Without an idea, not very brave and poorly fitting into the panorama, say some architects about the design of the new railway bridge in Prague under Vyšehrad. Others, on the other hand, appreciate the reference to the silhouette of the arches of the existing bridge, the footbridge solution for pedestrians and cyclists or the new train stop at Výtoni. The proposal was presented by the Railway Administration, the company 2T engineering succeeded in the international competition. Construction is scheduled to begin in 2026.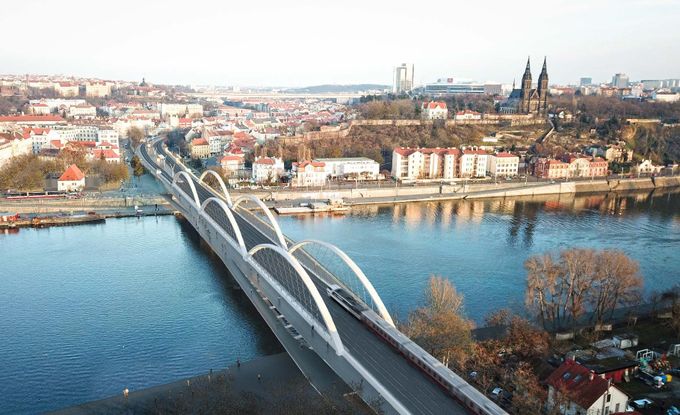 The Railway Administration chose the future form of the bridge on Prague's Výton. | Photo: Railway Administration, 2T engineering
Císler: The proposal is weak, mediocre and uninventive

"I think the proposal is very weak. The design is uninventive. In general, of course, it is possible to replace the old, beautiful majority of new structures, but what is being replaced now does not bring significant new value," architect Ondřej Císler criticizes the planned form of the bridge. In his opinion, this is an average proposal that is not suitable for the site.
"Much better bridge constructions have been implemented in Prague recently. This proposal is ready-made, it does not correspond to the meaning of the context or the meaning of Prague as such. And it is part of the panorama of the city. It's like going to the National Theater and wearing sweatpants," adds Císler .
If you have noticed an error or typo in the article, please let us know via contact form. Thank you!