26/09/2022
reading time 3 minutes
France, 2021, 70 min
French and Czech versions, with English subtitles
Directing Ruth Zylberman
September 26, 6:30 p.m.:
Cinema 35
Štěpánská 35, Prague 1
September 27, 10:00 a.m.:
CEFRES
At Florenci 3, Prague 1
SPECIAL RELEASE / DOCUMENTARY PREMIERE: The documentary will be shown in November on ARTE. French and Czech versions, with English subtitles
The screening will be followed by a meeting with director Ruth Zylberman. The film's protagonists Ivan Margolius, Michel London and Marta Slánská will also take part in the meeting. The meeting will be interpreted into Czech.
In 2018, workers in a bankrupt factory in Panenské Břežany discovered film material with recordings of the trial of Rudolf Slánský, which culminated in the monster trials. In 1952, fourteen high-ranking Communist officials, mostly of Jewish origin, were accused of trumped-up crimes in this trial and forced to make predetermined confessions. Ruth Zylberman delved into these rare archival materials, as well as the records of the secret police, and recounts the trajectory of three of these accused, destroyed by the world they wanted to build: Rudolf Slánský, Rudolf Margolius and Arthur London. The director captures the period psychosis of the regime, which leads the campaign against the Zionist and anti-communist conspiracy. He also meets their family members who have been stigmatized and condemned to mere survival. With her documentary, Ruth Zylberman emerges from frozen and motionless archives, materializes their fate and gives them a human face.

---
Producers: Samuel KISSOUS and Fabrice FRANK
Editor: Svetlana VAYNBLAT
Camera: Cédric DUPIRE
Sound: François BOUDET
Archival materials: Marie Hélène BARBERIS
Music: Nicolas REPAC and Jan MARGOLIUS
Documented by the French Fondation pour la Mémoire de la Shoah. The documentary was shown at the FIPA Doc 2022 documentary film festival and at the E Tuto Verdade – International Documentary Film Festival.
---
Ruth Zylberman is a director and writer. Her recent films include Un dernier été (2019); Les Enfants du 209 rue Saint-Maur, Paris Xe / Children of 209 rue Saint-Maur, 10th arrondissement of Paris (2017); Dissidents, les artisans de la liberté / Dissidents. Makers of freedom. (2009). She is also the author of the book publications La Direction de l'absent (published by Christian Bourgois, 2015) and 209, rue Saint-Maur Paris Xe, Autobiographie d'un Immeuble (published by Seuil / Arte Editions, 2020). She also created the series Franz Kafka, Quatre Femmes for France Culture (2022).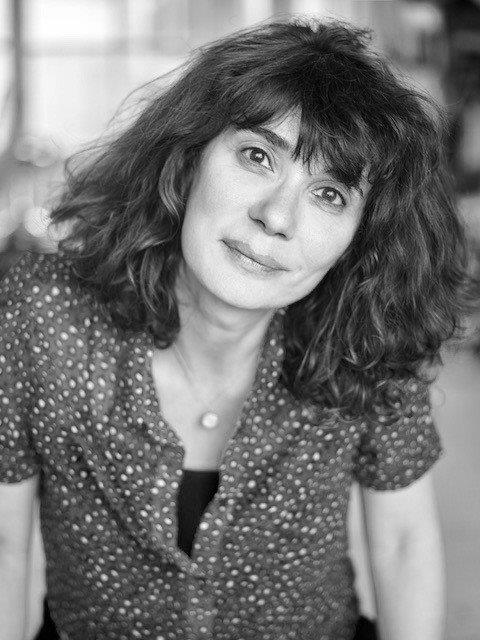 © Céline Nieszawer
---
On the occasion of the screening of the documentary film Le Procès, Prague 1952, dedicated to the trial of Rudolf Slánský, is organized CEFRES at the French Institute in Prague, a debate on the topic of memory, testimony and communication with the participation of director Ruth Zylberman, historians and sociologists Muriel Blaive, Kateřina Čapková and Françoise Mayer and the public.
Venue: CEFRES library
Date: Tuesday, September 27, 2022, 10:00 a.m
Language: English
They will moderate the discussion
Muriel Blaive, film historical consultant,
Kateřina Čapková, Institute for Contemporary History of the Academy of Sciences of the Czech Republic and
Françoise Mayer, Université Paul Valéry de Montpellier
93