Toyota's first purely electric model begins its commercial career in our country as well.
New SUV bZ4X it is her first model Toyota based on platform developed exclusively for electric cars, the eTNGA. This particular floor gave greater freedom to the designers, both in terms of image and spatial planning for passengers and luggage.
has two drive system options, a front-wheel drive with an electric motor of 201 hp and 266 Nm, and a four-wheel drive with two electric motors (one on each axle) with a combined output of 215 hp and 337 Nm.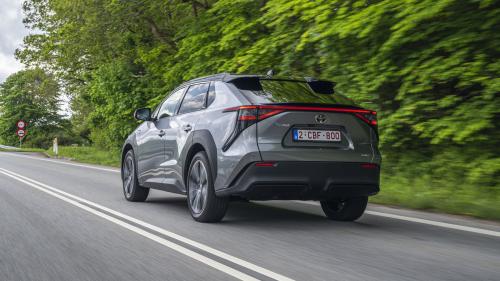 In both versions, the battery has a capacity of 71.4 kWh and ensures a range of up to 513 km.. In addition, thanks to the built-in 11 kW charger, a full charge of a corresponding power wallbox takes only 6 and a half hours. On a fast charger, it will take 30 minutes to charge the battery from 0% to 80% (150 kW). The battery is covered with 10 year or 1,000,000 km warranty.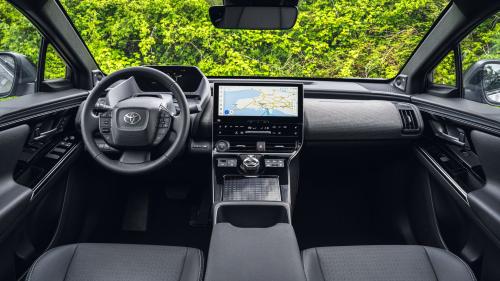 There are five trim levels, Active, Style, Black version, Living room and Lounge Pluswith the basic offering among others heat pumpfull LED lights, automatic two-zone system, 7-inch digital instrument panelmultimedia system with 8-inch touchscreen, keyless entry and engine start, power folding and heated mirrors, central tinted mirror, five meter Type 3 fast charging cablesafety bolts and 18-inch alloy wheels.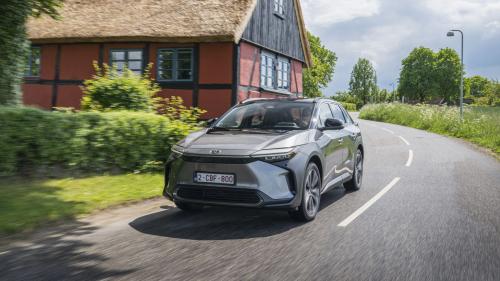 The starting price of the range has been fixed in our country at 49,730 euros for the basic version without his subsidy "I MOVE electric 2". The corresponding price for the four wheel drive version are the 52,630 euros.
BZ4X 71.4 kWh FWD Active: 49,730 euros (41,730 euros with subsidy)
BZ4X 71.4 kWh AWD Active: 52,630 euros (44,630 euros with subsidy)
BZ4X 71.4 kWh FWD Style: 53,400 euros (45,400 euros with subsidy)
BZ4X 71.4kWh Style AWD: 56,300 euros (48,300 euros with subsidy)
BZ4X 71.4 kWh FWD Black Edition: 54,750 euros (46,750 euros with subsidy)
BZ4X 71.4 kWh AWD Black Edition: 57,650 euros (49,650 euros with subsidy)
BZ4X 71.4kWh FWD Lounge: 56,650 euros (48,650 euros with subsidy)
BZ4X 71.4kWh AWD Lounge: 59,550 euros (51,550 euros with subsidy)
BZ4X 71.4kWh FWD Lounge Plus: 58,550 euros (50,550 euros with subsidy)
BZ4X 71.4 kWh AWD Lounge Plus: 61,450 euros (53,450 euros with subsidy)
Read also: