We made an appointment at the Tourist Shop Yerseke before the start of our routes. Owner Lennert has drummed up guide Marleen De Mot, an Antwerp native who has lived in Yerseke for 25 years. "Are you ready for the 51 kilometers?" she smiles. We had already forged our calves, but that turned out not to be necessary. Once we are on the electric fat bikes, we ride with ease from junction to junction. Let's start with the oyster pits. "The oysters are produced in Zeeland on the Oosterschelde and the Grevelingenmeer. The growers lease a piece of the seabed from the government," says our guide. In the water we see tree trunks that demarcate the plots. "When the oysters are mature, they are fished from the bottom with nets. In doing so, they happen in sand. To remove that, we will 'water down' them in the oyster pits. They are placed in the correct Oosterschelde water, so that they spit out the sand. Later they are processed in the sheds around the wells."
Two ladies are sorting oysters in a shed. "The Zeeland creuse and the flat Zeeland oyster are harvested from September to April. From May, the oysters reproduce and we do not harvest them. They then prepare milk, it tastes less good", explains Marleen. "The residents of Yerseken grow table oysters, also called summer oysters, all year round. They do not reproduce, but are made from oyster spawn that we import from France. In this way, visitors can also eat oysters in the restaurants on the Mosselboulevard in summer."
Love for the mussel (farmer)
Marleen is the ideal woman to talk about these delights. The love for a mussel farmer brought her to this village. "My parents often spend their holidays at a campsite on Yerseke. I met my husband when I went out in Goes. Because he worked in the mussel sector, moving to Antwerp was not an option." Marleen is now also active in the sector. "I sell to supermarkets and wholesalers. Export is important: 75% of the mussels go to Belgium. 25% goes to France, Germany and the Netherlands. The Dutch are not as big mussel fans as the Belgians", she smiles.
We do pleasure yachts and stop at the Julianahaven where the mussel ships are moored. "Each ship can transport about 120,000 kilograms of mussels. A mussel plot is about 5 to 10 hectares in size. This includes that millions of mussels are sold at the Mussel Auction." The statue of the mussel man stands in front of that auction. "In the lied" Say, do you know the mussel man it concerns a mussel man from Scheveningen, mussels are not fished there. This intended goal that Yerseke was the center of mussel culture."
In a few minutes she explains how things work at the auction. "The price is determined based on quality, supply and demand. In a bad year, such as 2020, that price will rise due to scarcity. For the time being, the expectations are good, but a lot can still change under the influence of nature. When it gets too hot, there are too many that become the mussel crop algae."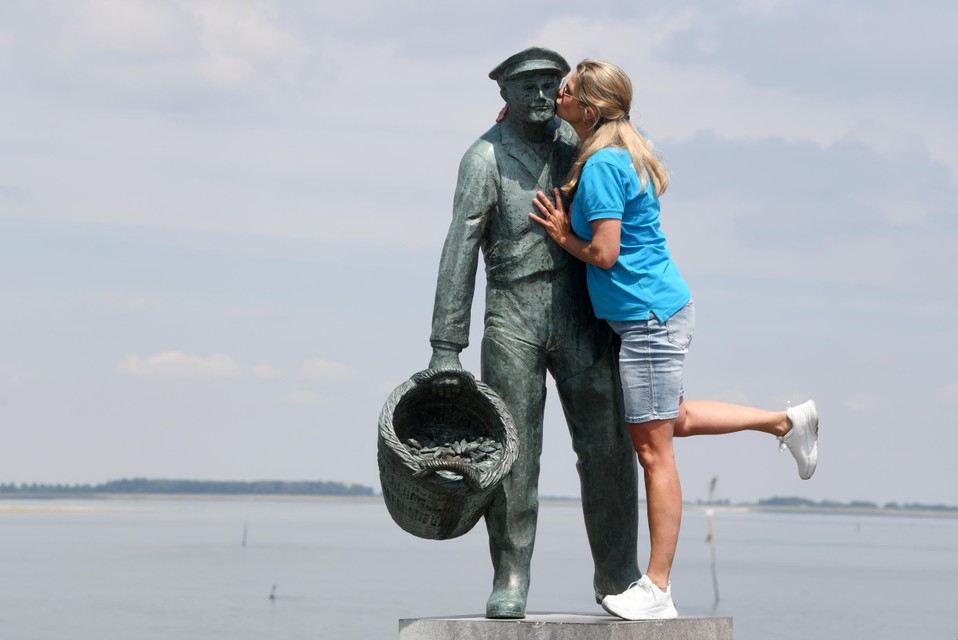 National Championship Headwind Cycling
Via the beach and past many grazing sheep we drive to Yerseke Moer. Creeks and agricultural fields alternate here. This area was closed off from the sea by a dike a thousand years ago. Because this area was flooded with Oosterschelde water, it was permeated with salt. In the Middle Ages, salt was therefore mined here," says Marleen. "Now the Moer is a breeding ground for birds." We drive on to the marina of Wemeldinge and come to two nineteenth-century mills that overlook the protected center. "This village is the hotspot for divers. Lobsters, squids, nudibranchs and seahorses: you will find them in the Oosterschelde."
It can be quite windy on the dikes. It is therefore not surprising that the National Championship Against Wind Cycling exists in Zeeland. In February, only when there is a storm, cyclists compete against each other on the Oosterscheldekering, on a regular bicycle! Fortunately we are not bothered by the wind. We drive at a brisk pace past Kattendijke and Goes, an ideal town for something to eat or drink, until we put our bike aside in lovely Kloetinge. Here too a nineteenth-century mill stands us, although it is in scaffolding.
Bustling Hansweert
Via 's-Gravenpolder we drive to Hansweert where a lock complex guides the barges into the Western Scheldt. The canal through Zuid-Beveland for inland shipping from the port of Antwerp to Rotterdam. Hansweert thus grew into an important hub for inland shipping in Western Europe," explains Marleen. "That created a general economy: bakers, butchers and especially cafes were doing great business because of the many skippers who came ashore. That is why this village is popularly called 'Little Antwerp'. After the Scheldt-Rhine Canal between Antwerp and Volkerak was dug in 1975, many ships took that shorter route and part of the village was demolished."
Via the canal we drive to Kruiningen where we see many orchards. Marleen wants to stop at fruit growing company De Plantage. We even come here on the inviting terrace. "The climate here is ideal for fruit growing," says owner Miriam. "It is mild and there is little night frost. In addition, the mix of salty sea air and clay soil is ideal for the fruit varieties. Jonagold and Elstar apples in particular, and Conference pears are doing well here."
"The climate in Zeeland is mild and there is little night frost. Moreover, the mix of salty sea air and clay soil is ideal for many fruit varieties."
We say goodbye and drive to the final station: Yerseke. Via the Zanddijk we arrive at our starting point. Lennert is waiting. "Why don't you finish with an ice cream? At Bakkerij De Gangmaker she sells one with the Zeeland bolus flavour." Let's not say that twice!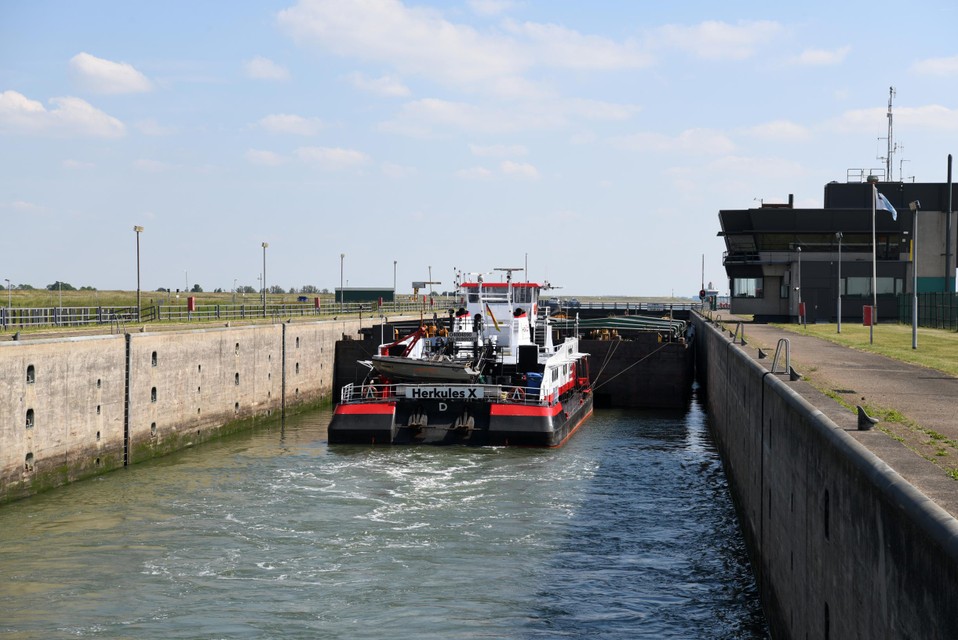 INFO
* E-bikes, city bikes, scooters, e-choppers or fat bikes can be rented at Scooter Huren Zeeland. They are located in the Tourist Shop Yerseke, Kerkplein 14 in Yerseke. Price: from 10 euros. Information: www.scooterhurenzeeland.nl from +31 113 75 0711.
* In Zeeland there are numerous bicycle cafes, recognizable by a special facade sign. You will also find cycling routes.
* More inspiration to go cycling? Look for one of the 35 cycling routes www.zeeland.com†
* Do you want to charge your bike? There are charging points in Goes and Hansweert, among others (www.fietsoplaadpunten.nl†
1. Eeterij Puur Juno (Wemeldinge)
At the marina you will find this family restaurant. Taste fish specialties such as the Oosterschelde lobster (a delicacy), mussels and oysters, served with sea lavender and samphire.
www.puurjuno.nl+31 113 621 048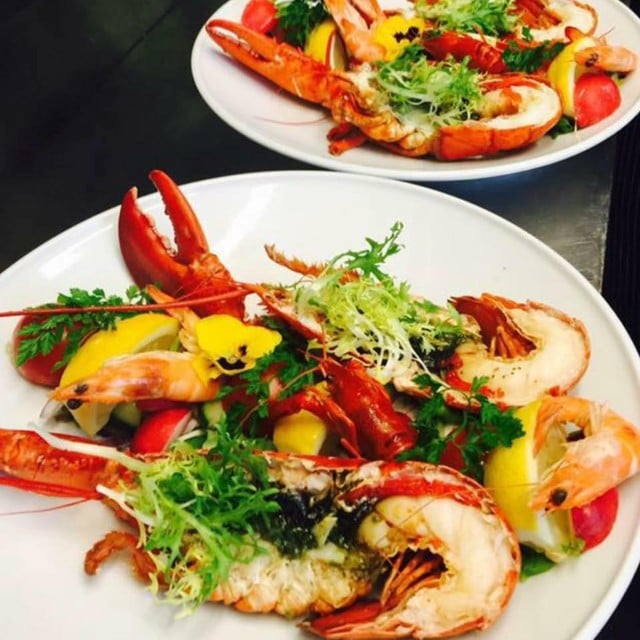 2. Sequoiahof tea garden (Flake)
You can take a break in Theetuin Sequoiahof. The beautiful garden is maintained by volunteers and people with disabilities. Stop for lunch, high tea or pastries.
www.stichtingzorghoevesequoiahof.nl+31 113 820 301
3. Manoir Restaurant Inter Scaldis (Kruiningen)
Zeeland houses a restaurant with three Michelin stars. Chef is Zeeuw Jannis Brevet who juggles with local specialties such as sea bass, lobster, suckling lamb and samphire. The cheeses from the Bevelandse polder are also on the menu. The restaurant has a hotel and a helipad where international guests land.
www.interscaldes.nl+31 113 381 753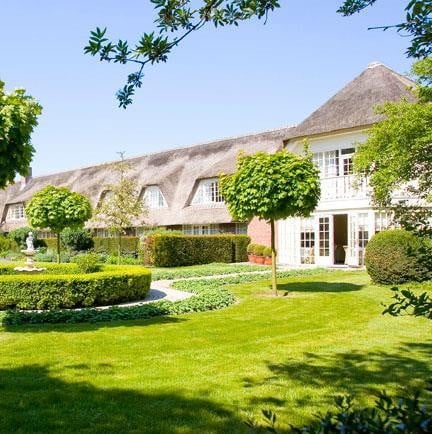 4. The Plantation
Since 1980, the Bruijnzeel family has been running its fruit farm in 't Kaasgat with apples, pears, plums and cherries. In their Landwinkel you will find Zeeland delicacies, fresh juices and their homemade honeys. You can enjoy a high tea, ice cream or a farmer's sandwich on the terrace. You can also camp there in a pipowagen between the fruit trees.
www.depaviljoenfruit.nl+31 113 381 627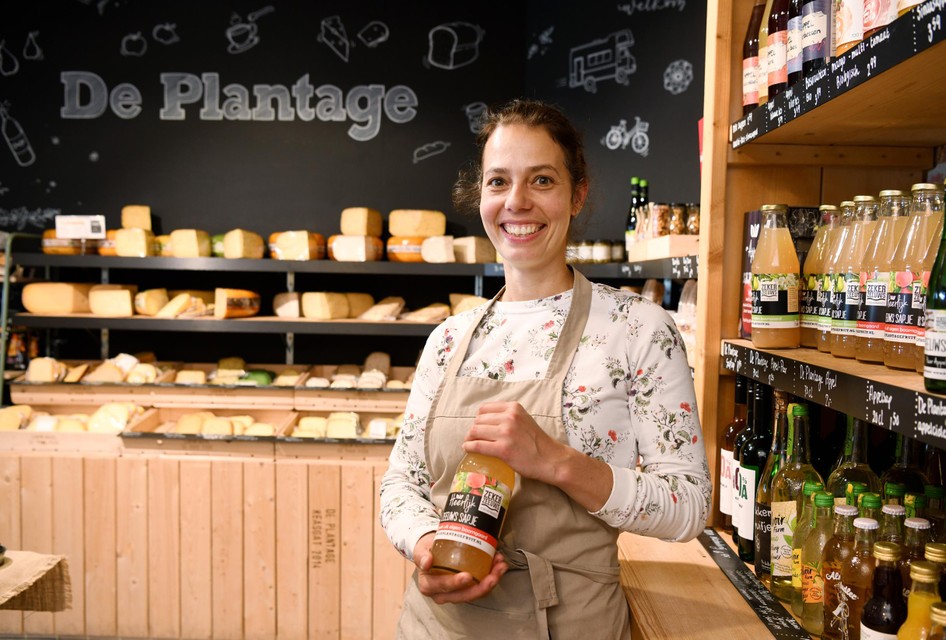 5. Zeeland ice creams
We concluded with an ice cream at Bakery De Gangmaker in Yerseke. Here you will find homemade pastries and chocolate candies with fillings, as well as the Zeeland bolus ice cream based on canal and brown sugar. Maison Ticho is also recommended. You can go there for ice cream and chocolate in the form of mussels.
www.degangmaker.nl, +31 113 570 074
www.ticho-chocolade.nl, +31 113 268 018