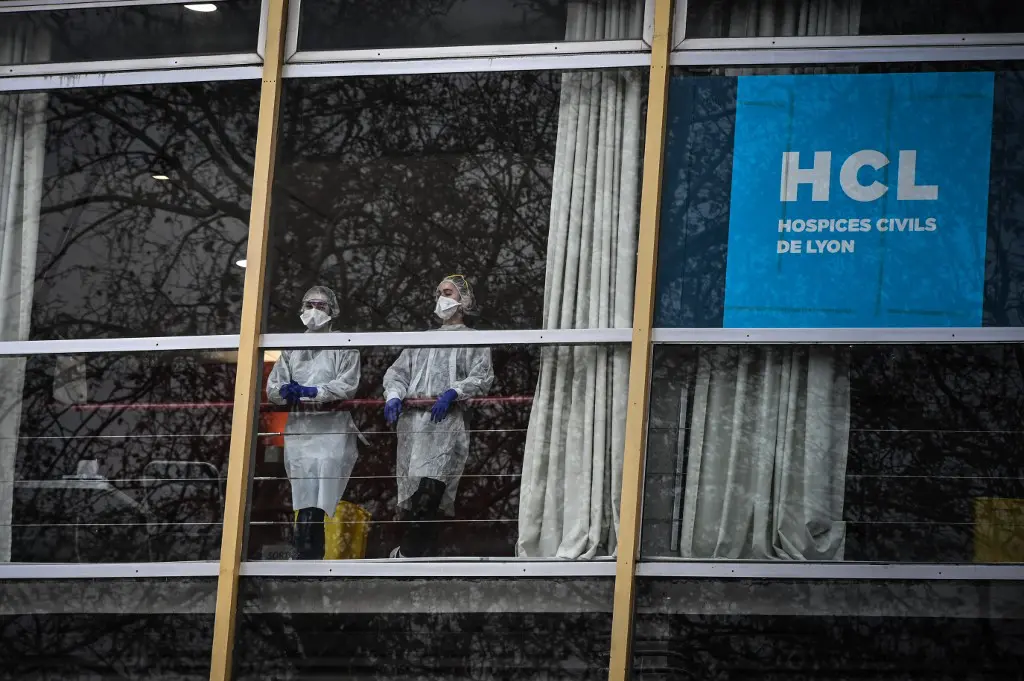 (Photo by JEAN-PHILIPPE KSIAZEK / AFP)
As of May 23, Public Health France has identified three cases of monkeypox, a rare disease originating in Africa which is generally cured spontaneously. The ARS has confirmed to us the presence of a case in Auvergne-Rhône-Alpes, passed through the infectious diseases center of the Croix-Rousse Hospital.
Since Thursday, May 19 and the detection of a first case of monkey pox in France, the appearance of new cases has been closely scrutinized by the health authorities. The last report published by Public Health France, on May 23, was now a report of three cases in France. This Tuesday, our colleagues from France 3 Demonstrating that a 4th case would have been triggered in Lyon at the Croix-Rousse Hospital on Sunday May 22.
Information that we were able to partly verify this Tuesday at the end of the day with the office of the Regional Health Agency (ARS). This confirmed the identification of a case in Auvergne-Rhône-Alpes and its passage to the infectious diseases department of the Hôpital de la Croix-Rousse, in the 4th arrondissement, without being able to specify its date. entry to the CHU and if he is still at this time.
Three confirmed in France, several suspected cases
Contacted, the Hospices Civils de Lyon invited us to contact the General Directorate of Health (DGS), in charge of the file. Unreachable at the end of the day, the services of the DGS were nevertheless specified at Radio Scoop than currently"three confirmed cases have been reported in France and several suspected cases are under investigation. Of these three confirmed cases, two are in Ile-de-France and one in Auvergne Rhône Alpes".
Close to smallpox, monkeypox is to this day considered much less serious and contagious than its namesake. This infectious disease is caused by a virus transmitted to humans by infected animals, most often rodents. But the virus was first discovered in 1958 in a group of macaques that were being examined for research purposes, hence its name, Inserm explains.
Usually mild disease
The incubation can generally range from 5 to 21 days and the symptoms, in less serious, to those of smallpox (fever, headaches, muscular pains…) during the first five days. Then appear rashes (on the face, the palms of the hands, the soles of the feet), lesions, pustules and finally scabs. The disease, generally benign, most often heals spontaneously, after two to three weeks.
Since 1970, human cases of monkeypox have been reported in about ten African countries. In the spring of 2003, cases were also confirmed in the United States, marking the first appearance of this disease outside the African continent. "The identification in May 2022 of monkeypox clusters in several non-endemic countries [où la maladie ne circule pas, NDLR] without a direct link with travel to endemic areas is atypical", according to the WHO.