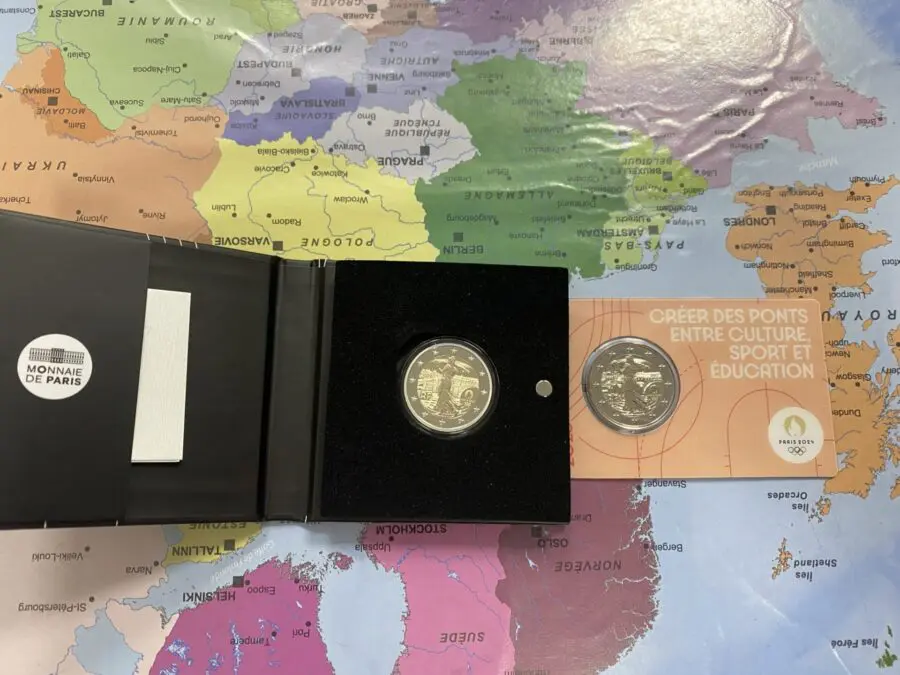 Paris 2024 two euro coin @MartinGaboriau
While you can see 2 euro coins almost everywhere reaching a value of around a thousand euros, a collector from Lyon wants to be much more rational about "the chance of having one".
Coin collections have existed since the dawn of time, but since 2021, the general public has been interested in a coin that everyone has in their wallet. Khaled Al Juneidi, numismatist (coin collector) since 1997 wants to be more rational on this craze. The manager of Oullins Collection recognizes "a rise in interest in the two-euro coin. It started to flow after the first confinement", but according to him "there are a lot of lies".
The 2007 Grace Kelly, a rare pearl
At the beginning, "we had about fifty calls a day to get estimates on the price of a part". On many sites open to the general public, it is not uncommon to see the value of certain coins reach astronomical prices and everyone says to themselves, "why not me". The reality is quite different. Since the beginning of the frenzy around the 2 euro coins, Khaled Al Juneidi says he has only bought one coin among the thousands of requests received.
At the origin of this packaging would be a simple coin, struck ten years ago and whose value reached several thousand euros. "The most expensive is the Grace Kelly of Monaco from 2007, it has a value of 35,000 euros ", explains the numismatist from the Lyon region. And for good reason, "There are only 20,000 copies of it and it is no longer in circulation today. ". Some pieces are therefore sought after for their history, others for their defects, which make them unique. We then speak of "varieties", these are "different parts with a manufacturing defect, some can be worth 80 euros", assures Khaled Al Juneidi.
"It's like looking for a needle in a haystack"

Khaled Al Juneidi, numismatist at Oullins Collection
Each year, the countries of the euro zone release two new coins, to commemorate or celebrate significant events. Like, for example, the coins minted for the 2024 Paris Olympic Games, produced in France since 2021 to promote this event. Khaled Al Juneidi specifies that "50,000 copies of this piece were printed and can be resold for around ten euros if it is well preserved", so take a good look at the bottom of your wallet.
In 2021, the number of 2 euro coins in circulation in the euro zone was estimated at 7 billion. Hence the difficulty for Mr. or Mrs. everyone to fall on the rare pearl, "It's like looking for a needle in a haystack", having fun Khaled Al Juneidi. Moreover, falling on an atypical piece is not enough to win the jackpot, its condition plays a huge role in its value. Thereby, "a coin that has circulated is no longer a collector's item". The manager of Oullins Collection, he assures "most of the parts I own come directly from production workshops ".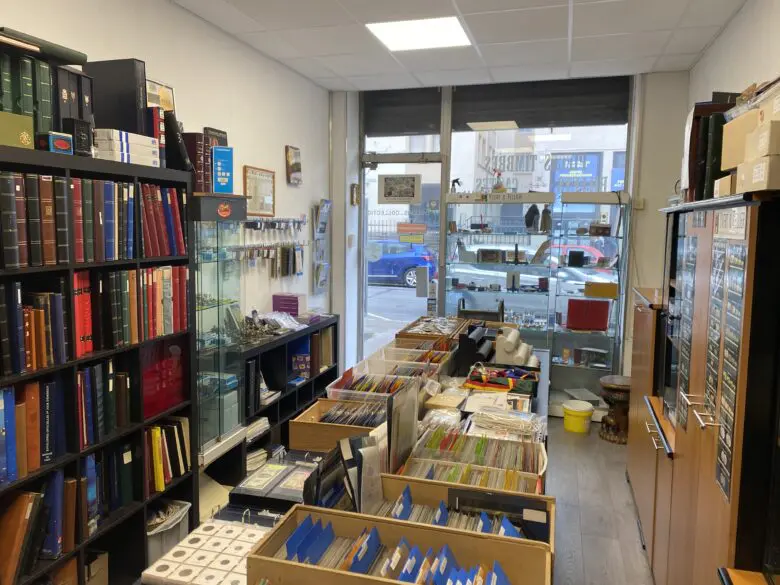 "Everyone is a collector"
This frantic race for two-euro coins, optimized and powered by the internet, sometimes gives rise to some tension. "People on the phone think they have a rare piece when not at all, they sometimes become aggressive", laments Khaled. And to add that on the internet there are "lots of lies".
While many miners are trying to get their hands on a unique piece, Khaled confides "I do not do any transactions with minors"no offense to the teenagers who cross the door of his shop after class and leave empty-handed.
After a high-value coin is redeemed, it is sent to the PCGS (Professional Coin Grading Service) for grading. This American service allows "the identification of the coin and also makes it possible to certify the authentic side of it". An additional step which makes it possible to provide "certain security at the level of the sale ".
The enthusiasm of the last few months for the two-euro coin confirms a still marked interest in numismatics. "Young children and their parents come to the store, the collection of coins has a lot of future ahead of it, we must not lose that", rejoices Khaled. He, for his part, tries to transmit his knowledge and his passion to his children and grandchildren, thus perpetuating a family tradition. "My grandfather was part of the red crescent [mouvement humanitaire, NDLR] and on each trip, he brought me pieces from all over the world". Numismatics is also, often even, a family affair.