What will the capacity in schools look like from 1 September if there is a current number of Ukrainian refugees in the Czech Republic? An analysis carried out by the PAQ Research agency in cooperation with the Ministry of Education, Youth and Sports answers this question.
Share
Impose
Saved
Share
Share article
You must be logged in to save the article.
Failed to save changes. Please try logging in again and try again.
If you have problems, please contact the administrator.
An error has occured
If you have problems, please contact the administrator.
Source: TASR / Roman Hanc
Agency PAQ research in cooperation with the Ministry of Education, compared the capacity and numbers of refugees, who are from 3 to 5 years (age of children in kindergartens) and from 6 to 14 years (age of primary school), according to the place of residence as of 12.4.
"In our analysis, we anticipate that the declared free and buildable capacity will be used to 75%. We analyze and "fill" capacities within individual years of elementary school, which takes into account the fact that the greatest shortage of places is in 5-7 due to demographic development. elementary school class, " said sociologist Daniel Prokop.
Kindergartens
Of the registered refugees aged 3 to 5, only 19.1% are now enrolled in kindergartens. If the rest of the children enroll from the new school year, there will be 2,818 vacancies at the level of kindergartens throughout the Czech Republic. However, according to Prokop, capacities are extremely unequally regional.
The most Ukrainian children currently enrolled in kindergartens are in Brno – 120. We recommend Ostrava with 102 enrolled children.
The biggest shortage of places for children aged three to five will be mainly in Prague, where 2,300 places will be missing, in Brno with 560 missing places, in Pilsen with 240 or Pardubice with 190. On the contrary, the most places will be in the Moravian-Silesian Region in ORP Ostrava.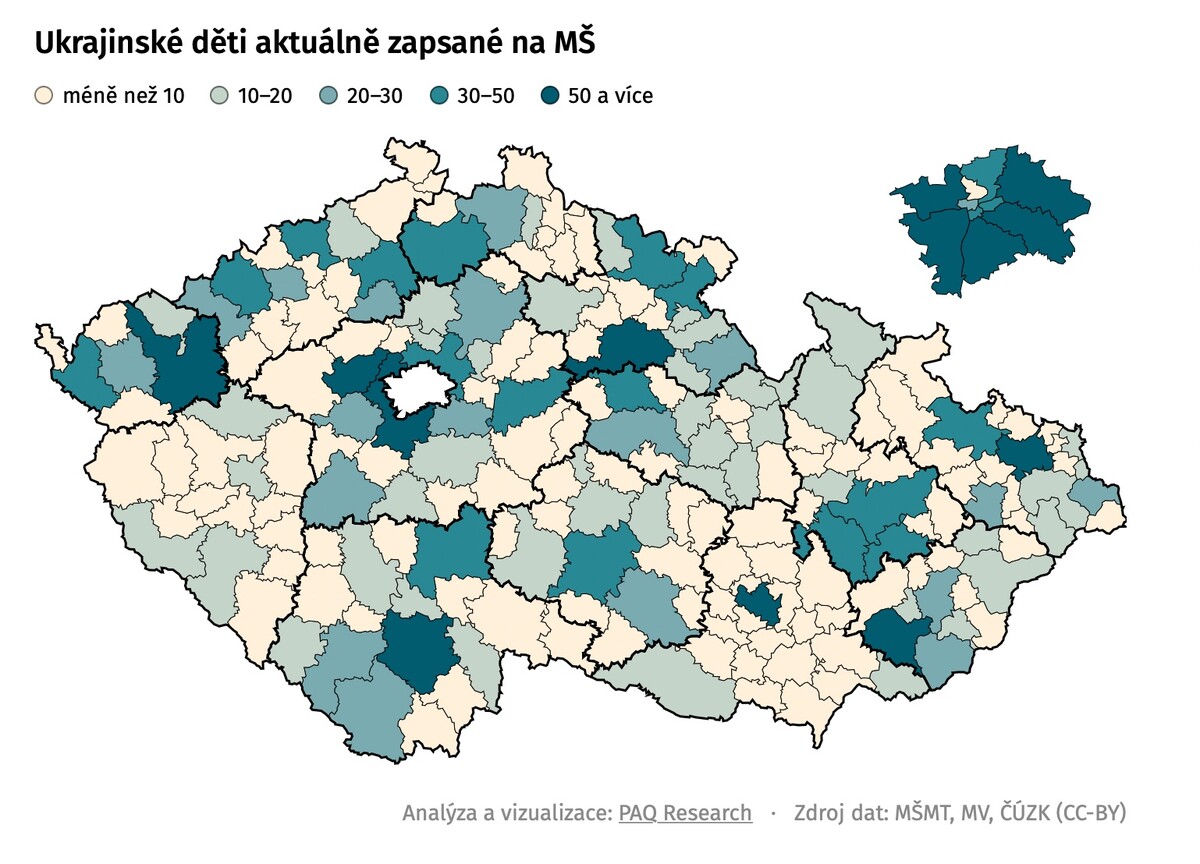 Elementary School
Of the registered refugees aged 6 to 14, 37.8% are enrolled in primary schools. If the rest of the children are also enrolled (and allocated with 75 effective ones), there will still be an overhang of about 61,000 places in the first stage and 37,000 places in the second stage.
However, Prague will have a problem with capacity – only the city district of Prague 4 will have vacancies, everywhere else there may be about 3,000 places within the primary school.
ORP around Prague can also have problems, for example Říčany (with 75 missing places), Česky brod (-85), Mnichovo hradiště (-35), Pardubice (-25). The second stage is problematic, for example in ORP Černošice there will probably be enough places in the first stage, but not in the second.
The Moravian-Silesian Region will probably have the most free capacities, specifically Ostrava will probably be able to contain up to 3,500 vacancies, while Opava will have 2,340.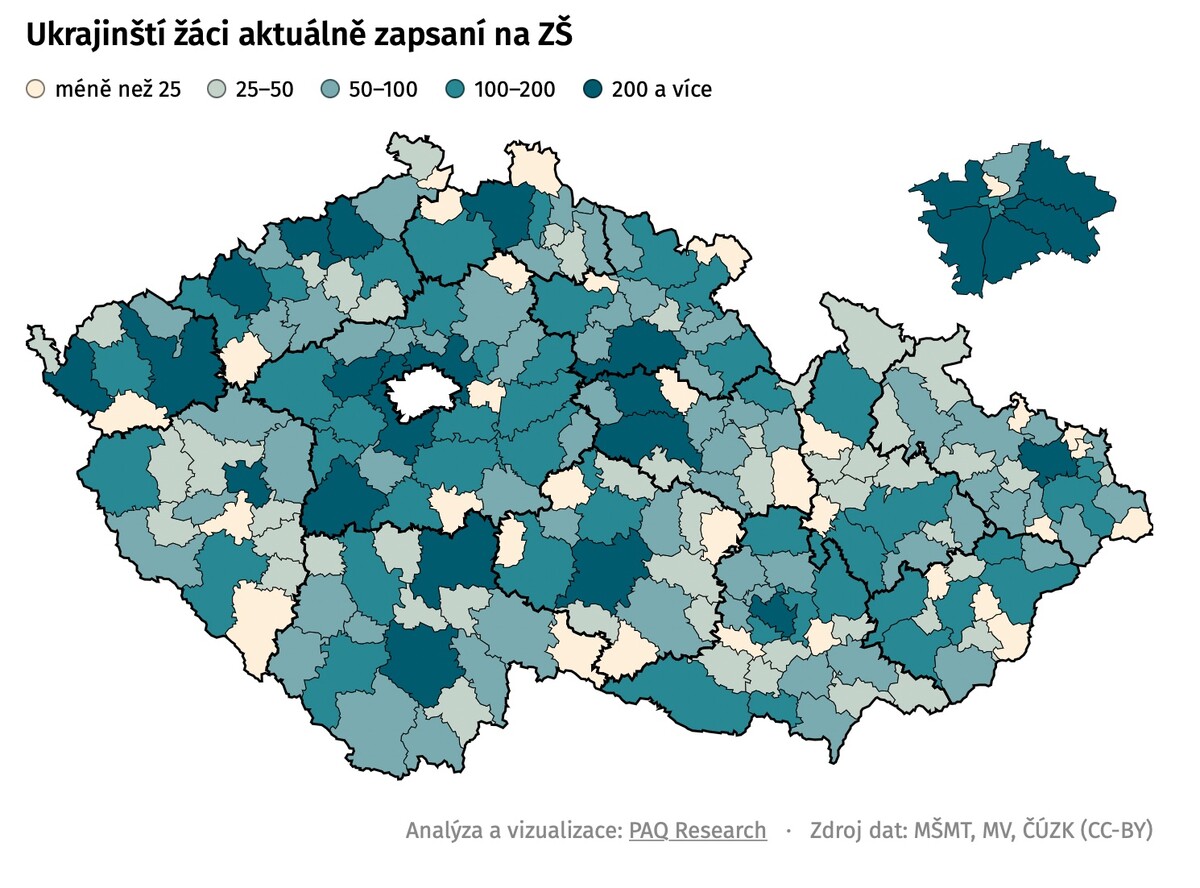 In the Czech Republic, as of April 18, according to Ministry of the Interior almost 295,000 refugees from Ukraine with temporary protection and over 178,000 people reported to the Aliens Police.
Report a bug. If you find a shortcoming in the article or have comments, let us know.
source:
PAQ Research, Ministry of the Interior of the Czech Republic
Preview image:
TASR / Roman Hanc