Nice DOCG
Nice DOCG, not to be confused with French Nice on the Côte d'Azur, is a 2016 DOCG wine region around the city of Nice in Monferrato in Piedmont, not far from the famous Barolo. The landscape, the microclimate and the soil are ideally suited for the Barbera variety, from which the local winemakers produce world-class red wines. The DOCG region (Denominazione di Origine Controllata e Garantita, in German controlled and guaranteed origin) includes 18 municipalities. The wines must be made from 100% Barbera and matured for at least 18 months, of which 6 months in the barrel, with Riserva even 30 months, of which 12 in the barrel. It is therefore not surprising that the wines, after being approved in 2016 and the long aging period, are only now being released enter the market more strongly. The minimum alcohol content is 13%, even 13.5% if a location is specified.
Forum Nice at the BAUR AU LAC in Zurich
So it is not surprising that the winemakers of the Nice region have chosen an outstanding location like the Hotel BAUR AU LAC in Zurich, which is one of the Leading Hotels of the World, to present their wines to a discerning audience, on Wednesday 20 April 2022, from 2 p.m. to 8 p.m. 26 winegrowers present 80 wines. Othmar Kiem, Falstaff Editor-in-Chief for Italy offers two master classes. The tasting is open to everyone, admission is 20 euros.
Salon in the Hotel Baur au Lac. Photo: Jeremy Mason McGraw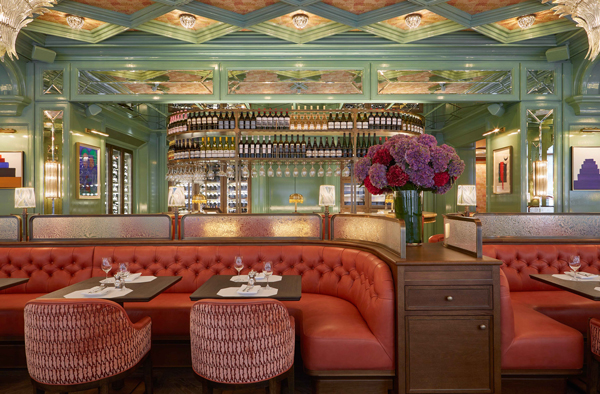 Baur au Lac – View of the bar. Photo: James McDonald
Text: Dieter Simon, publisher and editor-in-chief of bonvinitas, source: Forum Nice DOCG; Lead story: bonvinitas, hotel photo there: PR; Photos landscape: Andrea Pesce; Map: lesniewski – Adobestock; other photos as indicated.
---