Today, Sunday 13/02, the SYRIZA Youth of Thessaloniki was in the neighborhoods of Xirokrini, "close to our fellow human beings who are plagued by poverty and misery", for the solidarity meal, as stated in a relevant announcement.
"We will not leave anyone alone against the policies of the Mitsotakis government, which we leave without a home, without electricity, without health and education, without a future. We will not leave anyone alone in the face of the fascist threat, to which the ruling majority turns a blind eye. Fascism does not fit in our neighborhoods! We will always fight poverty and fascism! "Solidarity is our weapon!", The announcement states.
As mentioned in the call: "On Sunday, February 13, after 11:30 p.m. we all cook and eat together in A. Galopoulou square in the neighborhood of Xirokrini to give an answer to the climate of fear. We all eat together, we all live together harmoniously. Their hatred will not become our normality. "Solidarity is our weapon."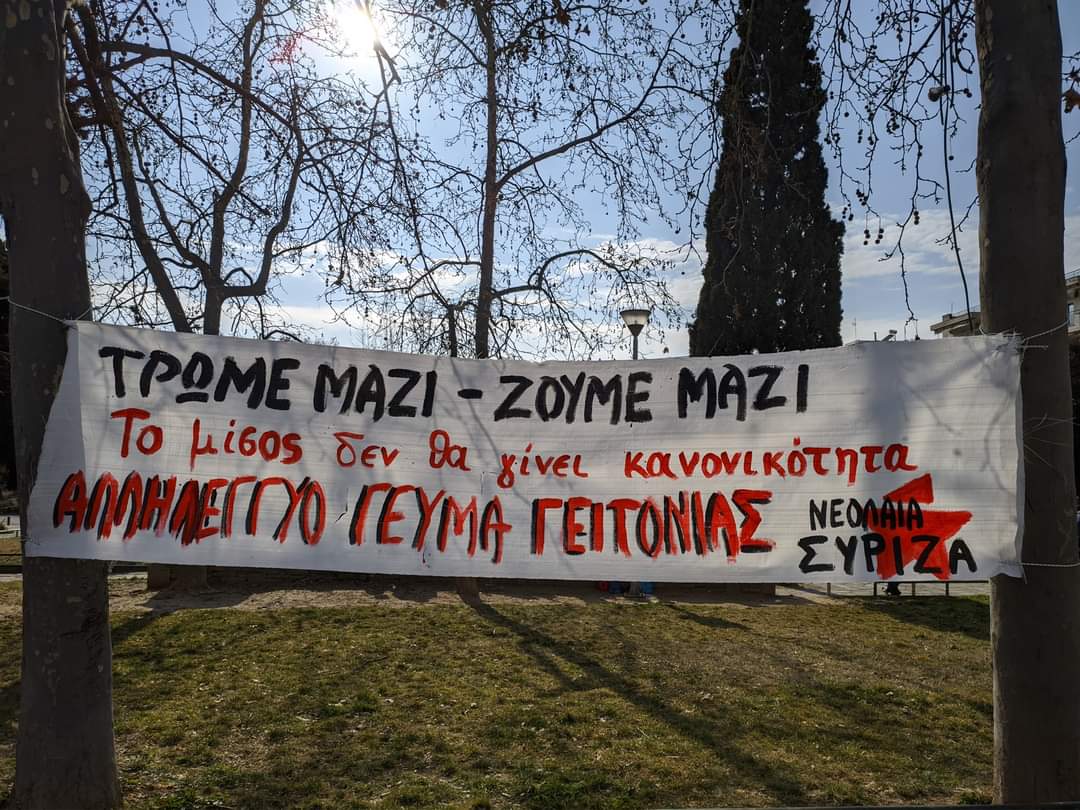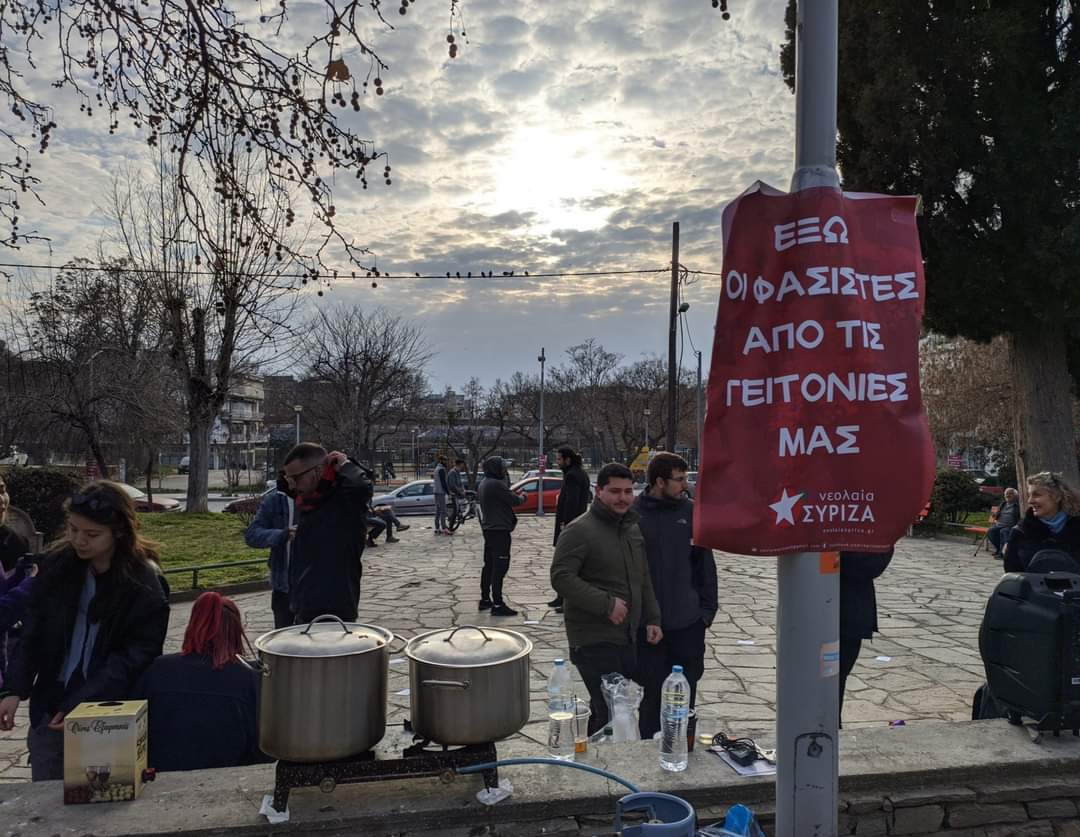 In their call, they mentioned, among other things:
Recently, the re-emergence of neo-Nazi formations has been observed in neighborhoods and schools of Thessaloniki, mainly with reference to the western districts of the city. In the generalized climate of fear and insecurity that has plagued our societies, criminal neo-fascist formations are trying to transform fear into hatred and reaffirm human relations.
We saw far-right groups infiltrate schools, beating students under the guise of different political views and different backgrounds. We have seen children poisoned by hatred reproduce far-right terrorism. We have seen neo-Nazi groups tarnish our popular neighborhoods in order to divide and divide us. To all this, the answer is one: Hate and darkness will not pass. Our neighborhoods will remain open and our schools colorful, far from intolerant. SYRIZA Youth opposes any practice of hatred that aims to separate the afflicted popular strata and to further degrade the already degraded areas in the areas where we live and work.