Júlia Erdős probably doesn't need to be introduced to the Hungarian metal and rock music scene, because after her retirement she decided to attend the wildest concerts in Budapest instead of sitting at home. The rock grandmother celebrated her seventieth birthday last fall.
Even as a child, she went her own way, her teachers were forced to pay special attention to her desire for adventure during the trips. We first met in 2013 – to my great surprise – in the very first row of a concert. Since then, a lot of water has flowed down the Danube, and the sweaty front line has been replaced by the peaceful back – as far as I'm concerned. We came to our meeting with a camera in hand, exactly. I guessed I wasn't swimming, but after a short conviction, I still gave my waist for a photo.
Honey, don't catch a cold! This jacket is thin. I know I'm worried. But only when it comes to others is there less to me.
aren't you afraid then I'm thinking here that you and the camera will confirm the front lines of the wildest parties with unbroken enthusiasm and then people will almost fly around.
That's what many people ask me. We were at a very crushing concert last time where some young guys came up to me: "Juliska, aren't you afraid? People will be raging here soon, "they asked. I'm not scared, come on! If I were scared, I wouldn't be in the front row. I didn't even go out of my mind when I was retired, I can take care of myself. He who is afraid should not go into his thicket, for there may be trouble. And what am I afraid of? How do they push? They can also be pushed on the bus. Or anywhere.
How did you drop into the world of hard music?
I'm a Proli girl, my breeds didn't go to concerts in my youth. Live music was a gentleman's passion, and as I got older and the world changed, I became more and more open to the music genres. When a person retires, nothing changes in the sky, it just goes a little slower, that's all. And if that was the case, I thought it would be a good idea to spice up the time I had. I've heard very little live music in my life so far, so I definitely wanted to experience what it feels like to experience a concert very closely and to watch those who practice from an almost accessible distance.
After all, live music is like no other.
So it just came in handy when my childhood girlfriend invited me to her son's concert. David is playing in the band Turbo, and I would have just nodded to the debate, I listened to it on YouTube for safety.
And how did it feel to hear music that would make my grandmother's hair burn, for example?
I heard their music and could hardly believe my ears. Does this really exist? And why haven't I listened to anything like this so far? That's when I started to consciously steer myself towards the tougher genres. I thought I couldn't lose anything, I went to the concert, which eventually opened a new and exciting chapter in my life. I don't have bad habits and the biggest trouble for me is that I became addicted to music.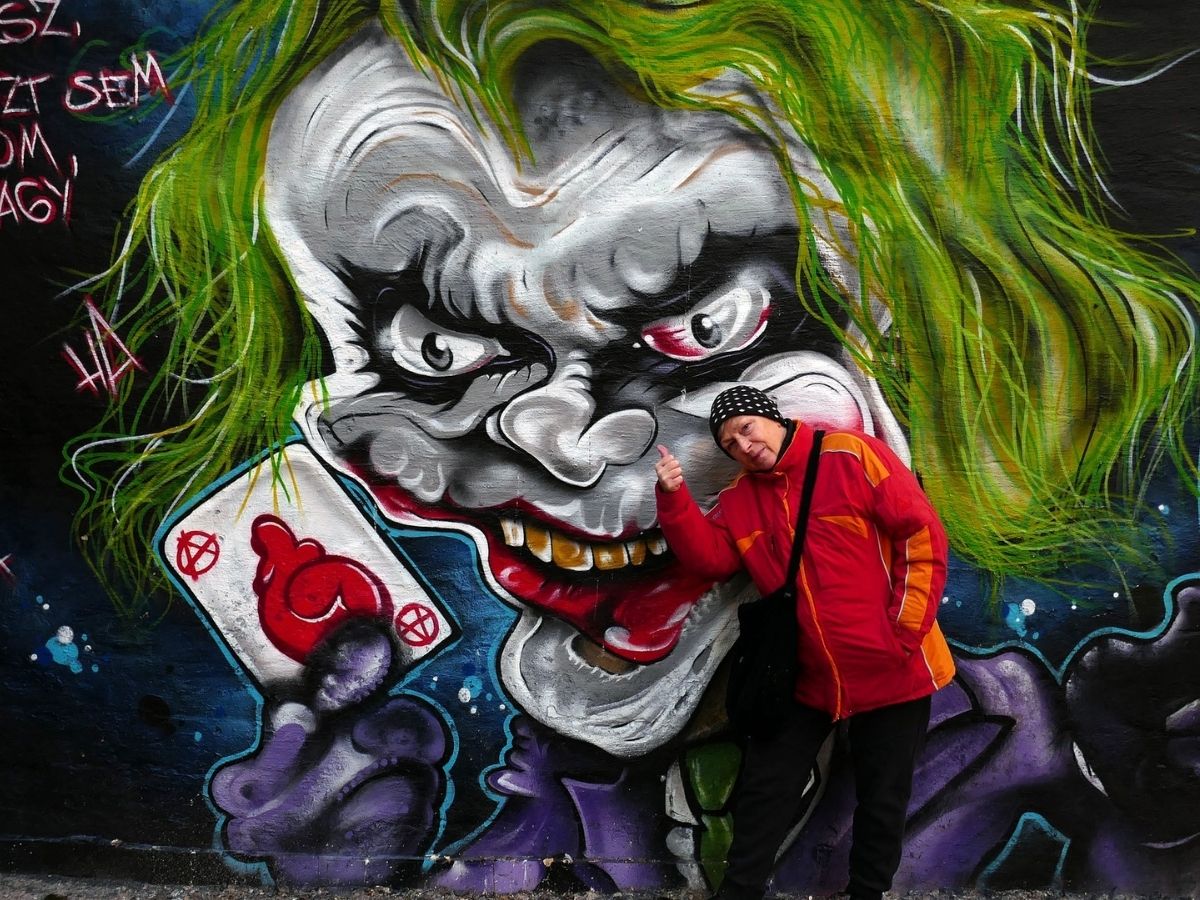 I couldn't sleep after the first concert. I just looked at it, edited the pictures, and I couldn't get enough of what I saw. I listened to the songs over and over again. That's when I discovered how much different, more energetic living is. When I flip the ear and start the song, it has nothing to do with raw live music, the sound is too clear. In the live there are the bucks, the not only audible but also the visual feelings, and now listening to music is a round whole. In addition to my six-year-old granddaughter, one of the very important segments of my life is touring. I'm noticeably better off knowing I'm going, even though it's pretty tense in these viral times. This was most missed at the time of the closures.
How did it occur to you to attend these concerts as an amateur photographer?
This happened before the concert period. Not today, but I was still esoteric at the time. I went to a group where it would have been good to record the events, the performers, the students. I like to watch people, and the moments I capture tell the story. That's how I wanted to bring others closer to the way I see the world. That's when I grabbed a camera, so photography became a part of my life as well. It's important to me that not only I look at the pictures, but also those who are on it and those who have been there with me. I also like to get to know the pre-bands, I like to honor them by taking pictures of them as well. This is for everyone: young people, posterity and me. I'm not a professional photographer, I don't have professional equipment, I just have a small camera. I wouldn't do it for money because if I had expectations, I wouldn't have the same photography now. Personally, this is how I can really convey the liberated atmosphere of beer-smelling concerts. I have been photographing at concerts for fourteen years and I am very happy to dedicate my time to this.
THE audience and musicians like you? Are they taking care of you?
Youth is very inclusive, they feel my presence and I feel safe. Over the years, many people get to know each other, but many also think of one of the musician's grandmothers. When I was seventy, four familiar bands teamed up with my niece and they cheated on me at a nightclub. When I walked in the door, everyone was shouting happy birthday. I almost ran home in embarrassment, but of course I wasn't let go. It turned out afterwards that they had been organized for half a year to surprise them.
Do you have a hard time wearing it when you are in focus?
I don't feel comfortable at this time. I don't think I would be an inspiring personality, I just do what goes well. Photography is a lonely thing, and as time goes on, I prefer to be alone. In photography anyway, the point is not that I am photographing, but who I am photographing. It's like I'm hiding behind a plane, so it's weird when they get to know each other.
In 2016, he won the Rubber Giraffe Award Winner of the Year title. For you who are hiding behind your machine, how did public recognition feel?
I was terribly embarrassed, I didn't even want to go on stage at first. It was brutal when they said my name, I didn't expect it at all, my first reaction was to hide. So I state for the first time in my life on stage.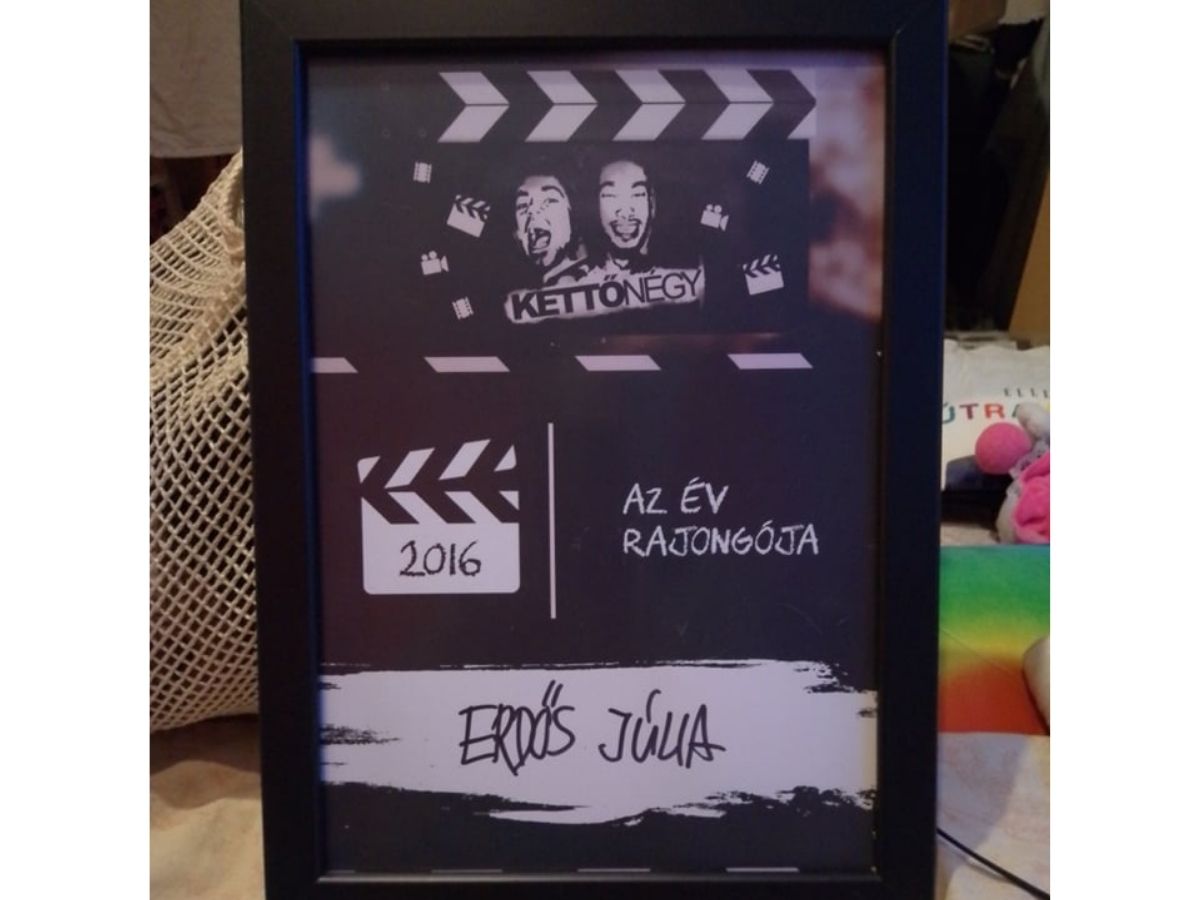 And he's also featured in one of Mad Robots 'clips.
Degrees of love: when you do things for a band that you really love very much, that you would reject out of the gut. For example, videolip inclusion. And so it was when a TV show wanted to shoot a report with the band Lazarvs and me. I trust that I have done good for the bachelors as well.
How does it feel to be a grandmother?
It's completely different from Mom's. Much scarier. I was there when my grandson was born, I cut the umbilical cord. He used to say, "You Jula! I remember that when I got out of my mother, you were there too. " I still took pictures then, although of course they are not public.
And how does it feel to be everyone's rock grandmother?
When young people take shape very roughly, I tend to go there and talk to them to take care of each other. No matter how much the crowd and the party, I still go there. It's a community that turns us into paying attention to each other.
"I'm old for this." What do you think of this statement?
This is not true. At concerts, for example, I often see another grandmother, maybe a relative of one of the musicians. She is there and loves it. Old age is in my head too. This medium is youthful and dynamic, what a shame it would be to be shamed! I would also die if, for example, I missed important events for my granddaughter. My mom always said,
"My little girl, once you stop, you're dead."
This brings me forward, I want to pass this on to my friends too. As long as we can, let's go, move, walk, be ourselves and don't want to look like others!
Thanks to Júlia Erdős and Attila Nagy for the pictures!