For 162 million crowns, Prague 5 reconstructed the Raudnitz House, which, after construction work, became a building offering up to twenty-two flats with a care service for the elderly. The Five thus responds to the fact that the population is elderly and one in five citizens is elderly.
On Monday, January 17, Pětka boasted a newly renovated house, which housed housing with a care service for pensioners. Two buildings for teachers and one apartment for the building's administrator were also built in the building, known as Raudnitz's house. Over the years, Raudnitz's house was rebuilt into a chateau, which was later used as a mansion or a private country residence. It will now serve beneficial purposes.
Wednesday, January 19, 2022, 4:35 PMTransport
The government has today decided that discounts on public transport will be reduced from the current 75 percent to 50 percent of fares. The change is expected to take effect on April 1. Discounts will continue to be available to children and students under the age of 26 and seniors over the age of 65. In addition, the discount system …
"There is also a community center, which will serve not only seniors, but also community associations." said the deputy mayor Tomas Homola (STAN) with the proviso that only new housing with special assistance will not be available to seniors. Prague 5 has also set up a general practitioner's office, a hairdresser's, a wellness and other novelties in the building. "There are social halls with a kitchen for social events, a winter garden with seating, the south courtyard will offer outdoor seating in the courtyard with elevated flower beds for growing ornamental and useful plants." added the councilor for social affairs Petr Lachnit (YES 2011).
The workers built fifteen flats of size 1 + KK, three flats of size 1 + 1 and four flats of size 2 + KK. Those interested in housing with a care service can apply for an apartment at the Center for Social and Nursing Assistance in Prague 5. For more information, see website of that center.
Monday, September 20, 2021, 9:30 AMPrague 7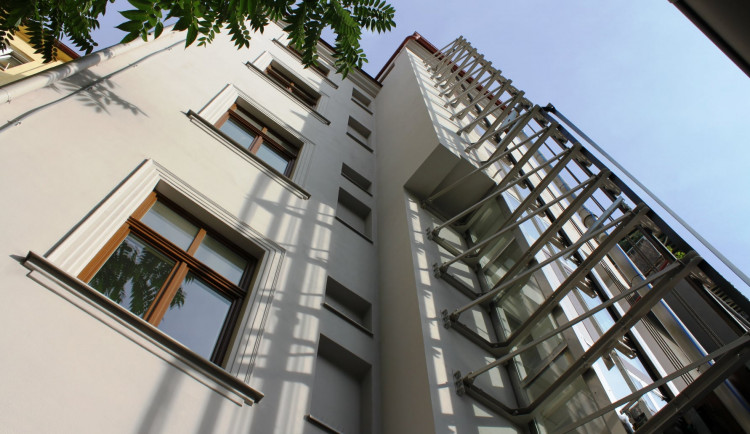 The repair of the still dilapidated apartment building in Dobrovského Street has been completed by Prague 7. According to Sedmička's spokesman Martin Vokuš, the number of flats in the building has increased from ten to fifteen and young seniors, the disabled or …