The new parking building is located a bit closer to Zwijndrecht, across the bridge on Blancefloerlaan. The building over the old P+Rs on the track. These have been closed since today, with the exception of a part of the car park across the Regatta district, which from now on serves as a local car park for residents and visitors of Linkeroever and Middenvijver.
Towards noon, one went to the new P+R building. "It was still a bit of a search", say Rudy and Mia Van Nieuwenhove from Zwijndrecht. "It was not entirely clear to us how to enter the building. I don't think it was right to ride over that embroidery," they laugh.
ALSO READ. New exit E17 in Zwijndrecht: "No more cut-through traffic through the village center"
Three lines
The couple has just returned from the center of Antwerp. "We went there to buy donuts for our grandson. He has exams now." When the weather gets better, they do that trip by bike. In winter they stick to the combination P+R and tram. In Zwijndrecht on the tram steps, they do not. "There you only have one tram line."
The new stop next to the new P+R building will be served by three lines from today: tram 3, 5 and 9. "We especially wanted to come here to test it out. Still trying to figure out how to get out. But apart from the fact that not everything is completely clear yet, this is a huge improvement. And it only costs one euro. That is not much. Although we don't think it will be long before they start raising that price."
"Beautiful"
Kelly from Zwijndrecht and Els from Stekene also came to prospect on Monday. "I work in a residential care center on the Singel," Kelly says. "I have to start early and can now park my bike here and then get on the tram. So I will normally save some time. I'm happy about that. And it also looks chic here."
Social worker Els sees other possibilities. "I work in the Zwijndrecht, Antwerp and Kiel region. Due to the Oosterweel works and corona, I started to use the car more. But I have a folding bike and am thinking of parking my car here more often and doing the rest by bike," she says.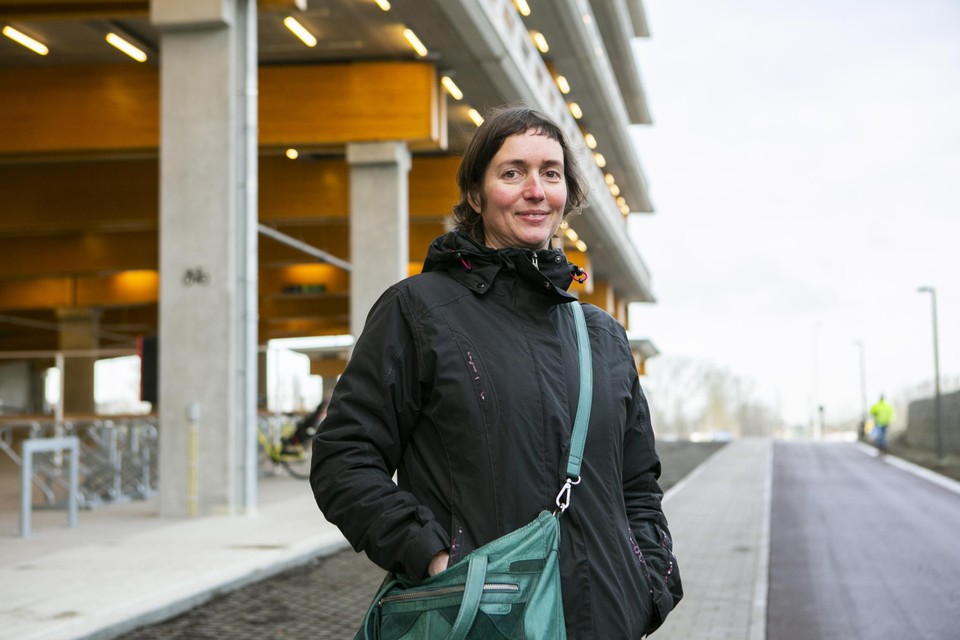 Luc from Beveren is a big fan of the new building. "He has been looking forward to the opening for weeks," laughs his wife Christa. "I think it's wonderful", says Luc enthusiastically. "We have already driven all the way up to the top with the car. I think it's possible that they can offer for one euro." Before that, they parked their car in the old P+R zone.
"But those places were not well maintained. Here it is good and your car is dry. We will definitely be using this again. Driving into the center by car is not something we do. That cannot be paid. Then you spend more on parking than on the pizza you ate."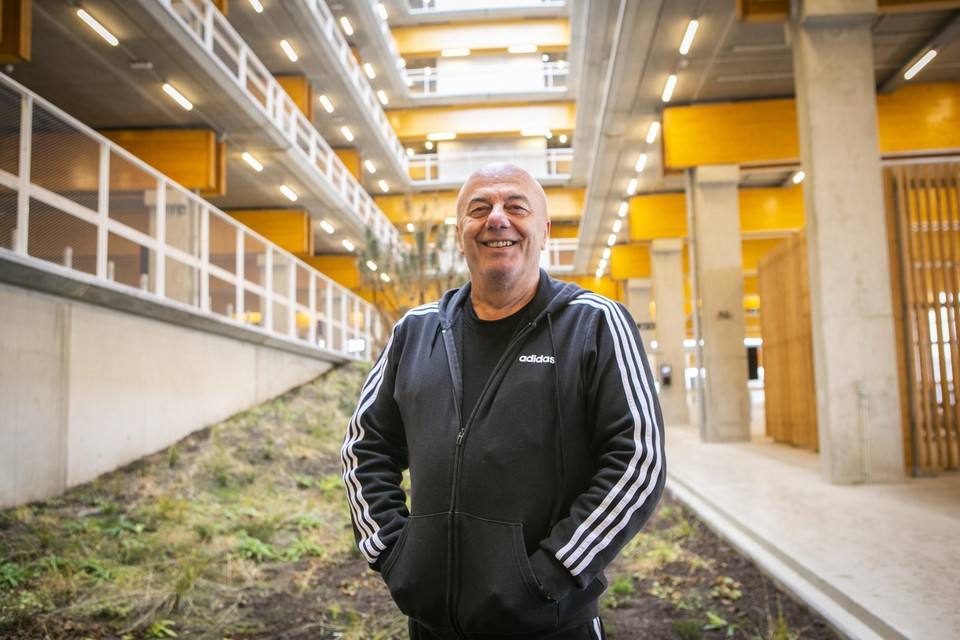 The Dutch Paul and Monique are slightly less enthusiastic. "We found out about the existence of this parking via Google, but the address is clearly not yet in the navigation system, so we couldn't find the entrance. Will it is very poorly marked. And now we are looking for the tram," they say. "How about paying? Do we have to buy a separate ticket for the tram? In the Netherlands you have one ticket for the use of the park & ​​rides and public transport."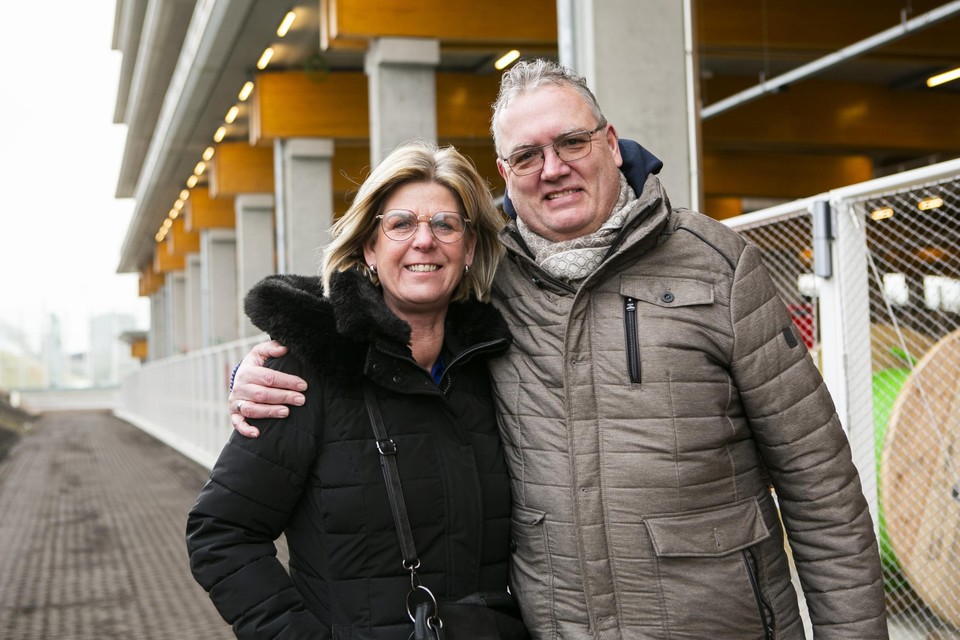 Google is too late
Motorists coming from the direction of Zwijndrecht, in particular, experienced problems finding their way to the new parking building. They are aware of Lantis, principal of the Oosterweel Works. "It always takes some getting used to in a new traffic situation," says Annik Dirkx. "If you come from Zwijndrecht, you have to drive onto the connecting road. That road has only just opened. People have yet to become accustomed to that. Motorists who do not want to go to the P+R should simply keep left." At Lantis, they monitor the situation. "And if problems continue to arise, we will of course intervene."
As far as the navigation via Google is concerned, there appeared to be a problem. "We have continuously gone through all the procedures and all the information that Google has included in its navigation system, but that has not happened yet. So we have to wait until they have processed our information at Google."