You don't have to go to the neighborhood for a still phenomenal experience with Neapolitan pizzas, as there are countless places in Budapest where the authentic tastes, flavors and atmosphere of southern Italy go hand in hand.
The Amore di Napoli on Budafoki Road, the place where the boss himself stands, is an authentic experience for every plate. In addition to the traditional Marinara and Margherita, their pizza called Maradona is not to be missed, we recommend the NutellAmore pizza with nutella and banana.
1111 Budapest, Budafoki út 16.
Thanks to the innovative approach of Belli di Mamma on Akácfa Street, the common Italian pizzeria is a success. In 2021, he finished 42nd out of the 50 best pizzerias in Europe, earning the title of the best pizzeria in Hungary. The contemporary Neapolitan pizza experience here comes back in the form of classic, gourmet and seasonal pizzas, accompanied by a rethought wine selection, including natural wines and unique orange wine.
1072 Budapest, Akácfa utca 45.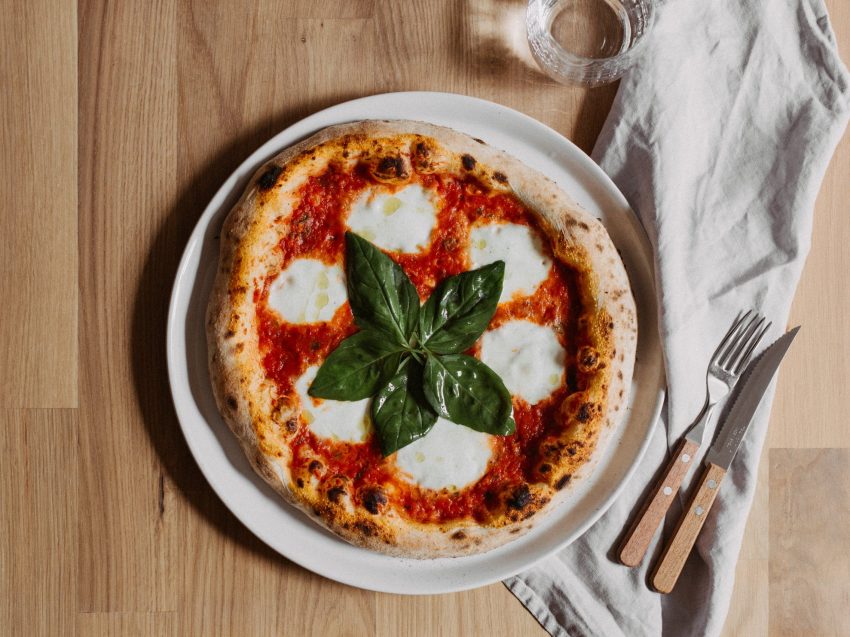 The Circo Pizza on Hajós Street has everything you would expect from a real Italian culinary experience: excellent coffee, brutally good Neapolitan pizza and a selection of cooling natural wines. They also appear in the interior to reach the offer of minimalism, so it is not difficult to bring up their red and white pizzas, from which it is good to choose the most delicious.
1065 Budapest, Hajós utca 21.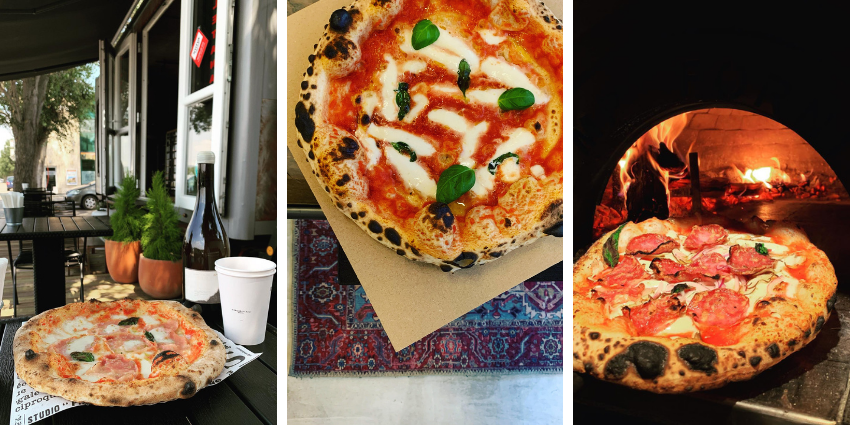 The unadulterated Neapolitan pizzas are also happily baked in Digó's own hand-built 500-degree wood-fired oven. From the excellent ingredients, long-leavened pasta, you can pinch heavenly semolina with crispy pasta crumbling into cheese in just 90 seconds on Kazinczy Street in the heart of the city center, in pop and hot places in spring and summer.
1075 Budapest, Kazinczy u. 32.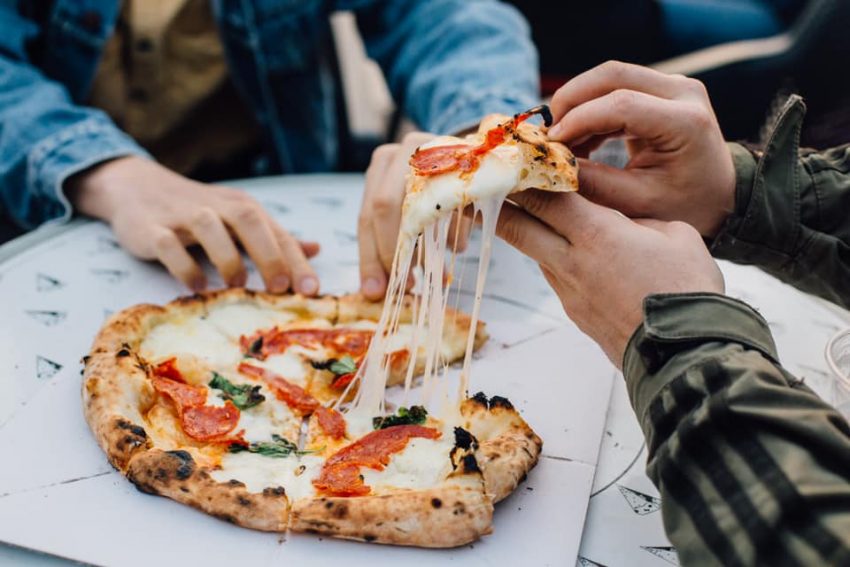 The idea for Donna Mamma was born when the owners of the popular Bamba Beef restaurant chain passed the pizza maker exam at the acclaimed Associazione Verace Pizza Napoletana (Naples Pizza Association). They decided to create a worthy brand and open the Donna Mamma, where you can count on high-quality ingredients from Italy, San Marzano tomatoes, buffalo mozzarella, doppio zero flour, special toppings and exciting flavor combinations.
1088 Budapest, Rákóczi út 1-3.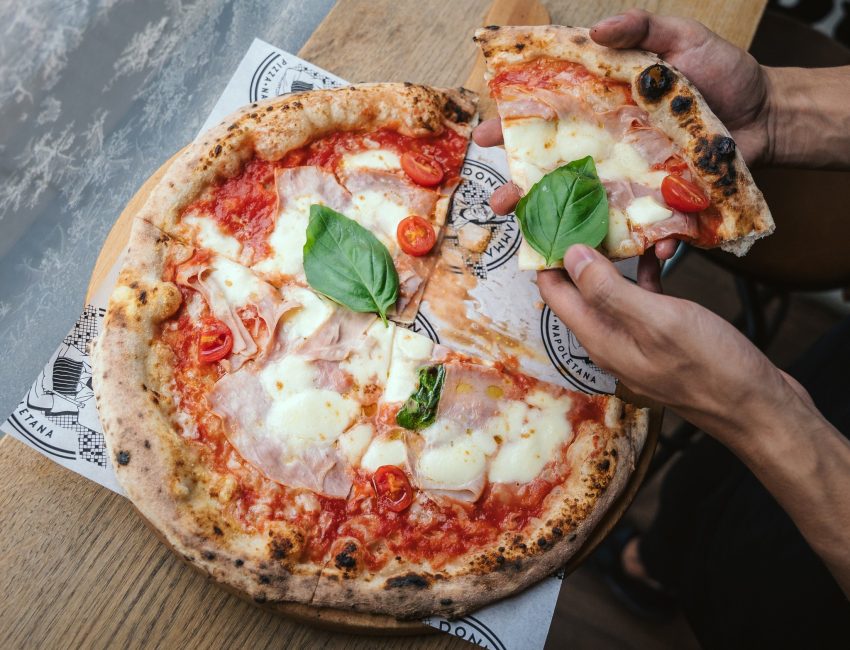 Felicita, who intensifies the dolce debate in Budapest, is located on the ground floor of the Hegyvidék Center, where not only the majority of the ingredients are Italian, but also the chef and pizza chef. Every four centimeters of the restaurant exudes the only fake Italian atmosphere, interior design and Neapolitan-made Izzo oven. The stomach-giving menu includes more than a dozen pizzas, easy-slip Hübris beers and a wide range of Italian drinks.
1124 Budapest, Apor Vilmos tér 11.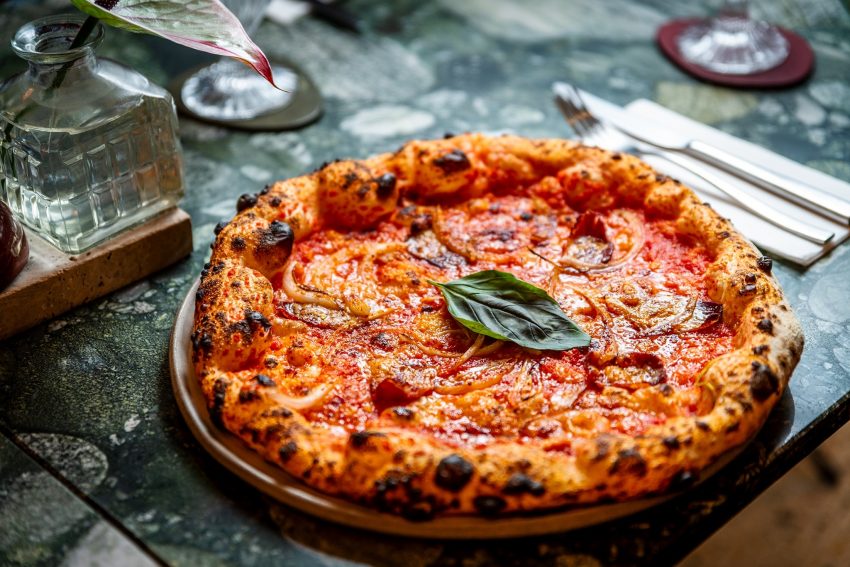 Everyday life. released in Naples just a few years ago, it adds a new color to the palette of domestic pizzerias in the not-so-ordinary Canotto style: the high-hydration, not-too-compact, yet thick, almost frothy-edged pizza dough is available in eight editions. The selection ranges from simple but great margherita to adventurous pistachio-pesto cotto pizza.
1223 Budapest, Jókai Mór u. 38.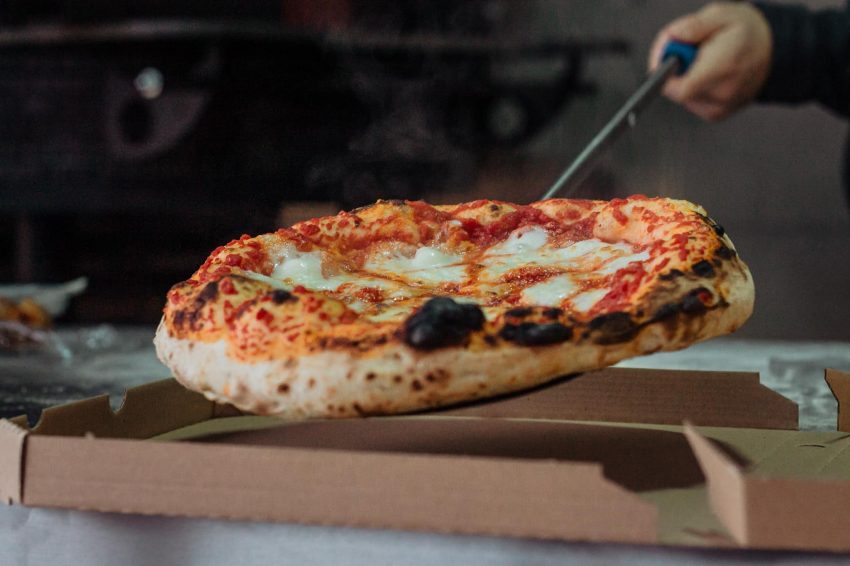 At the mercy of the already mentioned Naples Pizza Association, Margit Boulevard YES is also there with its unadulterated Neapolitan pizzas, crispy, wholemeal and gluten-free flour dough. In addition to their wonders made with truffles, Burrata, smoked cheese and Tellicherry pepper, vegan mozzarella also appears on the menu, so it's sure to sit on the train to southern Italy on a guilt-free adventure.
1027 Budapest, Margit krt. 60.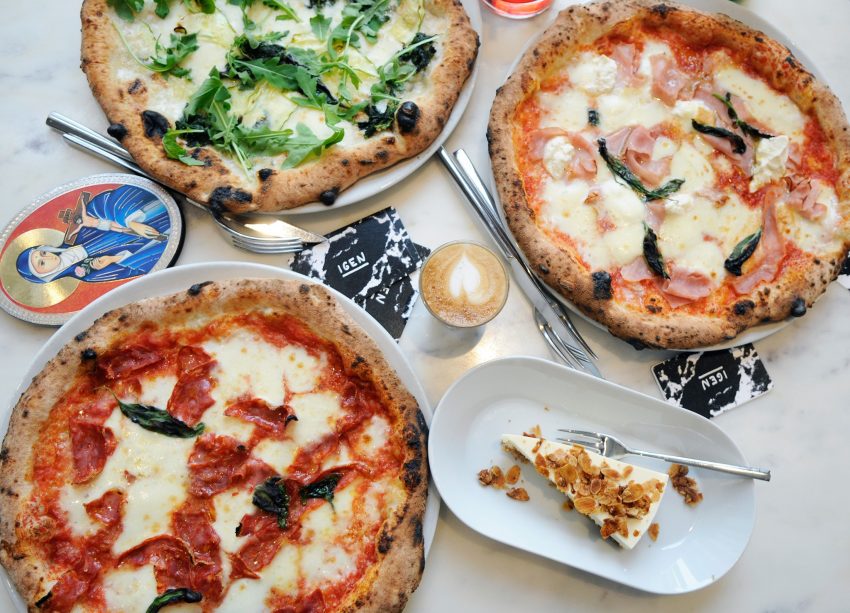 At Rózsa utca 20, in the recently opened Neapolitan pizzeria, we find everything we apostrophize as the heart and soul of Italian cuisine: tomatoes from San Marzano, buffalo mozzarella, parmesan and, of course, basil. Crispy, inside dough with capers, tuna, Italian Cotto ham and various Italian salamis, after which a gluten-free tiramisu is sure to fall well.
1045 Budapest, Rózsa utca 20.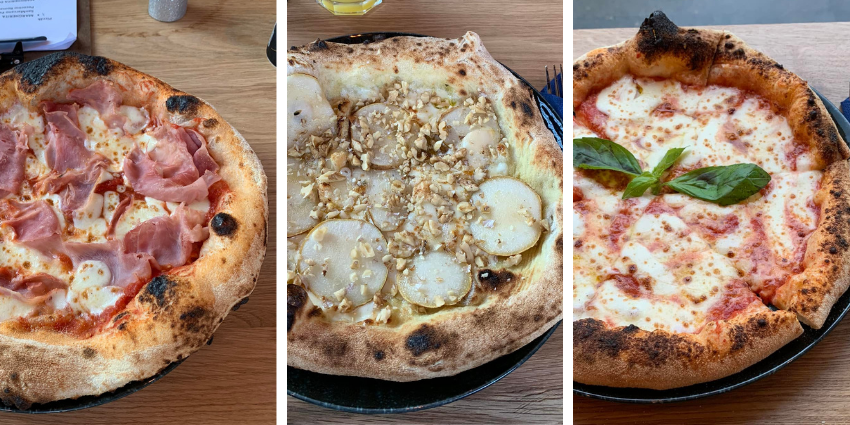 One of our favorite downtown pizzerias finds thin-leaved Italian pizzas with every classic condition imaginable. The divine scents (and flavors) attract you to the fact that at least once you've had the good fortune of tasting one of the round wonders of the hidden little pizzeria on Erkel Street, you don't even have to talk in superlatives, as you know exactly why someone will be the Pizza Manufactory's regular pizza. Pizza Manufaktura's second-act pizzeria, Manu +, also takes an accurate approach on the Museum Boulevard, so it's worth a look at them for a lush steaming pastry.
1092 Budapest, Lónyay u. 9.
1053 Budapest, Múzeum krt. 7.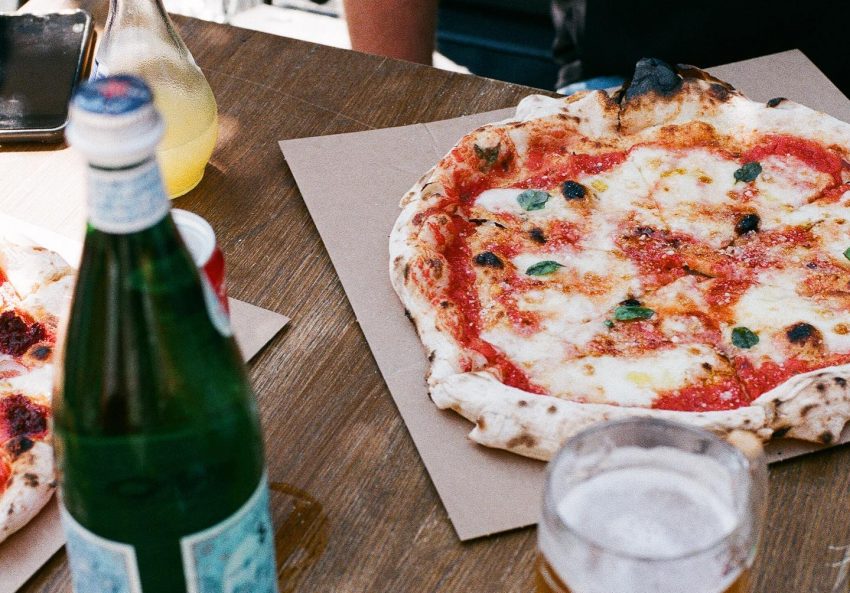 Starting from the location of the legendary Wichmann pub, Moto, then conquering Madách Square and finally Buda, pampers our souls with authentic Neapolitan pizzas. The offer ranges from simple margaritas to spicy salami Pizzicica, but there are two things that characterize every pizza made here: they are made from quality ingredients and fresh, in front of our eyes, in a one-ton oven that glows at hundreds of degrees.
1075 Budapest, Madách Imre tér 8.
1111 Budapest, Bartók Béla út 46.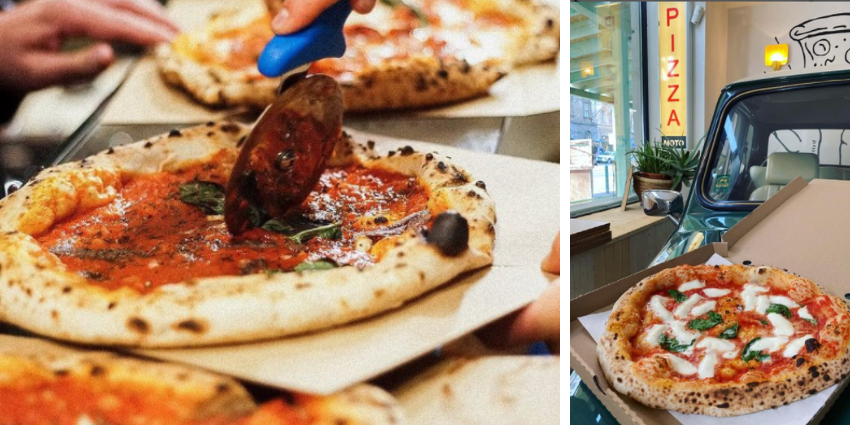 +1 coming soon: Apacuka
The "fun dining" restaurant on Nagymező Street, Apacuka, has recently undergone a minor refurbishment to accommodate a Neapolitan pizza oven. We only have to wait a few days for Apacuka di napoli to be made in the show kitchen, as they promised to bring us to downtown Naples by the end of January.
1065 Budapest, Nagymező utca 54-56.