Edegem, Antwerp
–
Sigrid Bedeer from Edegem stands for her first exhibition as an artist. Her studio Be Dear will hold an exhibition at A-Space in Antwerp from Thursday 18 to Sunday 21 November.
However, it did not look like Sigrid could become arts. "I have been an interior decorator for 25 years. But partly due to private reasons that I got tired of the job after this period. I gave them up three years ago to travel and take courses. I wanted what I wanted", Sigrid tells her story.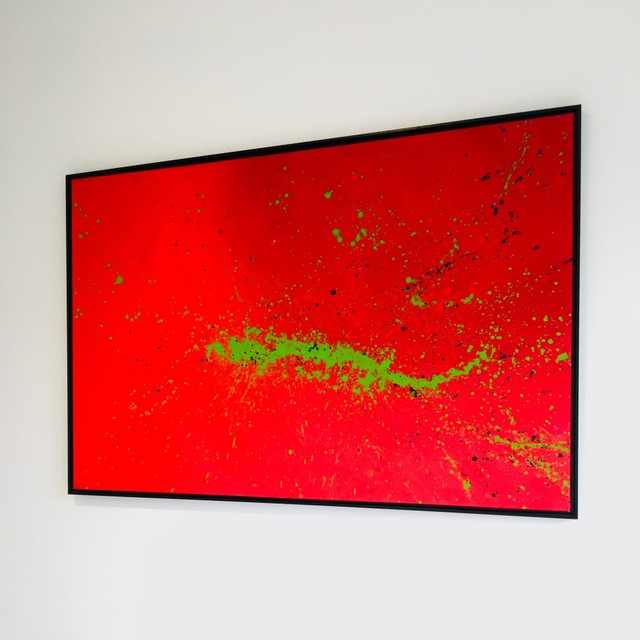 She also started taking career counseling. "My supervisor immediately made me drop my urge for perfection. She asked me what I wanted to do without looking at the financial side of things. I've always wanted to throw paint. For example, I came across a webinar by artist Carine Van Hee. She works a lot with colors."
Two years ago, Sigrid turned her garage into a studio. "I have been painting for two years and have already sold a few works. I also gave several workshops. I make abstract works where I start reds choosing the colors and paint what comes to my mind. I don't even think about anything while painting."
Fascinating world
Step by step as they build a career. "I want to show my works now. Painting is an exciting world in which I want to progress. That is why I am now eagerly looking forward to my first exhibition", Sigrid looks ahead.
She found a gallery with A-Spa in the Biekorfstraat 55 on the edge of the Park Spoor Noord of Antwerp. The expo is open on Thursday 18 November from 11 a.m. to 10 p.m. and from Friday 19 to Sunday 21 November from 11 a.m. to 8 p.m.