Antwerp
–
Vlaams Belang and a few tradespeople experienced an exodus of catering and shops on the Vlaamse and Waalsekaai due to the drastic works. Two values, furniture store Davini and kitchen store Project-Studio after 26 and 16 years. "I had this before, but the city doesn't care about us," says David Van Loo of Davini.
Our quays to the sharks. With this slogan, Vlaams Belang launched a new campaign on 't Zuid, together with a few tradespeople from the Vlaamse- and Waalsekaai. According to Kopstuk Filip Dewinter, Antwerp is completely wrong in the approach to realize the nuisance for the neighbourhood. "A minimum of understanding for the situation that the middle class find themselves in would be in order in the winter. "But instead, the city dismisses all expressed concerns. 'It will be beautiful when it's done', is the answer. That will be, if you survive as an entrepreneur, but it is they who are now in the misery."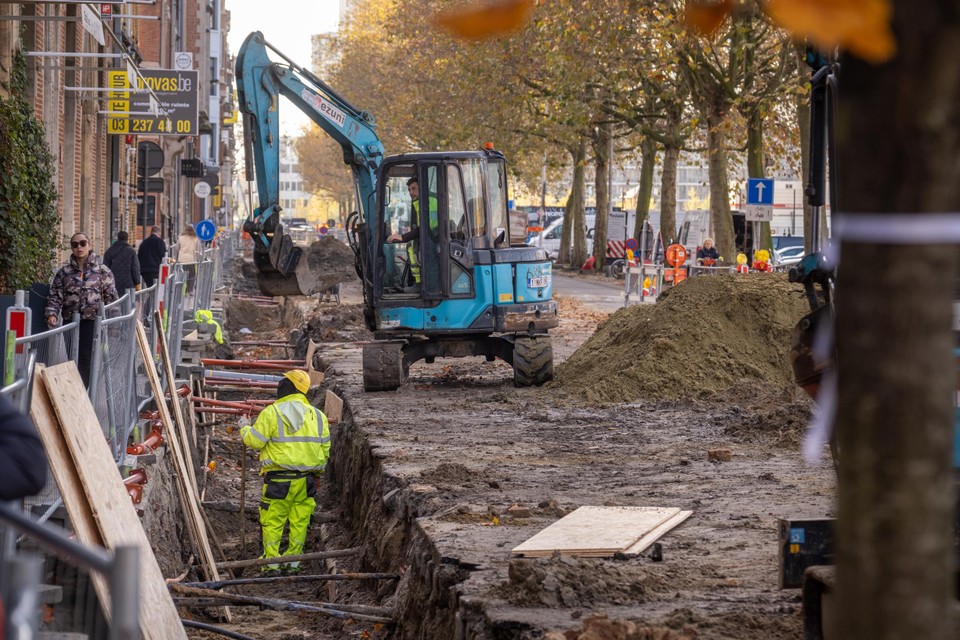 Dewinter himself comes up with a number of proposals. He argues for a phased removal of the terraces. "The works are also being carried out in phases and yet all catering operators have to tear down their (heated) terraces," he says. "They are missing out on a lot of income in an already very difficult period. But the circulation plan must also be revised in order to keep the neighborhood."
In addition, Dewinter is an advocate for the introduction of an urban nuisance premium for catering and retail trade, in proportion to the loss suffered.
The Vlaams Belang leader is supported by a number of tradesmen from the Vlaamse and Waalsekaai. David van Loo is one of them. He is the manager of furniture store Davina. After 26 years he has closed the doors in Antwerp and is looking for other places. "No customer has come to me," says Van Loo. "I have developed Koen Knowledge Ships of Mobility and Self-employed, ed.) for this purpose: 'Communicate with us, work in phases. Don't make the same mistakes as when rebuilding the Leien. But it's exactly what he does. This is a Slates 2 scenario. At one of the information meetings, knowledge literally said that if business goes bankrupt, it is a result of the free market that plays. That is absurd."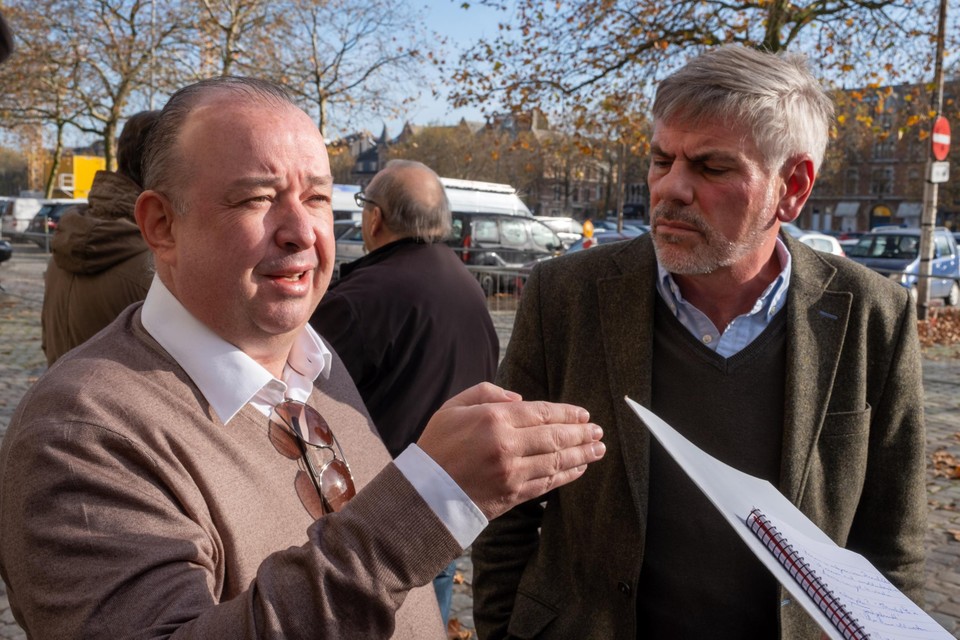 Jean-Pierre Van de Casteele, from kitchen store Project-Studio, is also leaving Antwerp. "I will put my property up for sale next year," he says. "I was born and raised in the city, but I can no longer hear or see Antwerp. It hurts to say that, but the works have been going on for years. They will also last for years and we are simply not taken into account. My customers stay away because we are no longer reachable."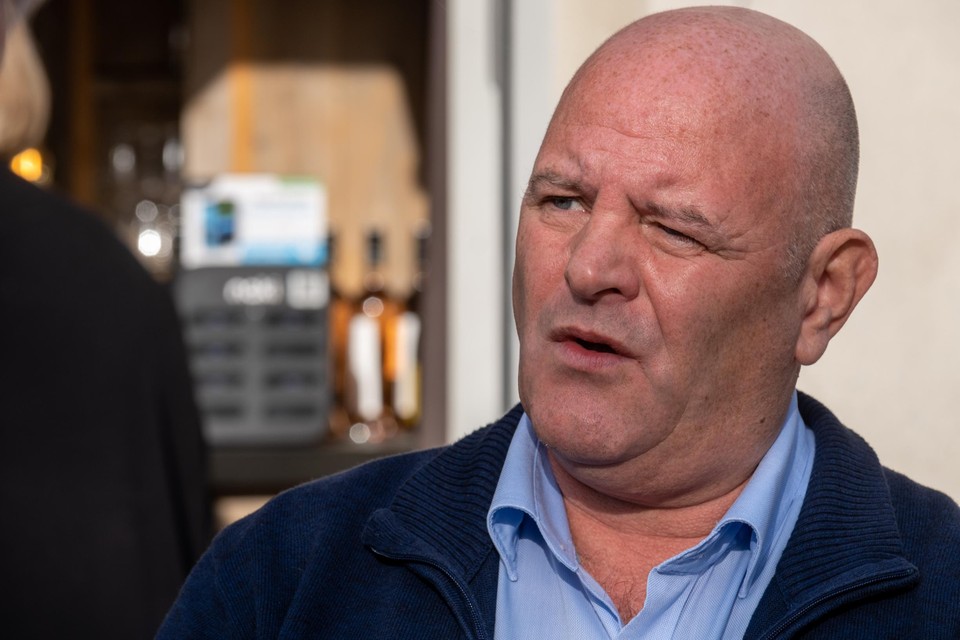 Ronald Timmermans of cafe Kaai 10 considered the attitude of the city a disgrace. "Two months ago I was obliged to tear down my heated terrace for the works," says Timmermans. "The works have only started today (Monday, ed.). Alé, they placed the yard closure on Friday. To get them back and then put them back this morning…
Alderman for Mobility and Self-employed, Koen Kennis (N-VA) will not respond.