Department head Kari-Elin Bolme Løfaldli is happy to say that the ski museum can borrow the entire prize collection from Sigurd Røen, which also includes Hilter's honorary award. The exhibition opens at the season opening on 19 June. Then you must also order if Sigurd Røen is launched. The author Thor Gotaas was in Rindal this weekend to collect the material for the book.
One of the biggest skiers from Rindal
Sigurd Røen (1909-1992) was the greatest skier from Rindal before the war, and one of the greatest skiers from Nordmøre throughout history.
During the German Winter Sports Week in Garmisch in 1937, Sigurd Røen was hailed by Adolf Hitler. He received Hitler's honorary award after becoming the best in combined, before the trip went on to the World Cup in Chamonix.
What one thinks to know about Hitler's honorary award is that five awards were made, four were awarded, and that these went to skiers from Romundstadbygda in Rindal. Sigurd Røen in 1937, and Torvald Heggem in 1938. This must be said to be very special, and it says a bit about how much the Rindalians excelled in skiing at that time.
In the WC in 1937, Sigurd Røen won gold in combined, and he went to the Norwegian team that won gold in the 4 x 10 km relay.
In the center of Rindal is a statue of Sigurd Røen. When the statue was unveiled in 1991, he was present himself, together with the ski kings Harald Grønningen and Magne Myrmo.
A booklet was not enough
Well, Rindal Ski Museum will publish a book about Sigurd Røen, and it was natural to ask Thor Gotaas if he could take the job. Gotaas has written many books on the history of skiing, and he is perceived as a living encyclopedia in the field. It may seem like he has most of the year numbers, competitions for places and name in his head, and also very complementary knowledge about each of the performers. He has gone in depth and found out most of what is to be found in information on various topics in connection with previous book releases.
Gotaas has been to Rindal several times before, both to collect material for previous books and to give lectures. He therefore thinks he can say that he already knows a good deal about ski history here, but now he is ready to know much more.
He says that he was first asked to write a booklet about Sigurd Røen, but he did not want to.
– This must be a book, he says.
Kari-Elin Bolme Løfaldli adds that they were modest when they first asked him about this assignment, but that they of course appreciate that it will be a book instead of a booklet.
– I said yes to this right away, says Gotaas, and continues:
– I know a little about the history, and I have talked to a good number of people who knew Sigurd Røen, because I have talked to old skiers for many years. The 30s is an interesting period, so this is interesting stuff, and it's fun to bring it out.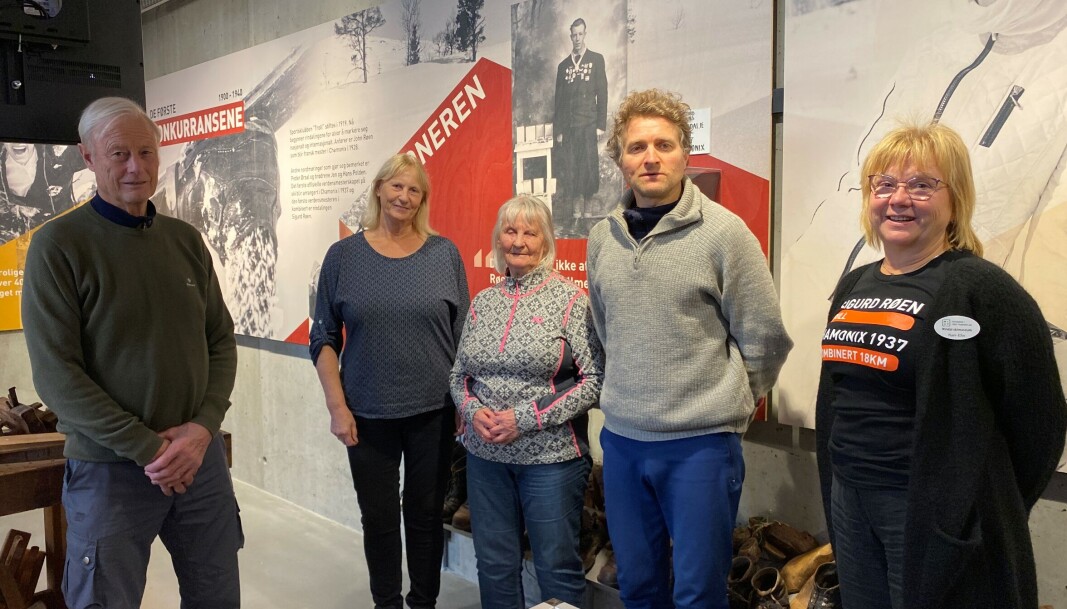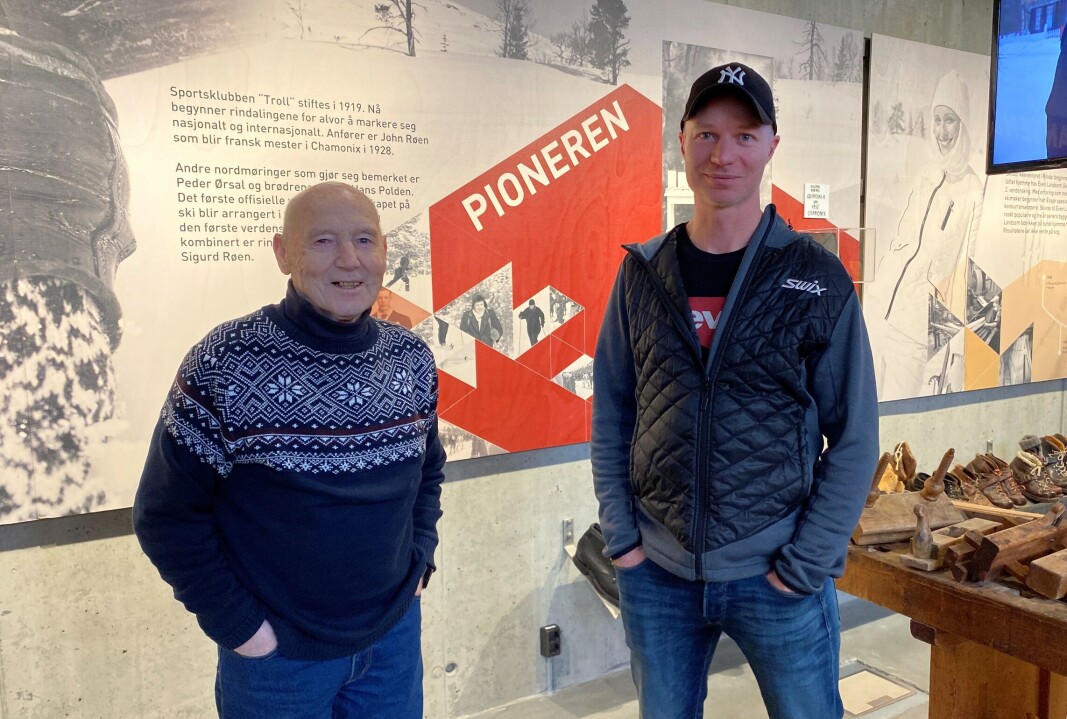 Did not have time to work as a teacher anymore
Thor Gotaas is an author and folklore researcher. He has written several books on Norwegian history, and especially on ski history. He says that he started as a writer in 1995. He has worked as an associate professor as well, but eventually it became so much work to write books that he became a full-time writer.
He has written a large number of books, according to himself there are 42 books, on some narrow topics, such as "På loffen: Landstrykere og vagabonde langs norske landeveier", "I adsjång og medgang: Fotballen i Brumunddal genom et århundre" og " Norske utdoer ", to name a few titles. There have also been many books about Norwegian skiing through the ages, such as "First on the trail: The history of cross-country skiing in Norway", "The skiers: The history of Norwegian skiing" and "Oddvar Brå. A skier's life". These are just a few examples.
Appreciate that people listen to podcasts
Thor Gotaas has been a guest on several podcasts, including with Kristoffer Schau. One of the themes is the work on the book about Oddvar Brå, an interesting story that is not just about cross-country skiing, but also history in general. This summer, Gotaas participated in a 24-hour podcast with Wolfgang Wee. There they deal one by one with Gotaas' books. It is both educational and entertaining to listen to.
Gotaas says that he greatly appreciates all the feedback he has received that people listen to the podcasts. It is especially young people who listen, and it is especially useful for those who do not read so much themselves to be able to learn about history in this way, he points out.
He himself finds it interesting to try to understand what life was like in earlier times, and have the opportunity to convey it further.
Better order than in the National Archives
This weekend he came to Rindal to gather as much information as possible about Sigurd Røen. On Monday, the family and other informants gathered for a "workshop" at Rindal Ski Museum, to share what they know. Of particular interest was Maria Røen's systematic collection of old photos and newspaper clippings. Here was a lot of information and many old memories, and many that can be used in the book.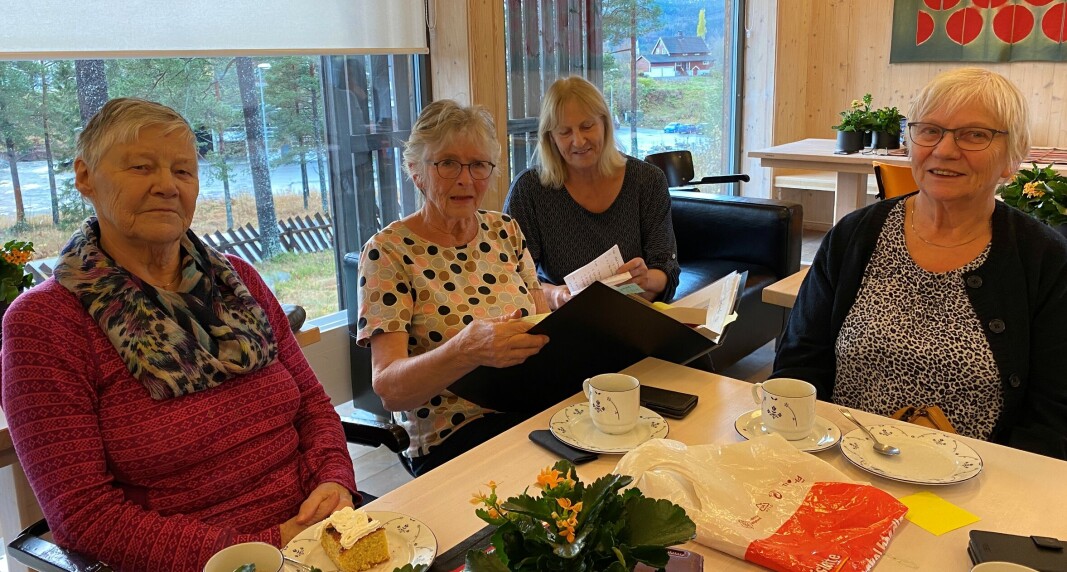 Thor Gotaas says that Sigurd Røen came before many of the other famous skiers from Rindal, and before the Landsem story, which started in 1946. The book about Landsem skiing has recently been published, and the book about Sigurd Røen can fill the time before that, with local history from before the war, pretty much, he says. But the book should probably be rounded off with a bit of modern history as well.
– So I have a plan and I have started writing. I wrote four pages early today. The content of the book will be local history, family history, and both national and somewhat international ski history, he says.
He emphasizes that he has received good help from all the informants he has met here in Rindal, and more material than he had expected, both orally and in writing. He praises Maria Røen's private archive, and says that there is even better order at the national archives.
Here he has, among other things, found documentation that Sigurd Røen's father had shares in an orange farm in Africa. He thinks that is special. Letters from Africa were in English, so someone must have been able to decipher it. The family today knows little about this story. Molly Kristine, Sigmund and Randi Synnøve have not been told that much, at least not by the father himself. He was not the type to want to highlight himself, so he did not brag about his achievements on the ski slope and in the ski jump. But the family has taken care of newspaper clippings and a lot of information from the 1930s, and not least the prize collection.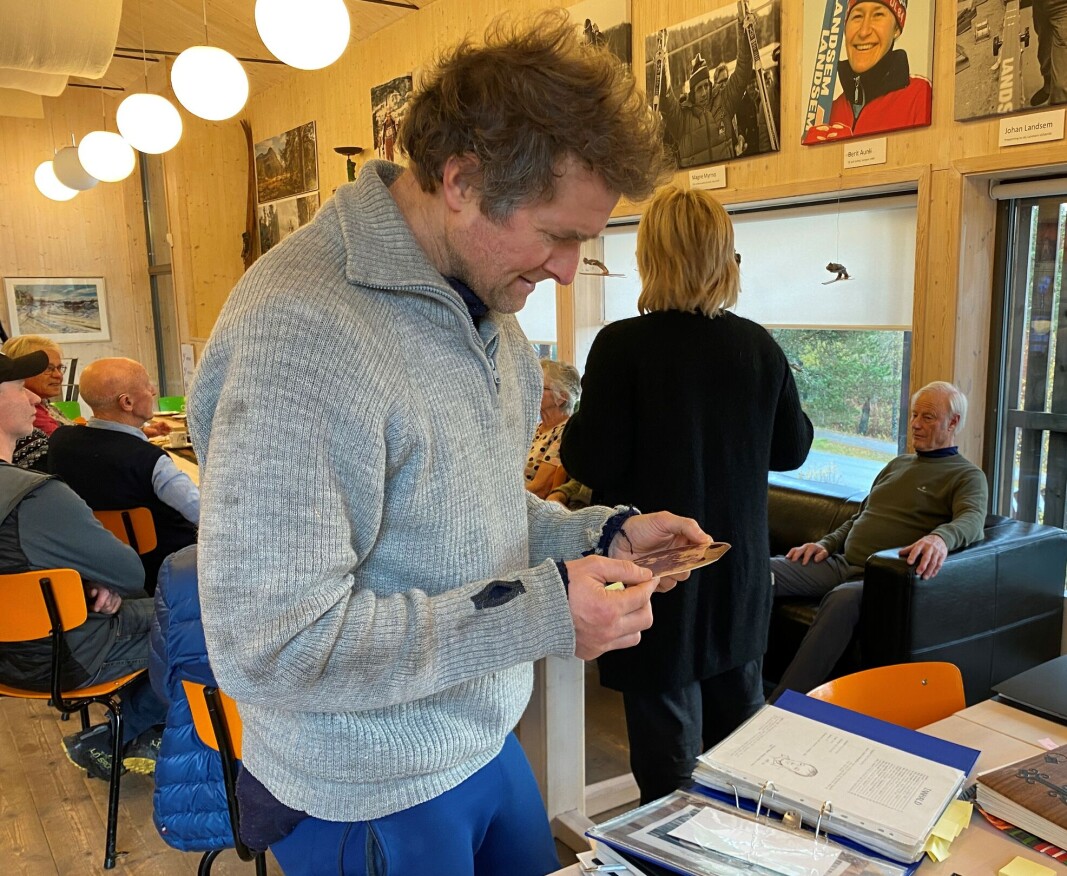 Was away for several weeks to participate in races
Tor Gotaas says that he has previously written a book about Annar Ryen from Dalsbygda. Annar Ryen was part of the relay team in Chamonix in 1937 together with Sigrid Røen, when they became world champions. That book says, among other things, about the World Cup relay in Chamonix.
Today, it is difficult to imagine how difficult it must have been to go skiing in those days. The skiers from Rindal had to carry all the luggage they needed on the trip, which sometimes also included a pair of ski jumps, for those who had to participate in combined. They skied 3-4 miles to Svorkmo, where they could move on. From Orkanger, the journey continued by boat. When they participated in international races, they were gone for several weeks.
The first ski run where Sigurd Røen was registered was in 1924, says Gotaas. It was a local jumping race, because as a 15-year-old he was not yet allowed to participate in cross-country skiing. The result lists from the same race state that the older brother John won the cross-country competition.
Sigurd Røen was both a combined and cross-country skier. He went to his last ski race in 1954. At that time he was 45 years old. He has been a touring runner in recent years.
Gotaas says that a large part of old newspapers have been digitized and searched at the National Library. He has already found old result lists and other material about Sigurd Røen there.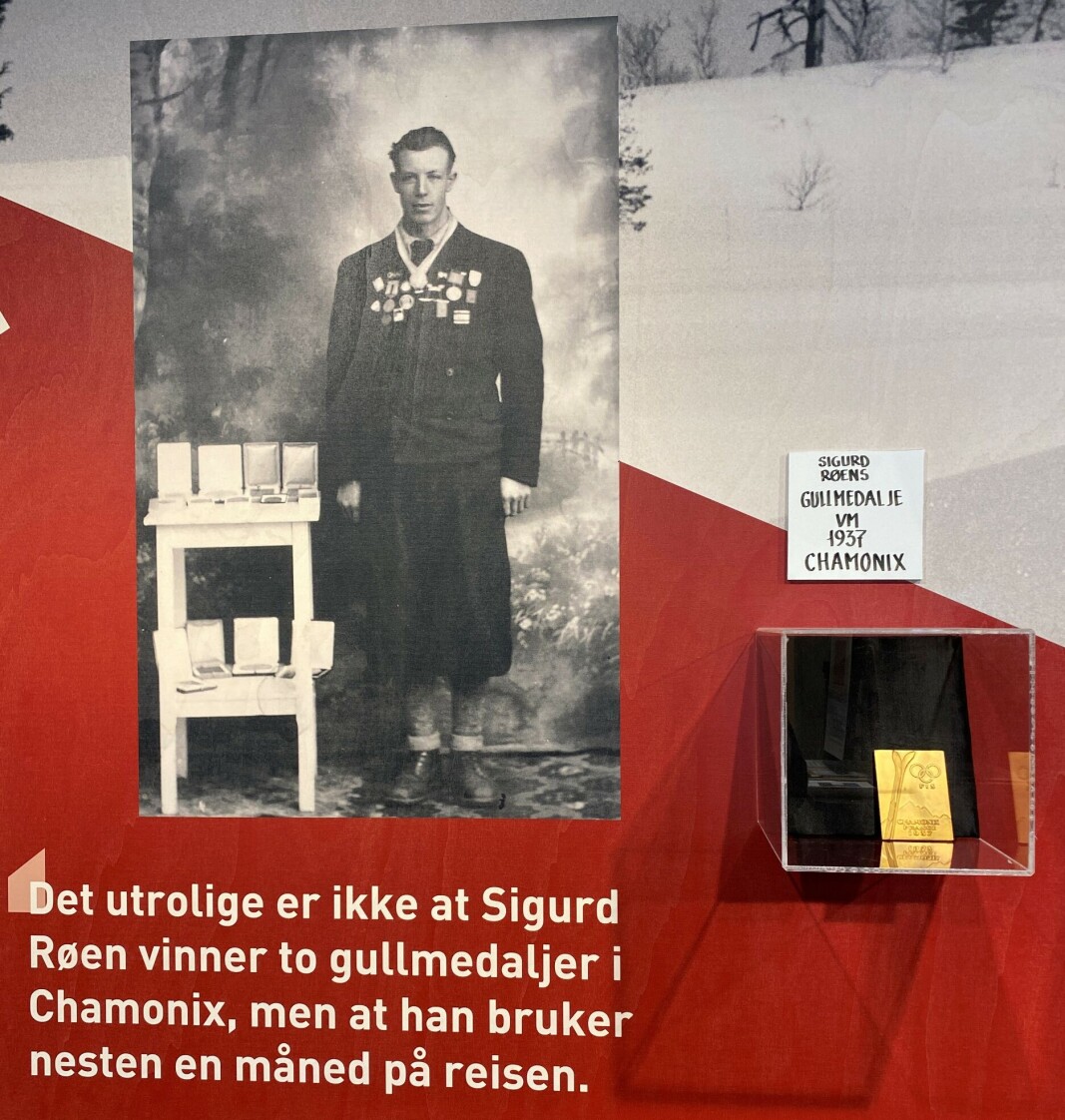 Nice to preserve the story
The family thinks it is good that the story is now preserved for posterity. They find it interesting to gather the threads, as they have done these days with others who know a lot about history.
Molly Kristine, who is the oldest of the siblings, remembers coming home from cross-country skiing with prizes. But there was never any commotion around it at the time, she says.
Eventually there were many trophies and spoons in the prize cupboard, and everything was in real silver.
Will gladly accept more material for the book
Kari-Elin Bolme Løfaldli must produce as much current material as possible for the book and for the upcoming museums. So if there are more who have something they want to share, then she is very happy about it. Then just contact her at the ski museum.
New museum educator
The Ski Museum is also planning a dissemination activity and school dissemination in 2022, where Sigurd Røen will be the theme. Then the school students will find out why there is a statue of him in the center of Rindal, and much more about this.
Responsible for the dissemination is Berit Kvam, who started in the position as museum educator for Orkla Industrimuseum at Løkken and Rindal ski museum on 1 August this year.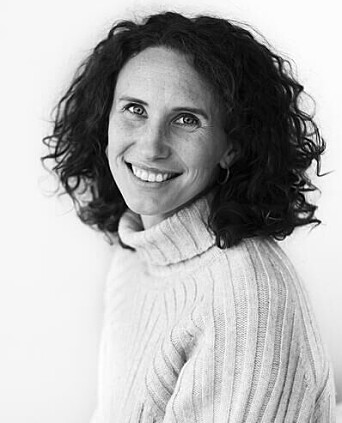 Berit Kvam grew up in Meldal, and has moved back after many years in Denmark. She is a trained teacher with a master's degree in Material Culture Didactics from Aarhus University in Denmark, and has worked both as a teacher and as a museum educator in Copenhagen.
Looking forward to a new year without corona restrictions
Kari-Elin Bolme Løfaldli tells the museums work after four F's. It is Research, Management, Dissemination and Renewal. For the coming season, the research will be done with the book about Sigurd Røen. Management will be said of all the objects associated with ski history, and especially Sigurd Røen. Dissemination will be to make arrangements for everything from kindergarten and school to adults, with Sigurd Røen as the theme throughout the year. Renewal will be an exhibition that will open on 19 June. Then Thor Gotaas will return to give a lecture and launch the new book.
– We are very much looking forward to a new year without corona restrictions, although the ski museum has been well visited even in the corona era. Well, it has opened up, there are more buses, friends' associations have returned, the potatoes have been picked up and the staur shelter is being finished, says Kari-Elin Bolme Løfaldli.
Before Christmas, it will be the traditional Santa's Day at the ski museum, and it will be a Christmas workshop with an open Christmas shop, so that it will be possible to buy Christmas presents, such as Rindal's silver, mittens and books. It will be open Christmas shop some days in December.
And finally:
Here you can hear the podcast "Trollheimspodden" with Magne Løset, which tells about Romundstadbygda, and several of the historical skiers are mentioned.