In the interview we ask, among other things:
How Moira Stewart trains.
How runners solve shoes.
Has it ever been in the game for Moira Stewart to represent Great Britain.
When did you start running?
That was fourteen years ago, basically with my mother in a circle. Parents are also runners and mom has a running ring for children. These were my training beginnings.
You didn't start again that soon.
Because my parents never forced me to run. It's always been my decision, but I think I just started running for endurance disciplines. When children start earlier, they end sooner. In addition, endurance disciplines peak at around thirty years, some even later, so I timed the start very well.
So you think your parents did well not to force you to do anything?
Exactly. Just not to be an overtrained and overmotivated little child.
But in the end, they are happy at home that you started and now you are an elite Czech runner, right?
I think so. Not to mention when I follow in their footsteps.
You started at shorter distances and now run marathons, is this an ideal scenario for endurance runners?
I think it's basically the best formula, because perseverance can still be built, but speed just can't.
Read also
How to dress for jogging in the winter? Imagine it's 10 degrees more outside
Did you set a goal at the very beginning that you would like to run at the top?
I did my best for it from the beginning and I always wanted it. Over time, this has come true for me and I am still improving steadily. Just make your childhood dream come true.
In mid-October, you only ran the third racing half marathon and you immediately ran the best Czech time. How to train for it?
I train a combination of speed and longer endurance sections. I use the fartlek method a lot, which is, say, a twenty-kilometer run, during which I change the speed. It can be divided so that, for example, I run fast for two kilometers and then I trot one kilometer, and it keeps happening. Or it is possible to divide it into time periods, with the proviso that, for example, I run briskly for a minute and a half and then I trot. This suits me best.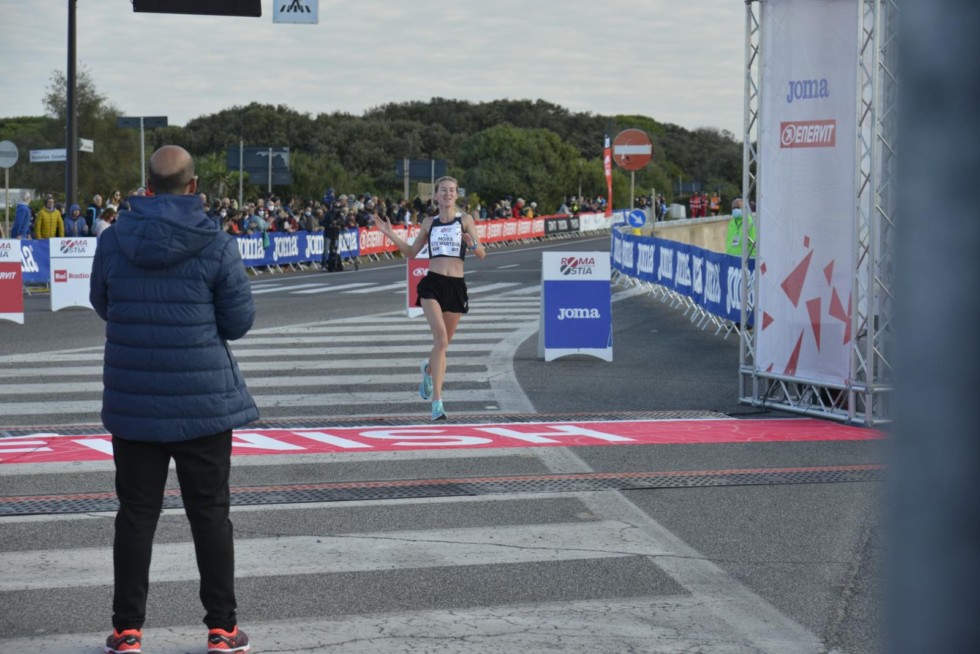 Can it be said that it is such a universal training?
No, everyone has their own training plan. For example, my coach writes plans for twenty people and he can't write the same instructions to everyone. The coach definitely has a crazy job with that, because everyone has a different focus and needs something a little different.
In addition to the fastest half marathon, this year you also ran the best Czech time in history at the Běchovice – Prague race. AGAINST podcast of Czech Athletics You said before that you don't know how your form is. Do you prefer when you are not under pressure?
Rather, I feel if I have trained or not. I was before the Běchovice – Prague race
This article is exclusive content for subscribers of Diary N.