06/06/2020 ––– events ––– Ondřej Krynek
Renowned British street art artist Banksy does not hold his own exhibitions. His work is free, mostly focused on street graffiti with occasional sale of prints. It is even more surprising that on Saturday, the artist's unauthorized exhibition The World of Banksy opens in the Mánes Gallery in Prague, which will offer over 60 of his works by September 27.
Banksy has been touring the world for thirty years, decorating walls with imaginative graffiti. Streetart took on a whole new dimension in his presentation and shoved ordinary scribbles into his pocket. Thanks to its processing, themes and locations, it has become world-famous, admired, sought-after and, unfortunately, copied. Banksy doesn't just focus on graffiti on the streets, but the world is surprised by various fads such as the hotel in Bethlehem, the ride of stuffed animals around the USA, the destruction of his work right after the auction or the cheap sale of his small prints.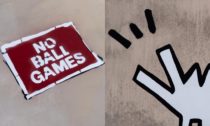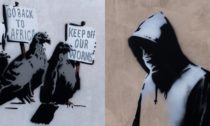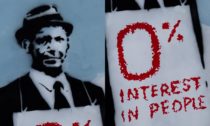 His prints are the main theme of the traveling exhibition The World of Banksy, which Banksy himself did not prepare or authorize. The exhibition offers two parts. In the first you will find improvised city walls with his 30 famous works, which Banksy did not paint, but according to him other artists. The visitor is thus to be drawn into the world of legends, whose prints are sold for astronomical sums. The second part is more than 60 of the most famous printed versions from private collections (editor's note: the organizer of the exhibition does not guarantee the authenticity of these works).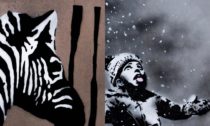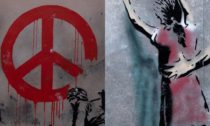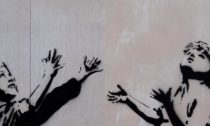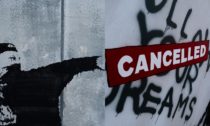 Until September 27, it is possible to view a basically comprehensive summary of Banksy's work, although admittedly unauthorized by the organizer. Interestingly, Banksy on his site huge works on his fake exhibitions and does not hesitate, for example, the gallery to spray-painted a warning sign that these are counterfeits. Admission to the exhibition is 340 Czech crowns.
Read more articles on the topic of Banksy
Photo and source: Banksy's world
Author of the article
Ondřej Krynek is an admirer of imaginative design, creative concepts, modern architecture, pleasant interiors, innovative technologies, new media, usable web design, extravagant fashion, expressive art, good music and other branches of culture.