Like every beginning of the week, we look back on the AS Saint-Étienne training weekend. This Saturday and Sunday, the reserve (National 3), the U17 Nationals as well as the U19 Nationals were on deck.
N3: The players of Razik Nedder were the first to play this Saturday afternoon against the Lyon-La Duchère reserve. After a first half-hour of high standing where the Greens had to open the score, it was finally the visitors after half-time who took advantage of their strong moment to lead the score. Nevertheless, the young Saint-Etienne team has resources and manages to call back at the end of the match thanks to the realization ofEdmilson Correia. In the standings, the Greens remain on the podium.
U17N: The players of Patrick Moreau were the only ones to travel this weekend, to the side of the Principality for a capital match against Monaco, leader before the meeting opposing them to their runner-up from Saint-Etienne. With goals from N'Guessan, Hornech, Mimoun and a double ofAshur, the Greens beat Monaco by winning five goals to one! The Stéphanois smoke at the same time the head of their group.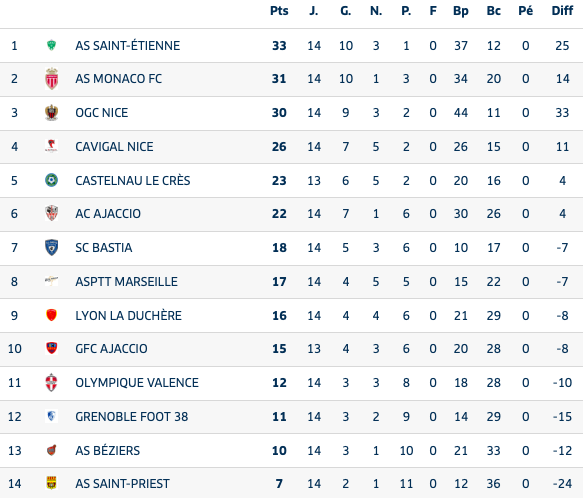 U19N : The players of Jean Luc Dogon received the last of their Blagnac hen at L'Etrat. Here again, the young people of Saint-Etienne have not done in the lace by imposing themselves five goals to one thanks to the achievements of Benramdane, Mfukumoko, Bouderbane and a double of Gechi. In the standings, this victory allows the Greens to recover well before the winter break.