Xiaomi's 12T series already has official arrival data in Portugal. During an international event that is taking place in Berlin, and where the PCGuide present, the Chinese brand confirmed that it's pre-orders start on October 5th.
The Xiaomi 12T and 12T Pro initially, then to be delivered to the first customers on October 13th. Anyone who makes a reservation online (or in participating stores) until October 12, receives a tablet or a Redmi watch.
In the case of the top of the range 12T Pro (12 GB + 256 GB), which will cost 849.99 euros, the brand offers a 128 GB Redmi Pad; the base model, the 12T (8GB + 256GB), costs 649.99 euros and comes with a Redmi Watch 2 Lite. Both can only be purchased in black and blue, as gray may not be available.
8K video recording on Xiaomi 12T Pro
Xiaomi 12T Pro has a 210 MP triple camera system (200 MP wide-angle, 8 MP ultra-wide and 2 MP macro), aided by AI; here, there is a «in-sensor zoom technology that allows you to zoom 2x optimizing the capabilities of the large sensor of 1/1.22″ to take perfect portraits», guarantees Xiaomi. The front camera has 20 MP.
This smartphone, which is also capable of recording new 8K videos, features Xiaomi ProCut and Ultra Burst tools that allow you to «crop images and detail different focuses of the same photograph».
In the most technical characteristics, the Xiaomi 12T Pro brings a Snapdragon 8+ Gen1 (4nm) and an Adreno 730 GPU. According to the brand, this configuration «significantly improves» the CPU and GPU performance, when compared to the Snapdragon 8 Gen 1: more «16.7 and 11%», respectively). Another point that benefits is energy consumption, here reduced by «33 and 30%»
120W fast charging on both 12Ts
The 12T will be a little more restrained: the processor is a MediaTek Dimension 8100 Ultra (5 nm) which, even so, has a «performance and energy efficiency of up to 30% compared to its predecessor», guarantees Xiaomi. In the field of photography, this model has a triple 118 MP system (108 MP wide-angle, 8 MP ultra-wide and 2 MP macro).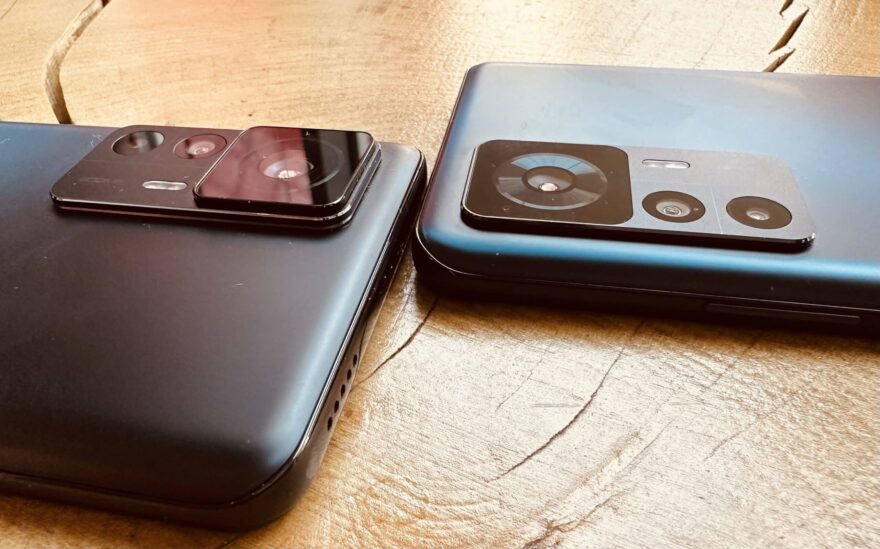 In the common features of both smartphones, we have a 5000 mAh fast charging battery with 120 W fast charging, in-display fingerprint reader and a 6.67-inch 120 Hz AMOLED display. Can see here a more complete comparison between the two smartphones.