CorMez interviews the critic and essayist Filippo La Porta: "They should buy themselves a pair of glasses and refocus on the things around them."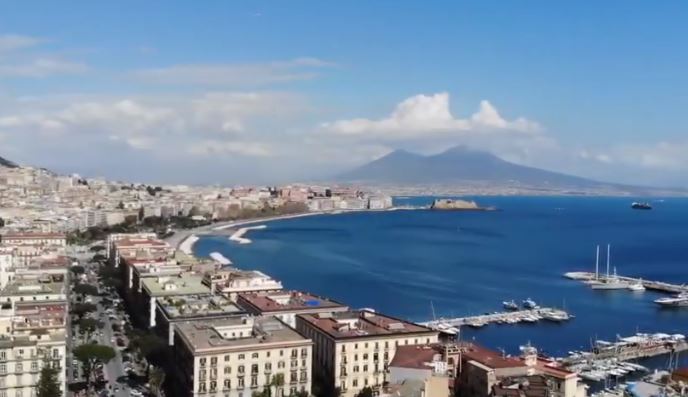 The Corriere del Mezzogiorno interviews the critic and essayist Filippo La Porta, curator of the volume "The eyes of Naples", an anthology presented yesterday as part of the Campania books festival. In the book he talks about the Neapolitan identity, which is weakly conditioned by stereotypes. He explains the concept to the Campania newspaper. It is as if the Neapolitans were looking at each other through the cliché screen. Naples has a prepackaged, exportable identity, it becomes almost reassuring. As if it were displayed in airports, for sale next to Cuban rum or the typical Peruvian blanket. Neapolitans should rather tell about buying a pair of glasses and refocusing reality, like the protagonist of the famous Ortese.
These are the words of La Porta to the Corriere del Mezzogiorno.
«It is a ready-made, exportable identity, a colorful and reassuring cliché, available in the shopping malls of the airports: next to the authentic Cuban rum, the typical Peruvian blanket, the doc Middle Eastern hummus here is also the Neapolitan style! One hypothesis is that this cliché serves precisely to fill a void of conscious identity. I wonder: do the Neapolitans know who they are? Or instead they look at themselves through that screen
cliche? For example: since they are Neapolitans, then they "must" be nice, as La Capria observed … Just as it happens that a second generation Italian, of Somali origin, writes in a novel that since she knows she is African then she "must" feel more nature in the park of his city. We are what we are expected to be. We all inhabit the imaginary more than reality. The Neapolitans have a prepackaged, unreflective, not sufficiently elaborate identity, made up of jokes, proverbs, repeated sketches, urban legends….
Like the protagonist of Ortese's famous story, she should buy herself a pair of glasses and refocus on the things around ».
Napolista
ilnapolista © reserved reproduction