Turkish-made unmanned aerial vehicles are pioneers in the defense industry, said László Palkovics of the Turkish State For Anadolu News Agency in his interview. On Monday, the Minister of Technology and Industry visited Ankara on a working visit and, among other things, discussed military industry cooperation with the Turkish Minister of Industry and Technology, Mustafa Varank.
László Palkovics, in an interview that has not been published in the Hungarian press so far, stated that there could be potential cooperation in the field of the defense industry in connection with Turkish military drones. According to him, they are Bayraktar type drones manufactured by the Baykar company
they are more affordable to rivals and have the right technology.
He also spoke about the fact that the Hungarian government is not only thinking about buying a specific product, but also prioritizes the issue of its production in Hungary.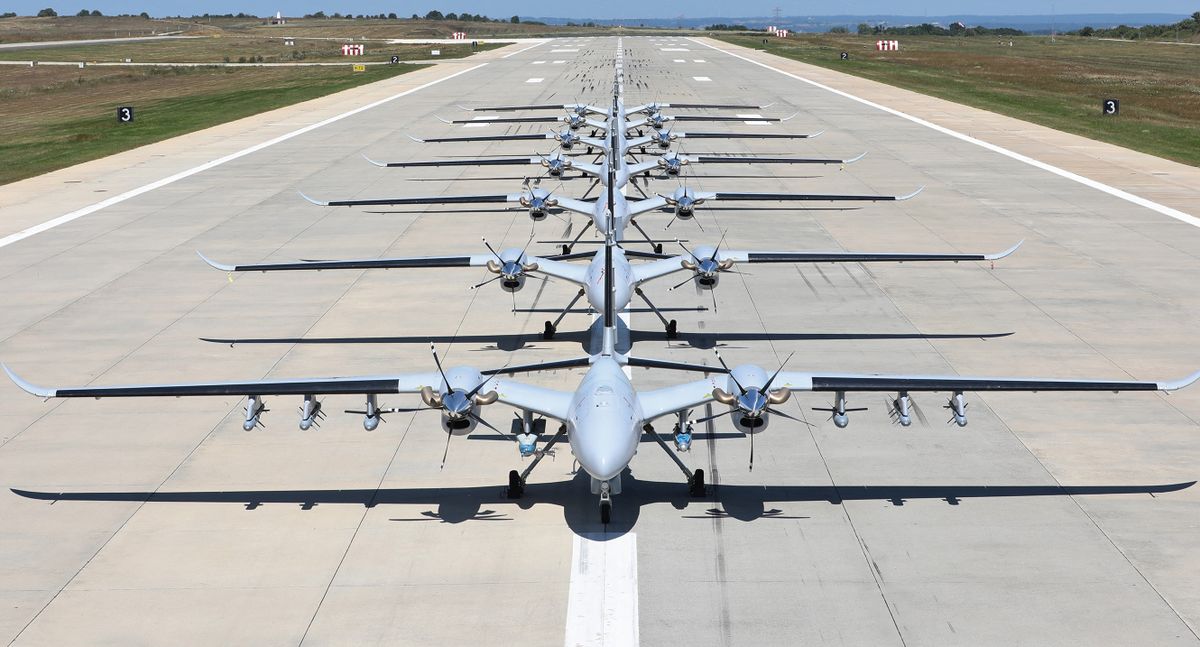 He just says that the Ministry of National Defense is responsible for deciding on possible procurement in Hungary. However, he pointed out that the Zala Zone vehicle industry test center in Zalaegerszeg is an excellent opportunity for Turkish companies to cooperate. "Joint research and development projects, joint production, and joint scientific research can bring mutual benefits to both Hungary and Turkey," he noted.
Production of Gidrán combat vehicles can begin in Kaposvár
According to László Palkovics, the Russo-Ukrainian war made clear the insufficiency of Europe's, especially Germany's, defense industrial capacity. However, the situation is changing, and capacity development plays an important role in this.
In this regard, he mentioned that Hungary purchases defense industry from a Turkish company that is at the forefront of the production of armored vehicles.
According to the agreement, the company will also start the production of vehicles in Hungary in the near future. In the first phase, the company will carry out assembly, and in the second phase, full-scale production in Hungary. The minister was probably referring to the Gidrán-type combat vehicles manufactured in Turkey, and then forty pieces will be assembled in Kaposvár with radio technical and electronic equipment. Later, parts for another hundred copies will be produced locally.
Solar energy production capacity before it explodes, a new chapter may open in wind energy
The Minister of Industry spoke at length about energy issues. In his opinion, Turkish products are effective in transforming Hungary's energy consumption. He explained that Europe's energy system is currently focused on natural gas: the price of electricity is determined on the basis of natural gas-based systems, but this must be changed. in connection with this, he made several important announcements.
According to the energy transformation plan, Hungary is making an alternative transition to renewable energy sources. Within this framework, the capacity of solar energy production would be increased from 3 gigawatts to 8 gigawatts by the end of 2023, and this can be increased to 20-24 gigawatts if the necessary equipment is manufactured in Hungary. Hungary also plans to exploit other alternative energy sources, such as biogas, biomethane and biomass. He said that
with investments in geothermal and wind energy, a total of 16 billion euros worth of investment can be created in the next 10 years.
In addition to all this, hydrogen is also an important source of energy, and its possible future use requires cooperation at the European level.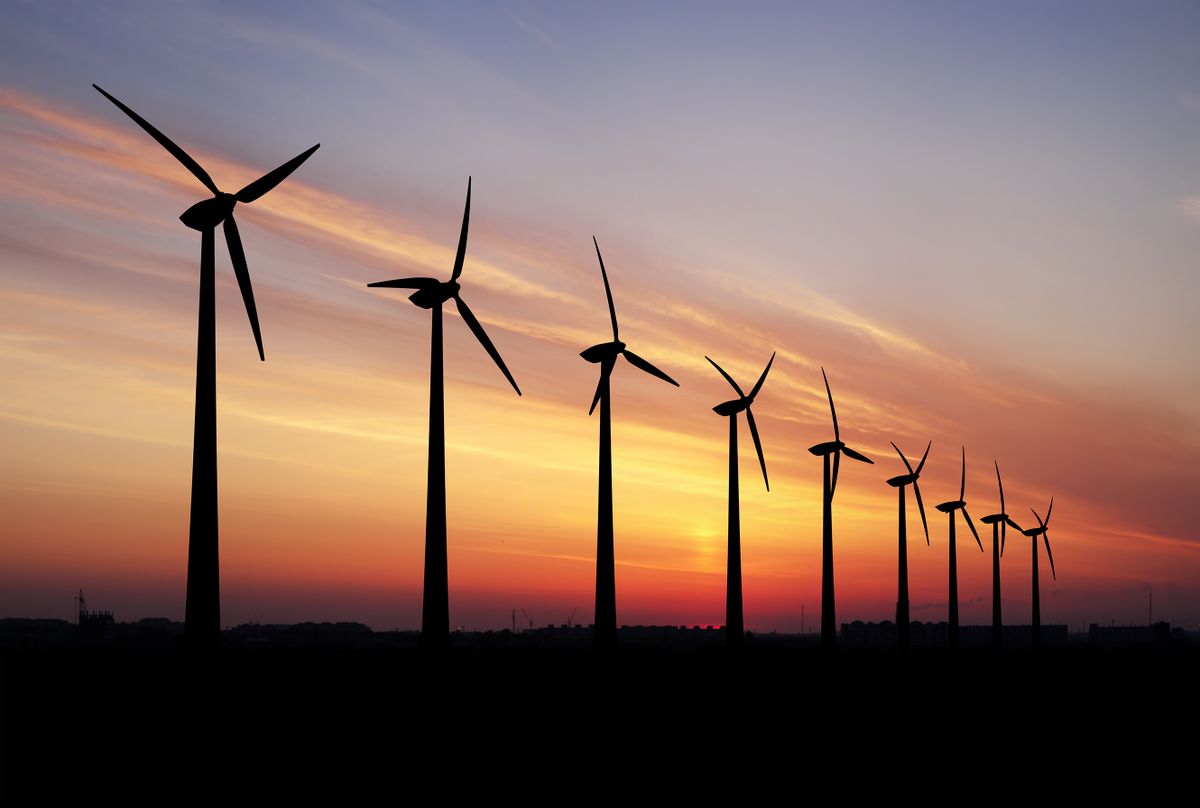 The mention of wind energy among alternatives at the government level is unexpected. According to a 2016 government decree, it is not possible to install a wind farm within a protective distance of 12 kilometers from a residential area. This stipulation means that essentially there is no point in Hungary where it is possible to set up a wind farm. Whether there will be a change in this is not yet known, in any case, if at some point, wind energy can rise from its dust here.
Instead of Ukraine, Chinese goods can arrive in Europe via Turkey and Hungary
In the interview, László Palkovics also shared important information about the future of railway trade. An agreement was reached between Hungary, Turkey, Serbia and Bulgaria: the aim of the parties is to obtain a larger share of the rail freight traffic between China and Europe. As a result of the Russian-Ukrainian war, Ukrainian transit was impossible for the foreseeable future, so the China-Europe rail trade route may go through Turkey in the future.
For this, a railway line was built under the Bosphorus strait, which can lead to Hungary, the "heart of Europe", via Bulgaria and Serbia.
The head of the ministry drew attention to the fact that since freight trains from China cannot use the railway lines in Russia and the Rhine, the value of Central Asian countries has greatly increased. Among other things, the members of the Organization of Turkish States (TÁSZ) can play a key role in solving the European energy crisis, since the fixed-track corridor leading through the Turkish states must also be used for energy transport.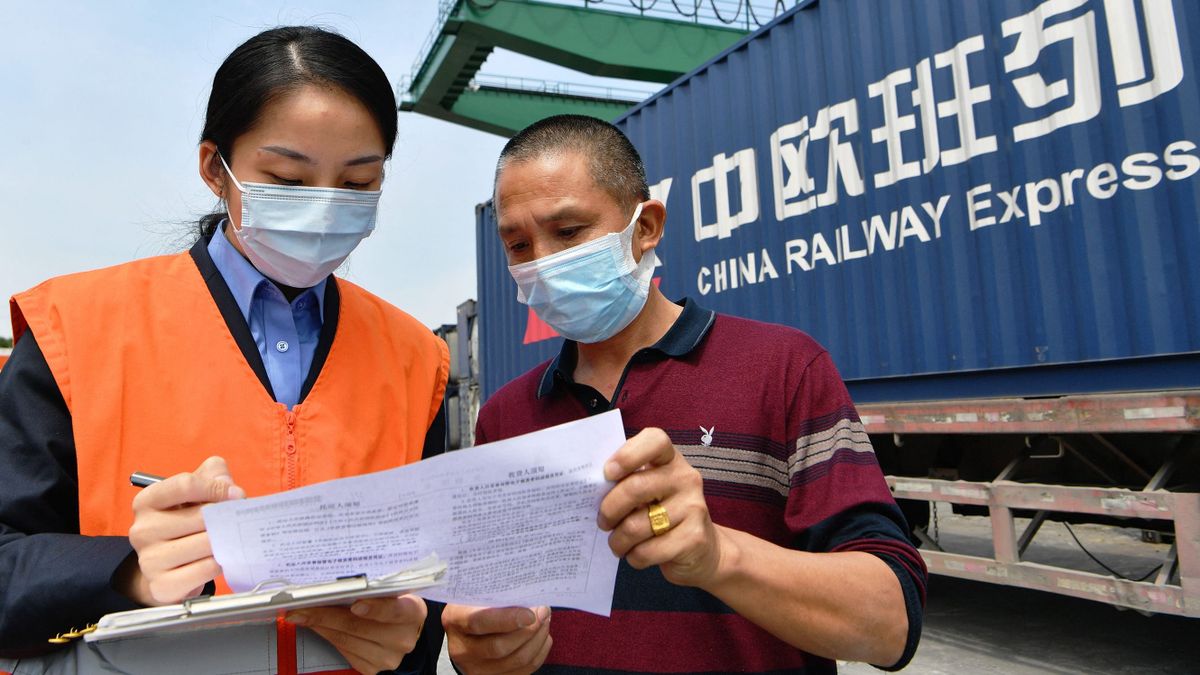 Currently, 20 percent of freight transported to Europe is carried out by rail, and the EU countries would increase this ratio to 50 percent. To achieve this goal, it is necessary to strengthen the domestic and neighboring states' railway network. László Palkovics said that the Hungarian, Turkish, Bulgarian and Serbian parties have already taken important steps in this regard.