Lyon international center Pierre-Louis Barassi will go to Stade Toulousain next season. He joins an armada of arrivals including Melvyn Jaminet, Ange Capuozzo and Arthur Retière. At the Rhone club for six years, "Pilou" returned to the reasons for his choice of departure to Toulouse. He who can play for the Top 14 title with Lyon at the end of the season. "This is my sixth season at Lyon, where I played my first professional matches and to whom I will always be indebted.he explains to Midi Olympique. But no matter how much we constantly question ourselves, and do everything to get out of our comfort zone on a daily basis, the best way to do it is still to put ourselves in danger by changing our environment.".
RUGBY. Top 14. The final stages: mission impossible for the LOU?
The choice to be closer to his designated family in Narbonne also weighed in the choice of the current Lyonnais. But also the approach of the World Cup in France, where Barassi wishes to change status and claim the group of Blues to participate.
It is true that Toulouse is one of its historic clubs, which leaves no one indifferent. You can always refuse, of course, but hey… I took the time to think, I weighed the pros and cons, but in the end, what won out was above all this need to change. air at this point in my career.
Alongside the hinge of the XV of France, and in competition with Pita Ahki, Sofiane Guitoune, Chocobarres or Tauzin, Pierre-Louis Barassi will indeed have progressed. But will it be enough against the Grand Slam winning center pair Danty-Fickou?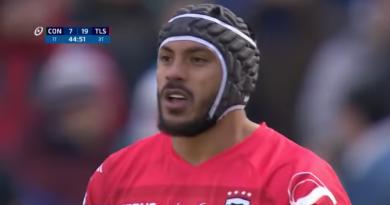 TOULOUSE. In 2 games against Ulster, Pita showed he was the king of Ahki