1. Between Two Worlds, by Ivan Turgenev at the Contemporary Theater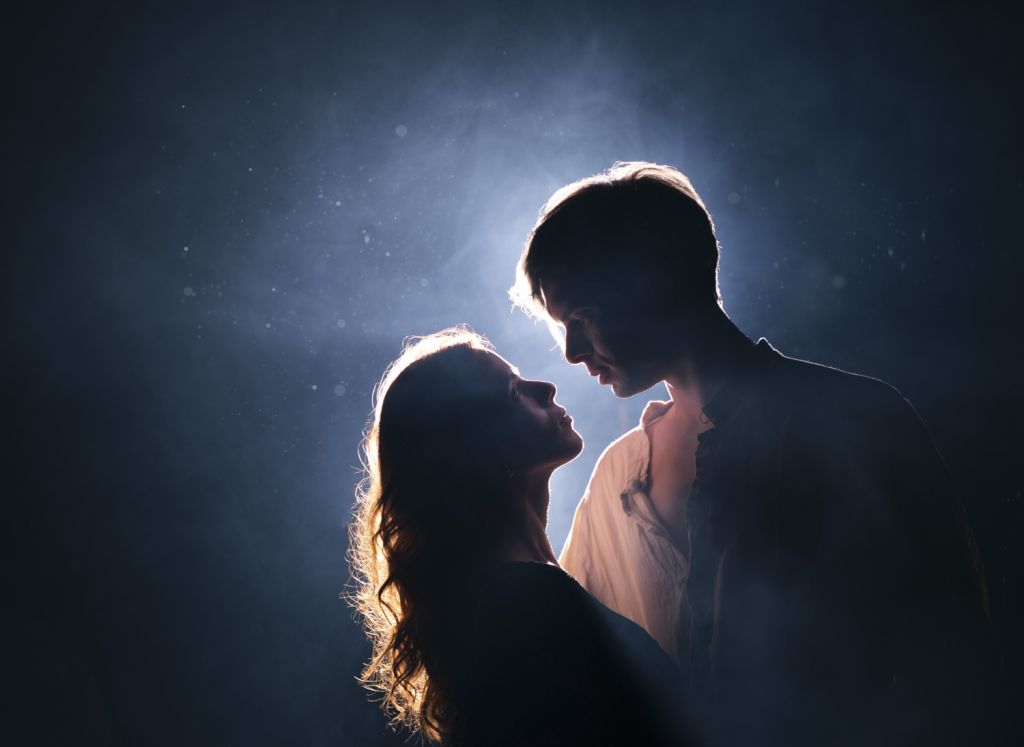 His latest and most famous novel Ivan Turgenev ("Clara Milic") with the title Between two worldsis played at Contemporary Theater directed by Konstantinas Nikolaidis. A love and metaphysical story based on a true event, as recorded in a unique way by the Russian classic writer. Love overwhelms the two young heroes, coming like a siphon that nullifies the physical constants of the earthly world, revealing to them the essence of human life and existence. Performances: Every Monday and Tuesday at 21.15. Tickets: 16 € Zone A / 14 € Zone B / 12 € Zone C. Children / Student / Student: 10 €. Pre-sale: ticketmaster.gr . Contemporary Theater, 45 Evmolpidon, Gazi (Next to the metro Kerameikos) | Tel. 210 3464380
2. The Doctor of Honor, directed by Thomas Moschopoulos at the Porta Theater
"The Doctor of His Honor"one of the masterpieces of the great playwright of the golden age in Spain, his Pedro Calderon de la Barca is played at Porta theaterdirected by Thomas Moschopoulos. A dark and at the same time poetic story, which alternates the dynamic plot with philosophical tones and the erotic thriller with sardonic humor. A love triangle involved in risky attempts to control a deplorable situation. Performances:: Friday & Saturday at 21.00, Sunday at 19.00. Tickets: € 18 Friday, € 20 Saturday & Sunday, € 12 student, € 10 unemployed, disabled. Pre-sale: viva.gr. Porta Theater, 59 Mesogeion Ave., Athens. Telephone: 21 0771 1333.
3. "Betrayal" by Harold Pinder directed by Emilios Cheilakis at the Britannia Theater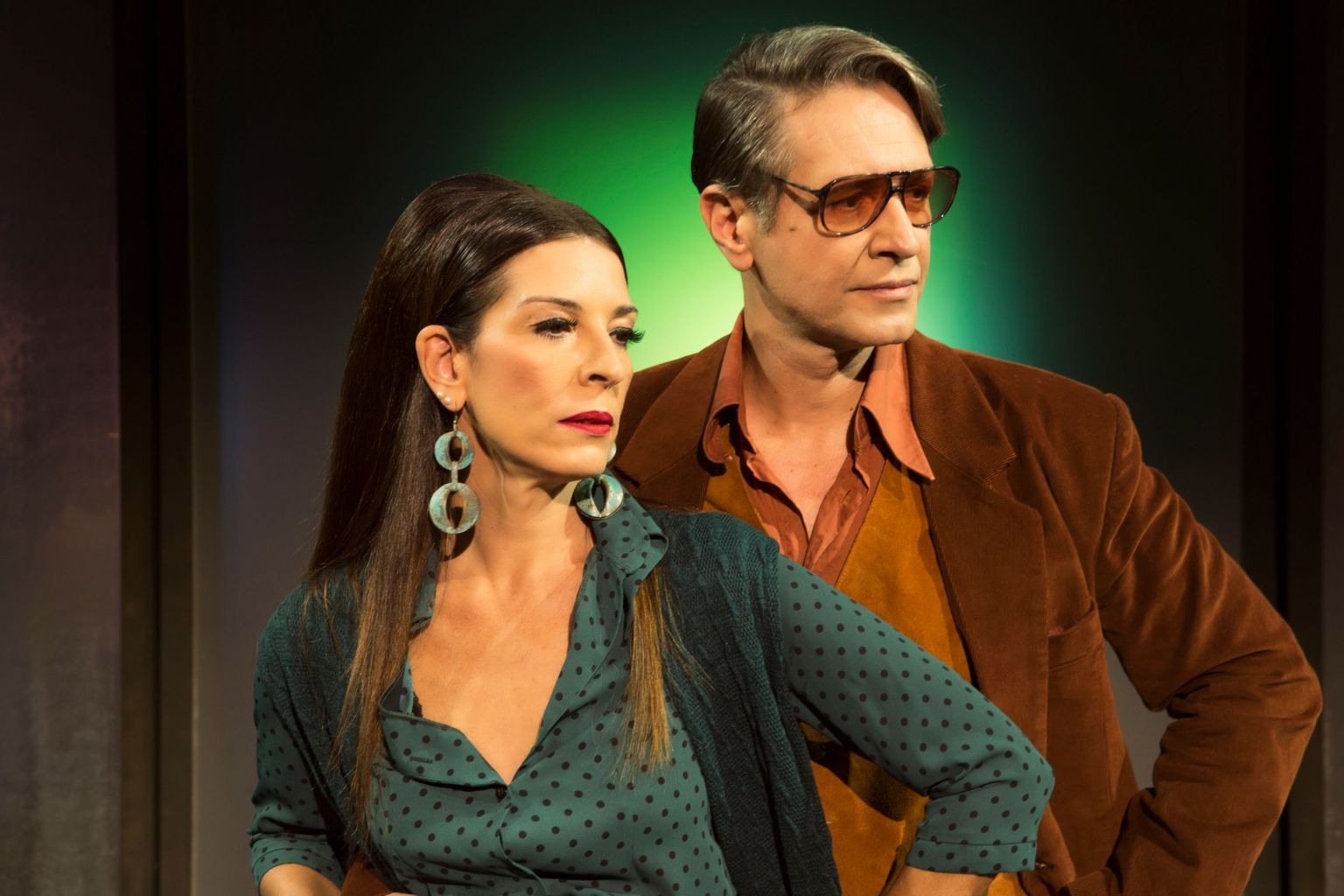 His love story Harold Pinder with Title "Betrayal" presented in a direction Emiliou Cheilakisin the Theater Brittany. Another love triangle in which three people betray and are betrayed. They betray their partners, their marriage, their friendship, themselves, their ideals and beliefs. Is it worth fighting to maintain one's delusions in order to be able to live? And what, after all, is the gravity of betrayal when everyone has betrayed and been betrayed. Performances: Wednesday – 21:00, Thursday – 21:00, Friday – 21:00, Saturday – 18:00 & 21:00 (double performance) and Sunday – 19:00. Tickets: Wednesday, Thursday, Friday & Sunday: A 'zone 20 €, B' zone 17 €, Student 14 € | Saturday popular afternoon: General admission 17 €, Student 14 € | Saturday night: A 'zone 22 €, B' zone 17 €. * Wednesday & Thursday: Over 65 and up to 26 years 14 € & Unemployed 10 €. Pre-sale: ticketmaster.gr. Brittany Theater, Panepistimiou 7, Athens. Tel: 21 0322 1579.
4. How to beat loneliness, by Neil Labiout at the Vault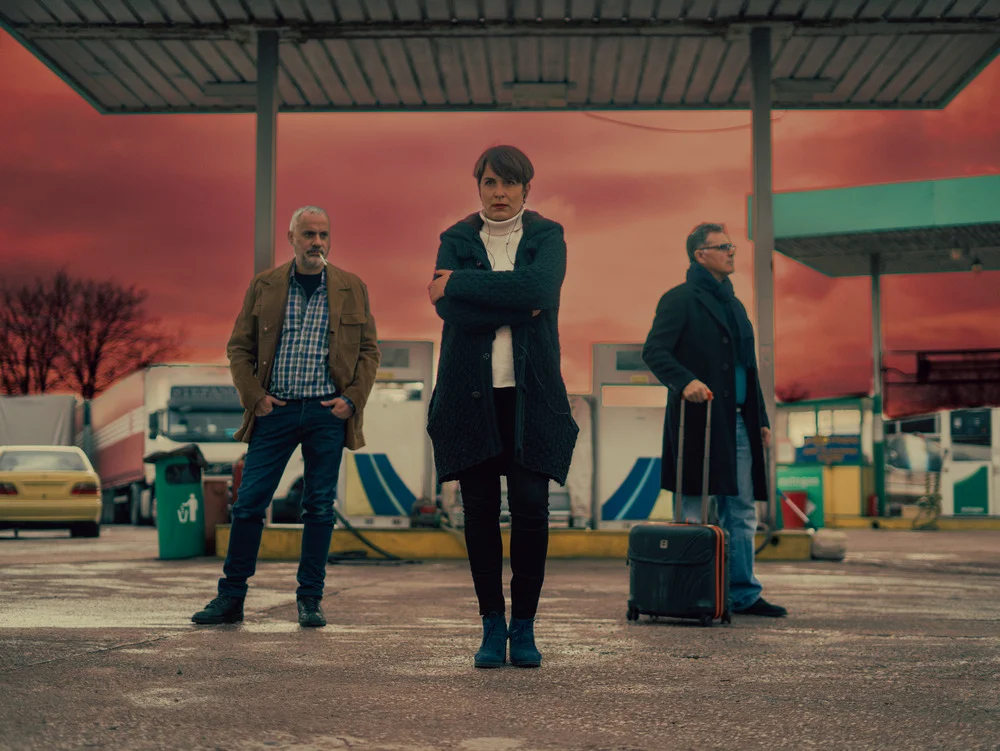 His work Neil Labiout "How to Overcome Loneliness" presented by February 12 directed by Christos Lygkasin Multi-space Vault. In his bold and deeply sarcastic work, Neil Lambyut brings us face to face with harsh moral dilemmas and relentless questions about the meaning of existence and the limits of love. These are moments when life seems to slip through your hands and you wonder when is the right time to end it. Performances: Every Saturday at 21:00 & Sunday at 18:00. Tickets: General Admission: 13 €, Reduced: 10 €, Incomplete: 8 €. Pre-sale: ticketservices.gr. Melenikou 26 Gazi, Votanikos, phone: 213 0356472.
5. I want to hold your hand, by Tassos Iordanidis at the Alpha-Linaios-Fotiou Theater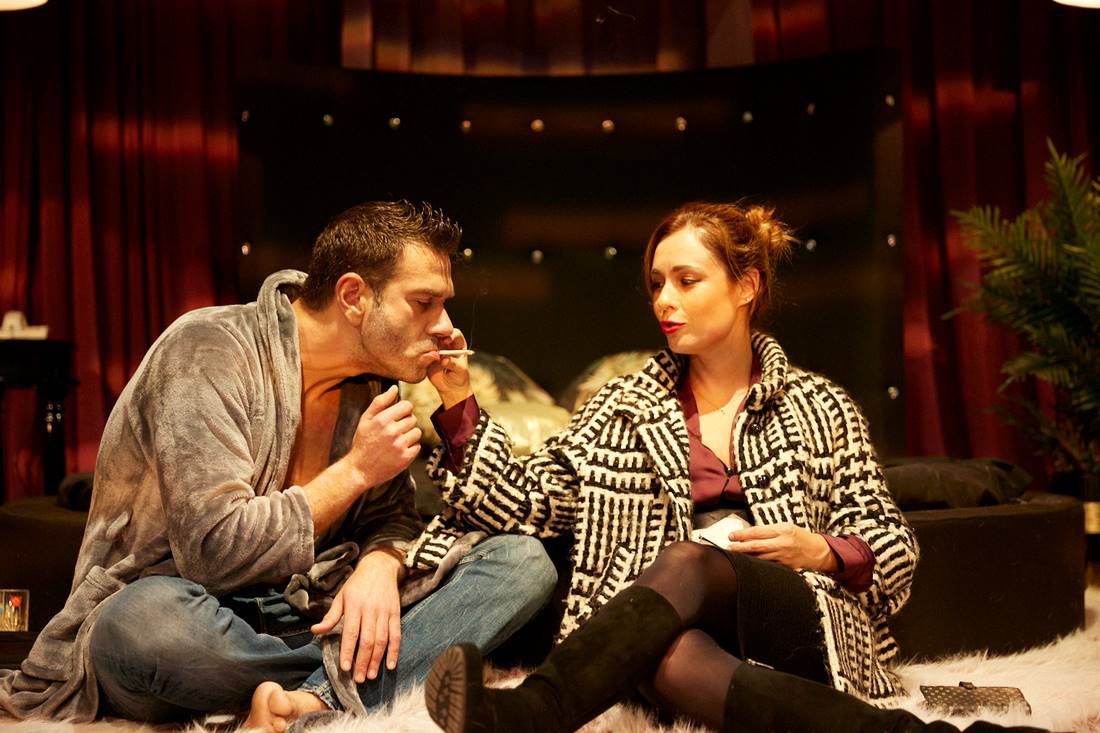 His work Tasos Iordanidis, I want to hold your hand presented, at Alpha-Lineos-Fotiou theater directed by Thalia Matika. Through the fresh and modern work of Tassos Iordanidis, the two heroes "invite" us to balance between laughter and tears and to realize, through their meetings, that what we are all looking for at the end of the day is essential companionship. . Someone to hold our hand. They will make it; Performances: Every Friday and Saturday at 21:00 and Sunday at 19:00. Tickets: 16 euros (general admission), 12 euros (student, teachers, over 65), 8 euros (unemployed). Pre-sale: viva.gr. 28th of October 37, Athens 104 32 Telephone: 210-5201828.
6. Nerium Park, by Josep Maria Miro at Theater 104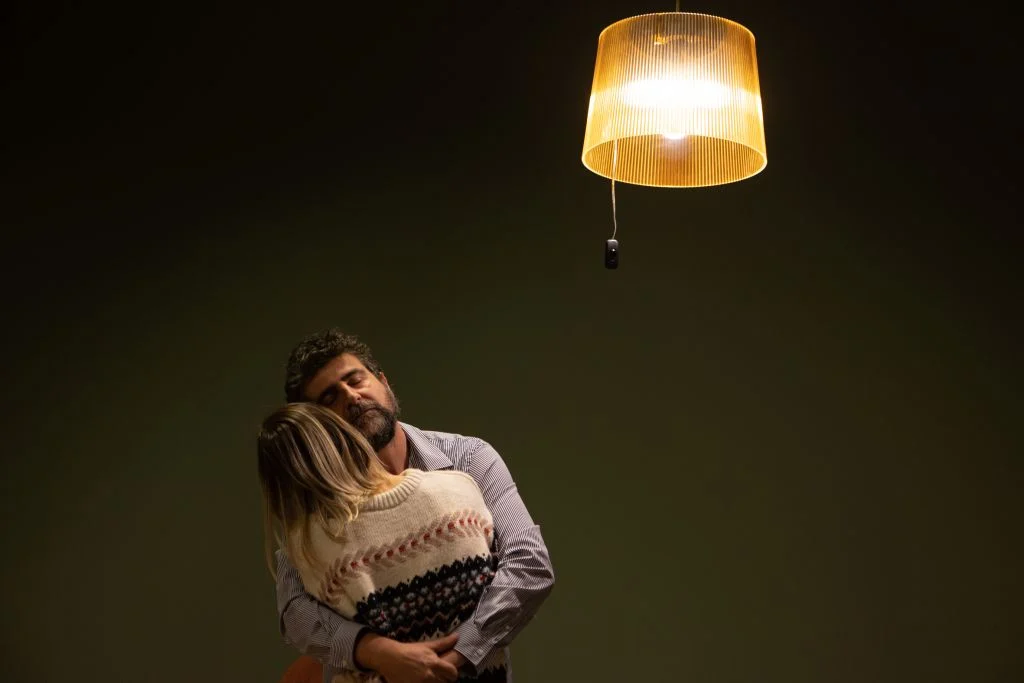 His work Josep Maria Miro, Nerium Park presented in Theater 104directed by Grigori Karantinaki. Gerard and Martha, a young couple with dreams for the future, come as settlers, from one world to another, they come to be happy, to run forward, with the power of their youth, with the power of their dreams, with the power of their love. The play Nerium Park is a modern elegy about alienation and loss, in times of economic crisis. But the crisis is not just economic. Performances: Wednesday and Thursday at 21:15. Tickets: Regular € 14, Reduced € 8, Exemption € 5. Pre-sale: viva.gr. Theater 104, 41 Evmolpidon, Gazi (Metro station: Kerameikos), Contact telephones: 6947409435, 210 3455020.
7. "As the river goes" at the Stathmos Theater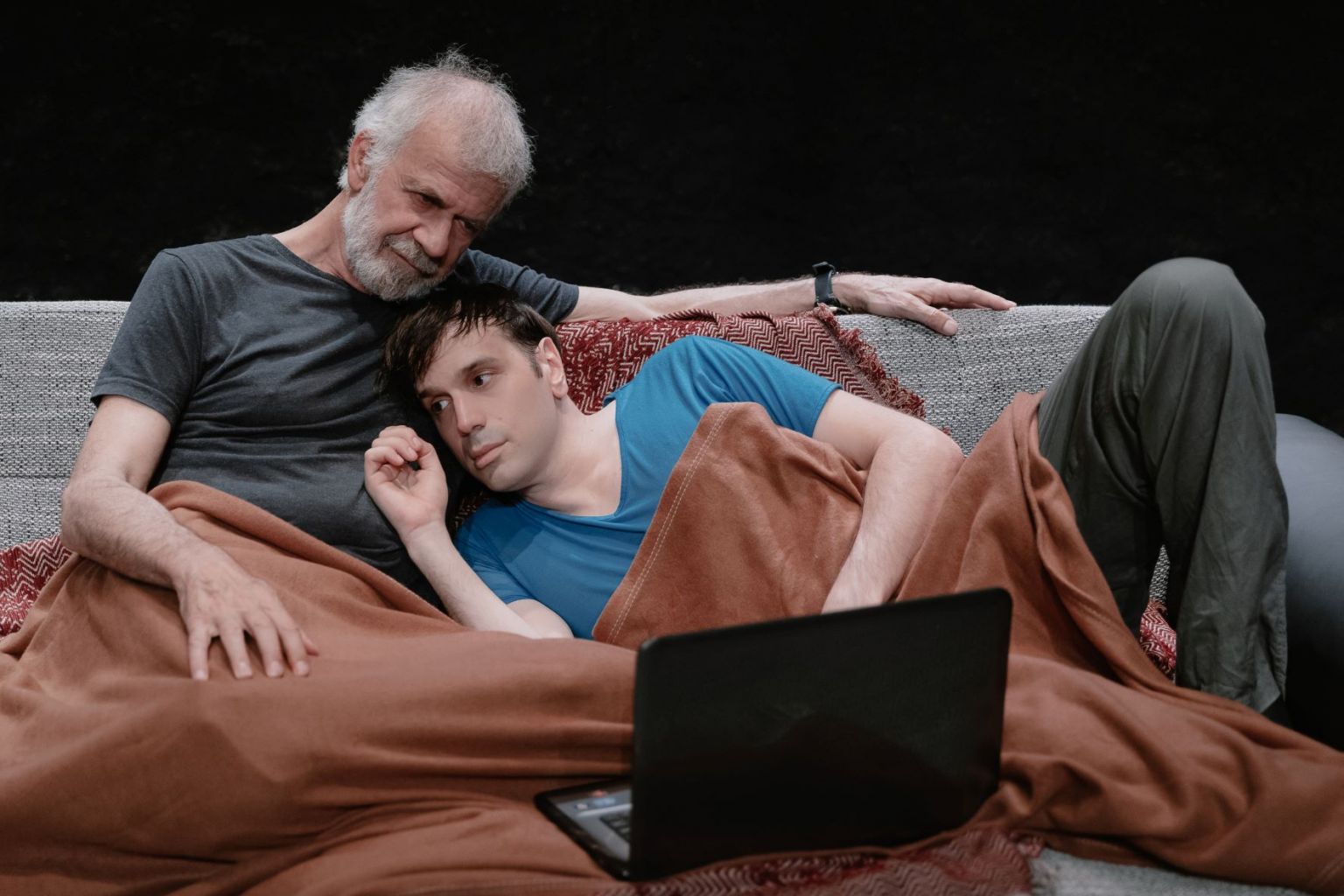 His latest work Martin Shermanwith Title As the river goespresented in its translation Antonis Peri and its direction Giannis Leontari in the Stathmos Theater. A historical retrospective with shocking documents through the stormy love story of two men with a big age difference between them, which unfolds entirely in the living room of their common home during fourteen years. Different temperatures, different rhythms, different shapes. Paradox; Yes. As much as the human soul. As much as any love story. Performances: Every Friday and Saturday at 21:00 and every Sunday at 18:00. Tickets: Friday and Sunday: 15 euros and 12 euros (reduced), Saturday: 16 euros and 13 euros (reduced). Pre-sale: viva.gr. Victor Hugo 55, Metaxourgio Athens (near Metxourgio Metro), tel. 210 52 30 267.
8. Homos, everyone in Greece, by Jordan Sivey at Apo Michanis theater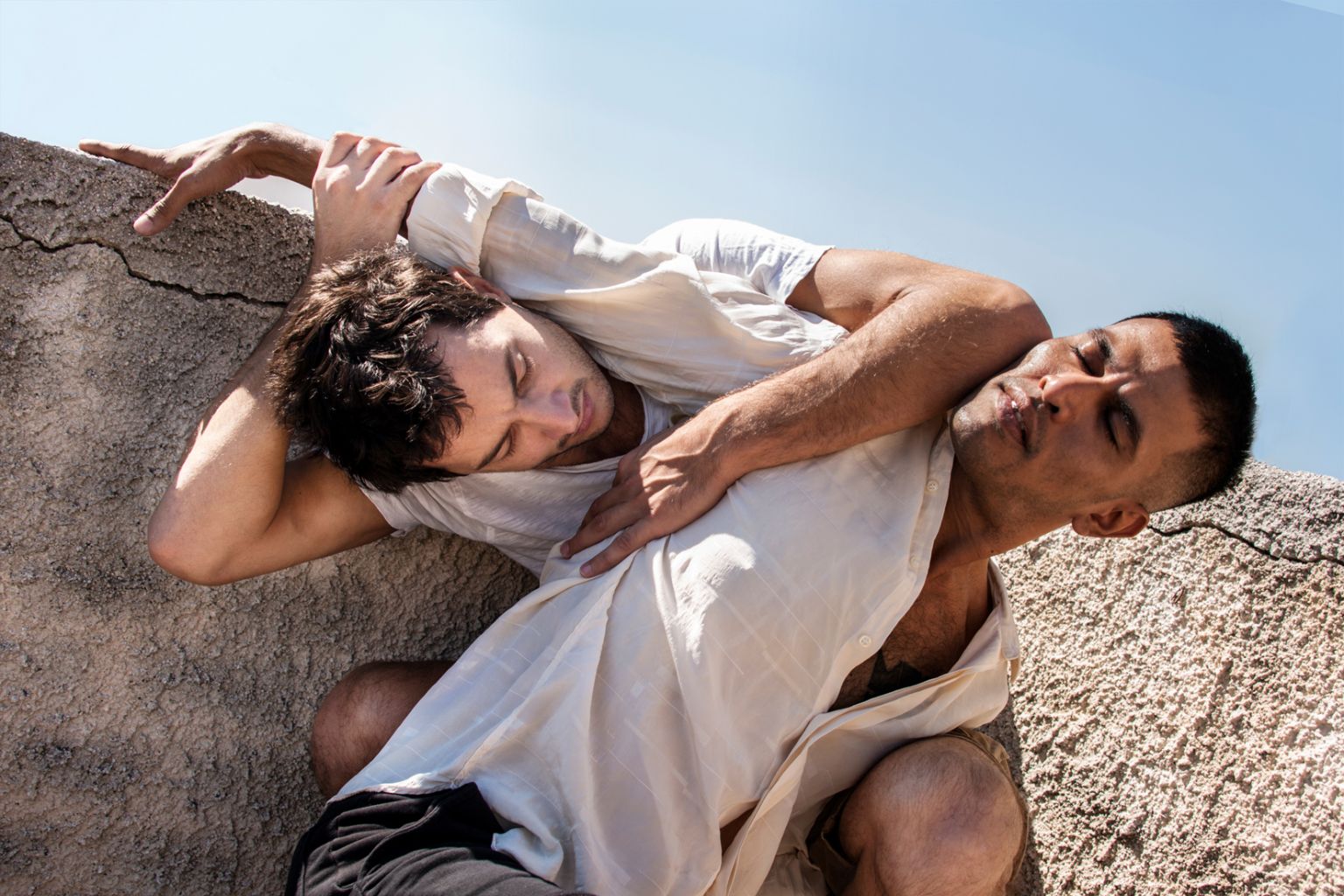 In the project "Homos, everyone in Greece" of Jordan Sivey directed by Antonis Galeou presented in From Machine theater. A relentless, daring and at the same time tender, hilarious work with a modern humor and way of narration, an anatomy of the moments that unite two people – of the same moments that separate them. Love is love, the primary force of creation, but how can it survive in an age when one is forbidden to approach one another? How can theater talk about closeness at a time when touching is forbidden? Performances: Every Monday and Tuesday at 21:00. Tickets: Regular: 15 €, Reduced (Student / Unemployed / Disabled): 12 €. Pre-sale: viva.gr. Akadimou 13, Athens.
9. Medea, by Euripides directed by Katia Gerou at the Anesis Theater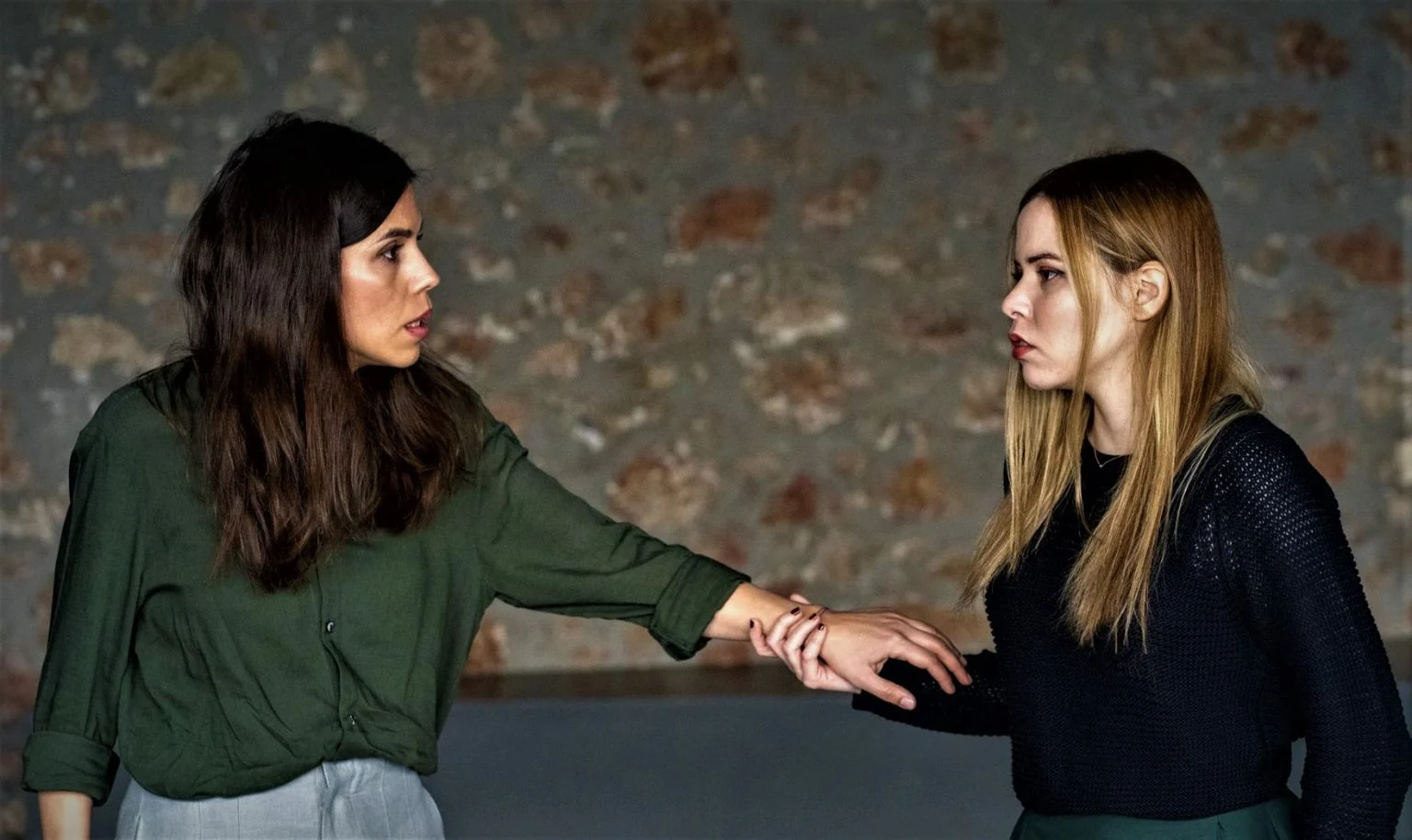 The Comfort Theater presents, from February 11, 2022her performance "Medea" of Euripides, directed Katias Gerou. The psychological climate of Medea is hatred. A nightmare unfolds, landing on the level of the bed, of betrayed love, just like in dreams. "Now hatred reigns and love is sick." Performances: Friday, Saturday & Sunday at 21.15. Tickets: 15 €, 12 € Student, Unemployed. Pre-sale: viva.gr. Anesis Theater, 14 Kifissias Avenue, Athens. Tel. 2107718943.
10. Phaedra, by Marina Tsvetayeva at the Proskinio Theater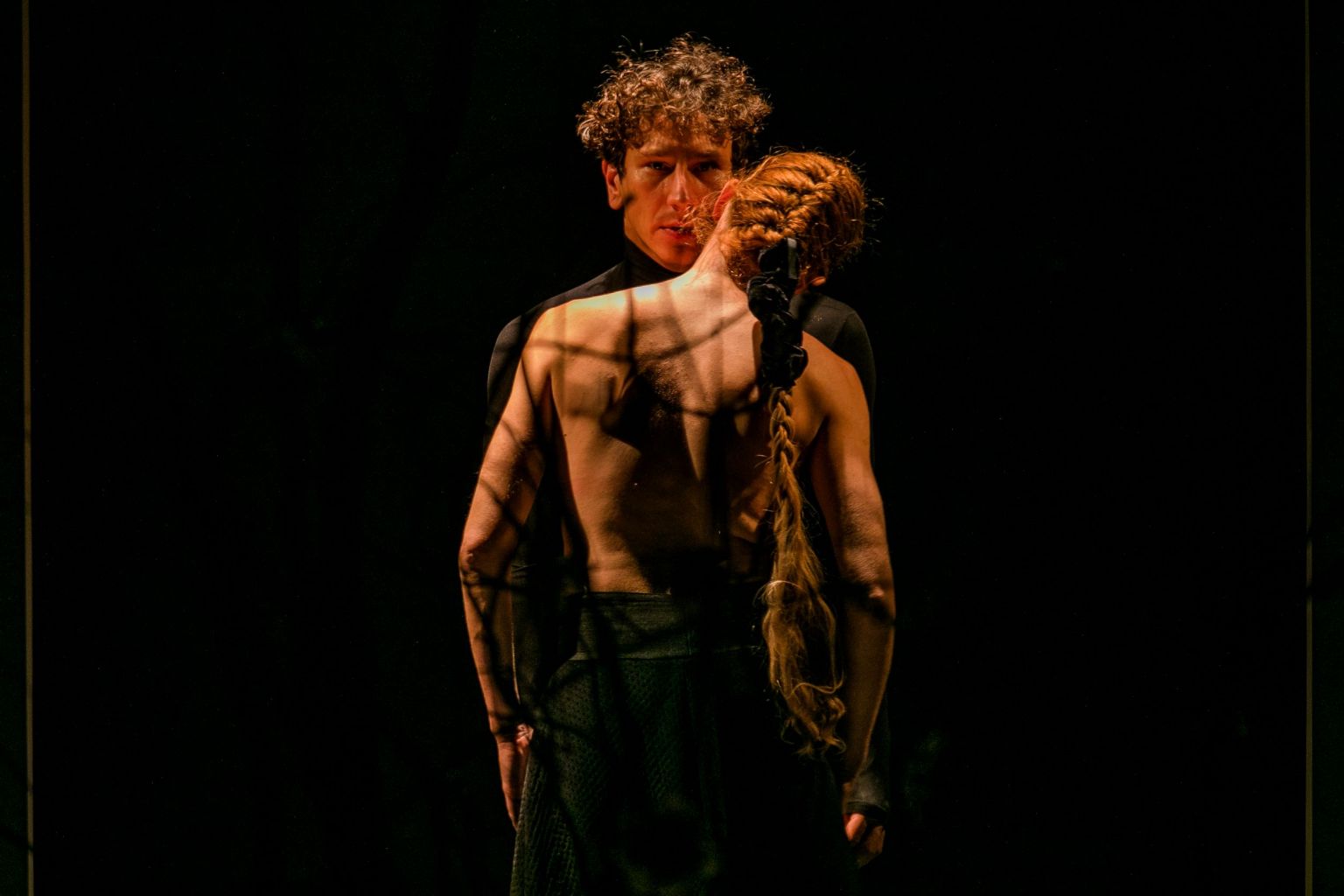 The play "Phaedra" of Marina Tsvetaevapresented in Theater Foreground in translation Christos Chrysopoulos and its direction Dimitris Karantzas. Tsvetayeva places the whole story in Theseus's palace in Troizina, establishing two dramatic dipoles based on the dialectical love between a man and a woman. A stage capture for five people who attempt in a dead place to reconstruct our lost relationship with freedom, erotic desire and the need for union until death. Performances: Wednesday at 20:00 Thursday & Friday at 21:00 Saturday at 17:00 and 21:00 | Sunday at 19:00. Tickets: General Admission: 20 € Students, Unemployed, Disabled: 15 €. Pre-sale: viva.gr. Kapnokoptiriou 8, Athens Tel: 210 8256838.
11. Sexy Laundry, by Michele Riml at the Kappa Theater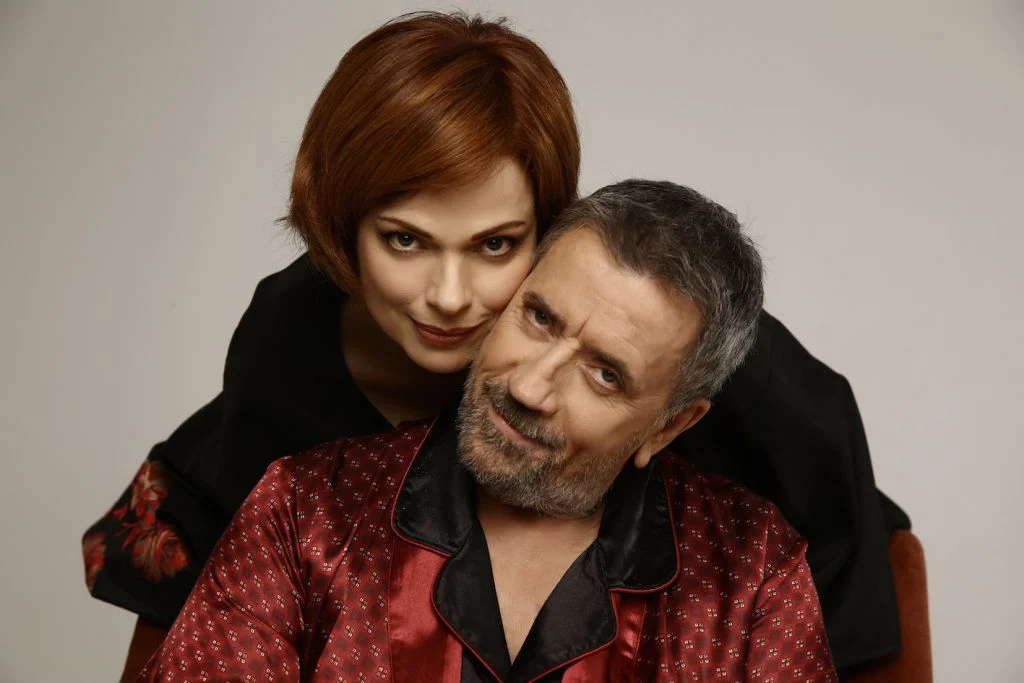 The "Sexy Laundry" of Michelle Riml with Spyros Papadopoulos and Daphne Lambrogiannipresented in Kappa Theater. 25 years of marriage, 3 children, a little fat, a little bald, a lot of whining, a lot of insecurity, a lot of love and a little sex! Larry and Alice in a luxury hotel room, and with the Sex Handbook for Beginners, embarrassed, depressed and adorable, try to find the answers… and the erotic passion that έχει has faded over time. Performances: Wednesday 19:00 (popular afternoon), Thursday 21:00, Friday 21:00, Saturday 18:00 and 21:00, Sunday 20:00. Tickets: Wednesday € 15, Thursday € 20, Friday € 20, Saturday afternoon € 20, Saturday night € 20, Sunday € 20, Student € 12 Disabled – Unemployment – Children – Limited Visibility Seats € 10. Pre-sale: viva.gr. Kypselis 2, Kypseli Tel. 2107707227, 2108827000.
12.Whoever wants to divorce… raise his hand at the Ivi Theater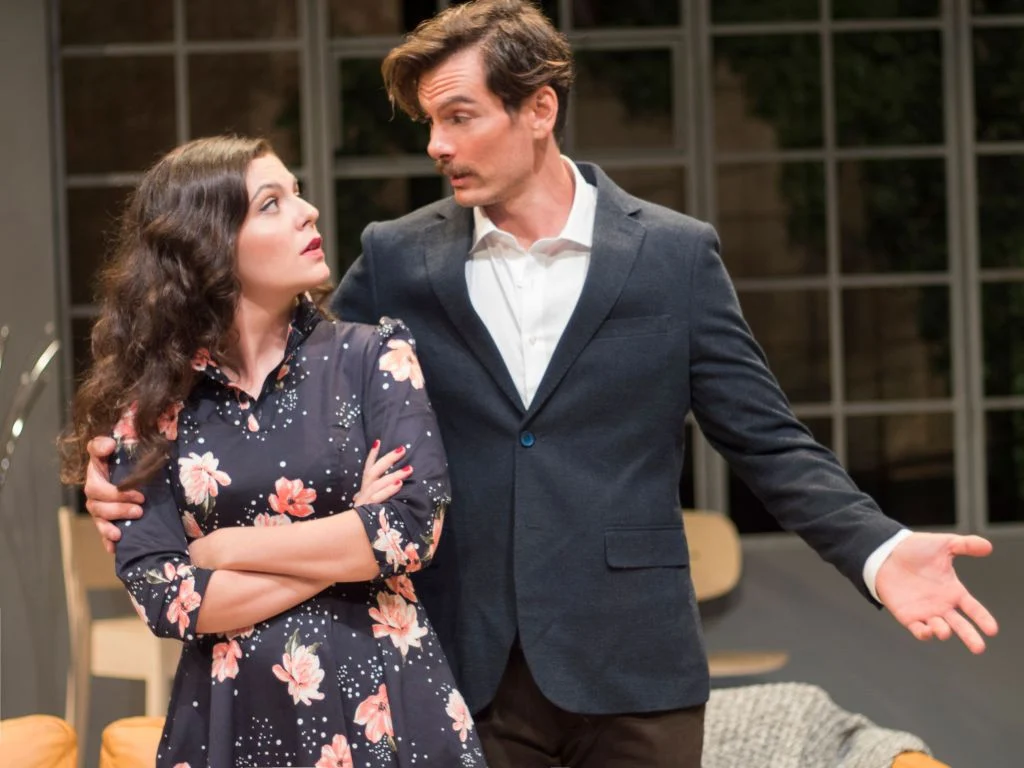 His performance George Kapoutzidis "Whoever wants to divorce… to mark his hand!" returns for the 3rd year in Ivi Theater. An unacknowledged love that lasts twenty years. A marriage that is dissolved by a faith. And another that is postponed indefinitely, but no one dares to tell the groom. An ex, a present, countless online appointments and a house that's flooding over time. Literally. And before they sink, they must tell the truth. All in all. Performances: Wednesday: 19:00, Thursday & Friday: 21:00, Saturday: 18:00 & 21:00, Sunday: 18:00. Tickets: 15 € – 23 €. Pre-sale: viva.gr. Sarri 27, Psyrri tel: 21 0321 3112.
READ MORELove in art: 10 famous works of art that glorify true love12.09.2018