If you want to reduce your waste and limit food waste, bulk is for you. Le Journal Toulousain therefore offers you a selection of bulk grocery stores where you can shop for food, as well as non-food, in Toulouse to become a real "consumer".
Mary family to buy bulk honey
The Marie family have been collecting and distributing honey since 1921. They also work in partnership with producers located throughout the country. In Toulouse, the brand offers thyme honey from the garrigue, acacia honey, Argentinian mint honey and organic Landes chestnut honey by weighing, depending on availability. You must then bring your own containers to take the amount of honey you want. To save time, it is also possible to order online and collect your products in store. Payment is made on site.
In addition, the Famille Mary boutique sells natural health and wellness products, made from the four "treasures of the hive", such as royal jelly, also called "bee's milk", which is said to have properties toning, immunostimulating and anti-aging. But also pollen (energy), propolis (antibacterial) and of course, honey (antibacterial, anti-inflammatory, antioxidant). All the references are certified Organic Agriculture.
Practical information: 37 rue Lafayette, Toulouse. Hours: Tuesday to Saturday 10 a.m. to 7 p.m.
La Brûlerie des Filatiers for loose coffee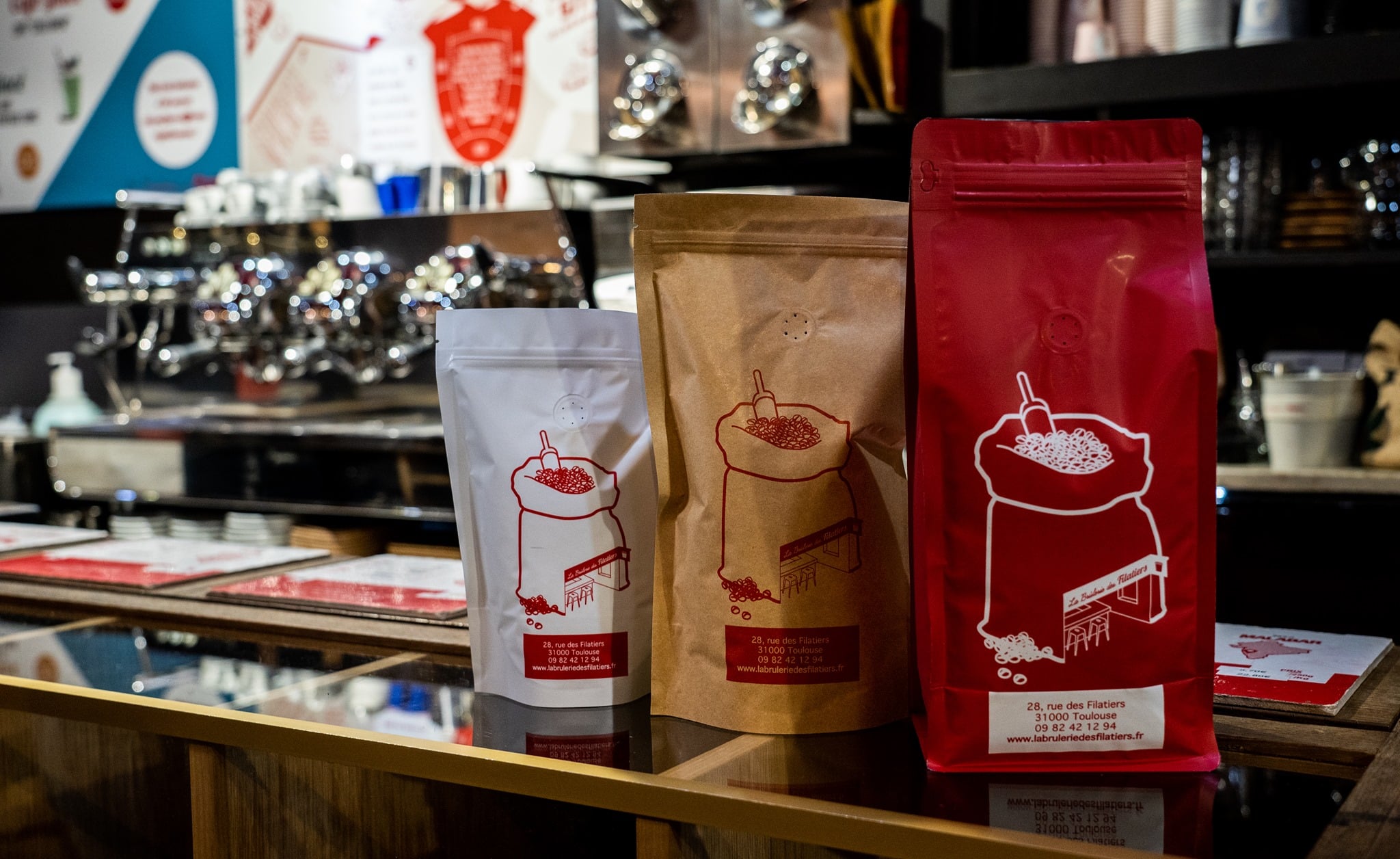 The Filatiers burner is a small paradise for coffee lovers, nestled in the historic center of Toulouse. It offers a selection of green coffees from all over the world. The products are roasted on site to develop their aromas and reveal all their flavors. There is something for everyone: bitter, sour, fruity… Some references can even be ground on demand depending on your preferred extraction method (filter, piston, Italian, aeropress…).
About fifteen coffees are available in bulk, such as mocha from Ethiopia, arabica from Guatemala, Indonesia, Italy, Nicaragua, Kenya, Catuai from Brazil, or even Bourbon rouge from Burundi. A decaffeinated coffee with notes of dried fruits, harvested in Brazil, is also on sale. Finally, there are other mixtures of varieties that give minerals or more bitter. Each month, the brand offers new products, in limited quantities.
Practical information: 28 rue des Filatiers, Toulouse. Hours: open from 1 p.m. to 7 p.m. Monday, 8:30 a.m. to 7 p.m. Tuesday to Friday and 9 a.m. to 7 p.m. on Saturday.
This & That, all bulk products for the kitchen and home

This and that is one of the first stores to open in the center of Toulouse. Since 2016 for the first store and since 2018 for the second, you can find local products, organic, ethically designed and above all, without packaging. To do your shopping, it is therefore necessary to bring your own containers. They are weighed empty upon your arrival. Then, all you have to do is fill them with the products you want (or need), then weigh them again by removing the initial weight (from the box, bag, jar, etc.) before paying. More complex than a large shopping bag, of course. But much more responsible. And if you don't have any containers, you can buy them directly on site.
Hygiene products, cleaning products, cosmetics, pasta, fruits, vegetables, spices, breads, only drinks, sugars, coffees … Everything is united in one and the same sign, like the large supermarkets, but with products from , for the majority, of the short circuit and of a reasoned agriculture.
Practical information: two addresses: 7 rue Baour Lormian, Toulouse. Hours: Monday from 2:30 p.m. to 7:30 p.m. and Tuesday to Saturday from 10 a.m. to 8 p.m. And 16 avenue des Minimes, Toulouse. Hours: Monday to Saturday 9:30 am to 8 pm.
Le Drive tout nu, the first zero-waste drive in Toulouse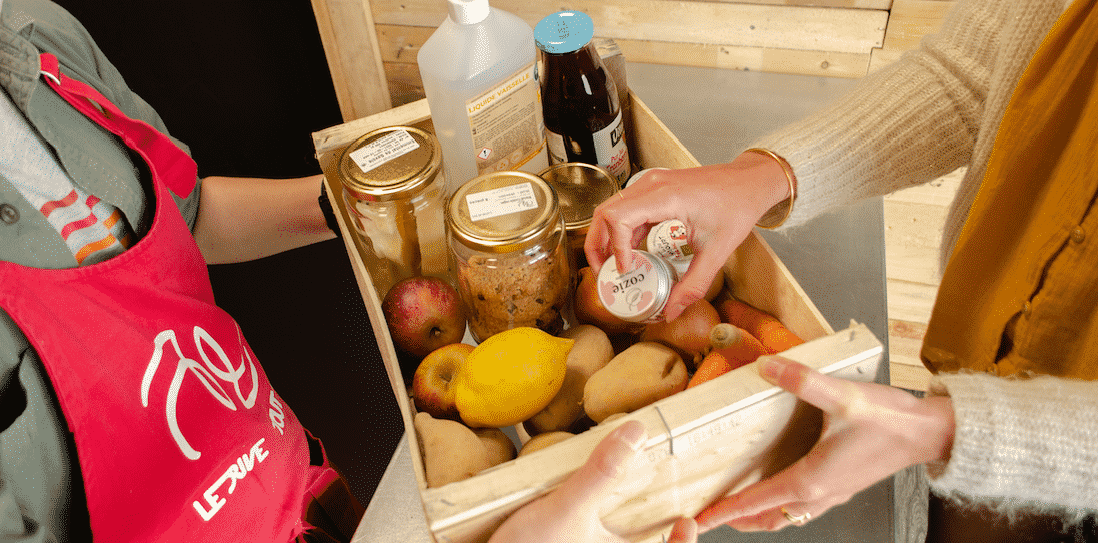 The first brand of Drive tout nu opened in Beauzelle in September 2018. there are two others located in Balma-Gramont and Montaudran. The principle ? You have done your lessons online, the members of the reader are busy packing your and preparing your order before you come to pick up in front of the store on the date and time chosen on the Internet. Don't forget to bring back the packaging, all reusable, the next time.
The aim is to make the process easier for all those who are struggling to switch to bulk. More than 1,700 references are available: fruits, vegetables, dairy products, eggs, chocolate, bread, pasta, rice, blinis, cereals, sauces… meat, fish and cold cuts in vacuum jars. They keep like the products bought in traditional stores.
Practical information: 286 rue de la Sur, Beauzelle. 4 Rue Théron de Montaugé, Toulouse. 2 Rue René Cornemont, Toulouse. Hours: open Monday from 3 p.m. to 7 p.m., Tuesday to Friday from 9 a.m. to 7 p.m. and Saturday from 9 a.m. to 6 p.m.
No more no less, just what you need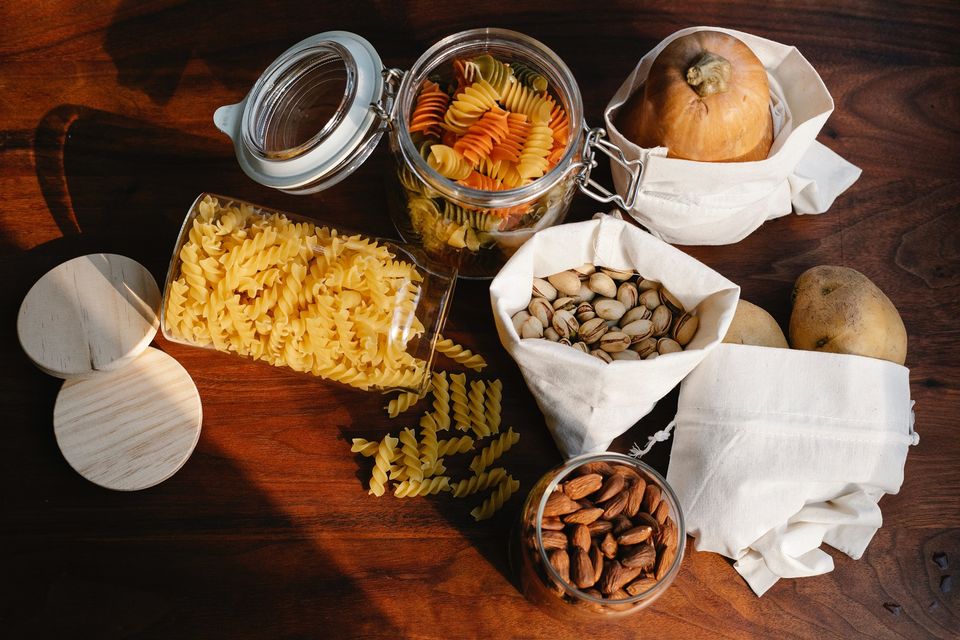 No more no less is a bulk grocery store that has just opened in the Pont des Demoiselles district in Toulouse. Here you only buy what you consume, in the quantity you want, containing your own containers. You can also buy them on site. As in all bulk brands, the goal is to limit the use of plastic and avoid food waste.
Some recipients, such as those for ready meals or even bottles of drinks, washing-up liquid and detergents are received. This means you have to postpone them on your next visit. There are everyday products, food (pasta, seeds, cereals, cakes, breads, coffees, etc.) and non-food products (soaps, hygiene products, household products, etc.). All at low prices.
Practical information: 61 avenue Antoine de Saint-Exupéry, Toulouse. Hours: open Tuesday to Friday 9:30 a.m. to 1:30 p.m. and 3:30 p.m. to 7:30 p.m. and Saturday 9:30 a.m. to 6:30 p.m.
Les Vraqueuses, for your organic lessons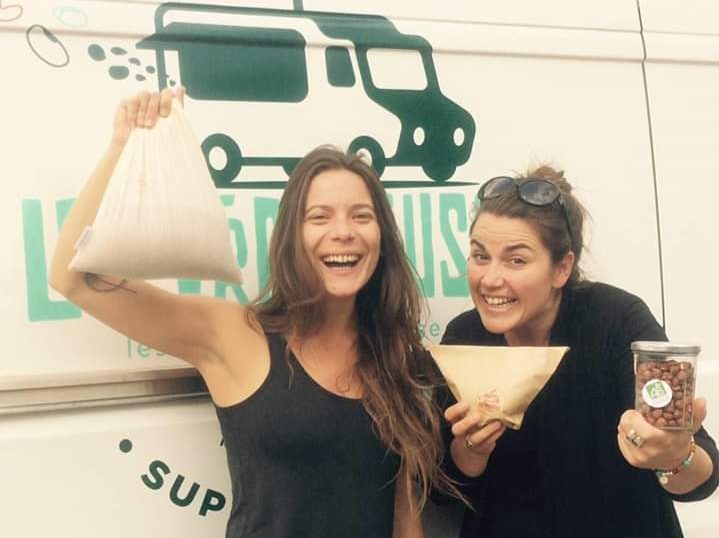 The Vankers, it is "two girls, a truck and a shop", explain Julie and Anne-Laure, both at the origin of the initiative. Their particularity is that they only sell products from organic farming. The two business leaders say they are "sensitive to eating well, as well as to close ties with producers and consumers".
You can find dry products there, like pasta, seeds, rice, spices, energy bars, cookies, flour, coffee beans, teas, cereals, dried fruits …, and products "Less dry" such as oil, syrups, jams, purees, vegetable milks, juices … Some of the store's references are also available on the markets: Union organic market every other Wednesday at the end afternoon, the last Friday of the month on the Mons market, the first Fridays of the month on the town hall square in Fourquevaux and Saturday morning at the Blagnac market.
Practical information: 28 boulevard d'Arcole, Toulouse. Hours: open Tuesday to Friday 9:30 a.m. to 1 p.m. and 12:30 p.m. to 7 p.m., Saturday 9 a.m. to 1 p.m.
M. Pépin, bulk spirits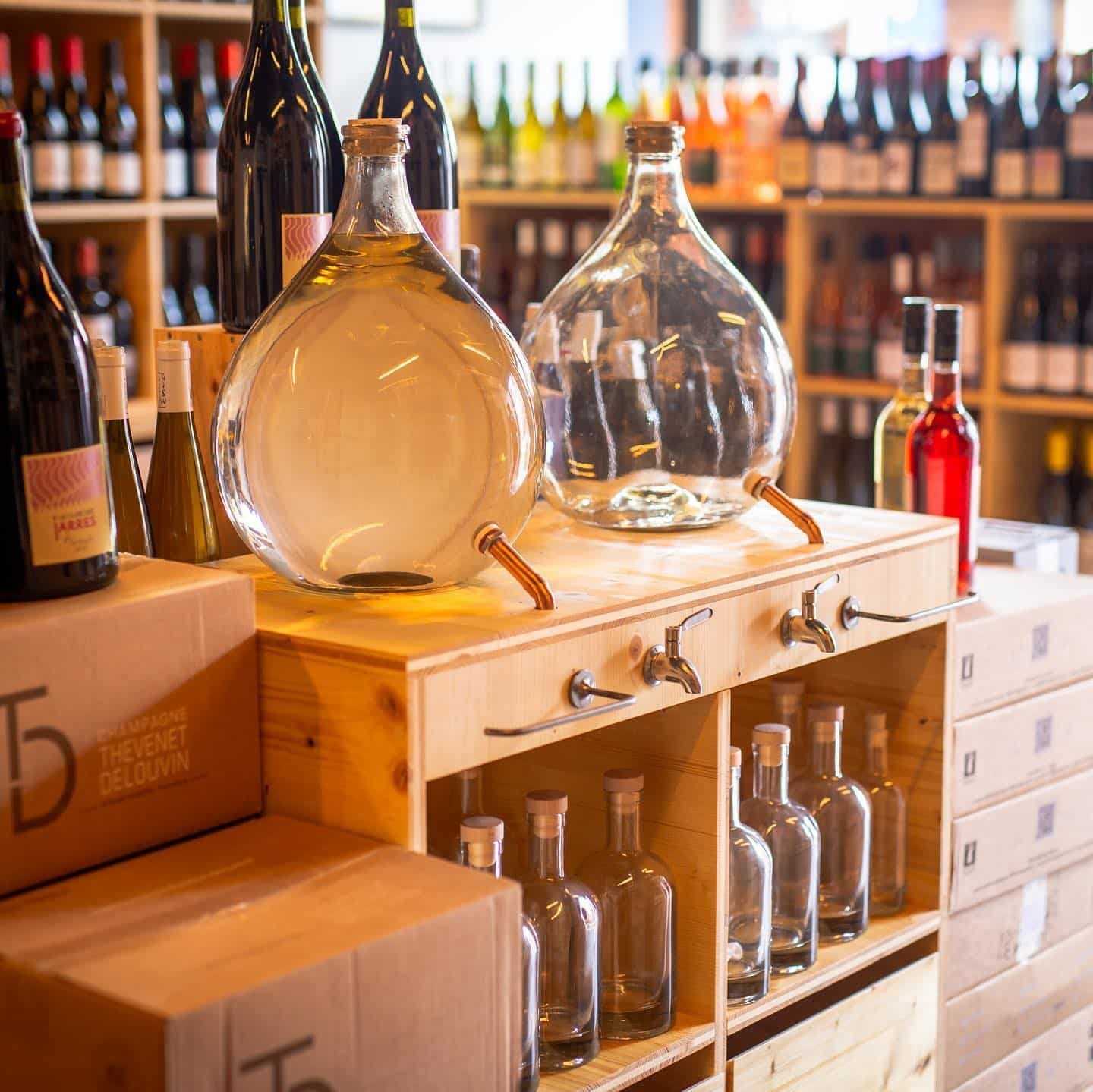 Julien Cazaubon, manager of this new brand Mr. Pepin in the center of Toulouse, is above all a wine merchant. It sells more than 250 references of wine and other spirits. Most of them come from French domains. But in addition to classic glass bottles, some spirits, like Armagnac, gin, and whiskey, are available in bulk. A novelty at the merchant. The little extra? These drinks are produced locally.
It is therefore possible to use in your own containers. Bottles of 35, 50 and 70 centilitres are also available in the store.
Practical information: 8 place Arnaud Bernard, Toulouse. Hours: open Monday to Sunday from 10 a.m. to 8 p.m.