Letizia Battaglia, Mario Cucinella, Piero Lissoni, Nicola Piovani and Michelangelo Pistoletto. They will be the five protagonists of the new series by Fremantle and shot inside the museum
The greats of creativity and made in Italy talk about themselves, thanks to the agreement between MAXXI of Rome and society Fremantle, an international leader in the design, production and distribution of entertainment programs. From this collaboration, five videos will be produced in the spaces of the National Museum of 21st Century Arts, on the occasion of as many masterclasses conducted by important protagonists of the arts known internationally. They are the award-winning photographer Letizia Battaglia, the pioneer and master of sustainable architecture Mario Cucinella, the multifaceted architect and designer Piero Lissoni, the Academy Award-winning composer Nicola Piovani and the master of Arte Povera Michelangelo Pistoletto.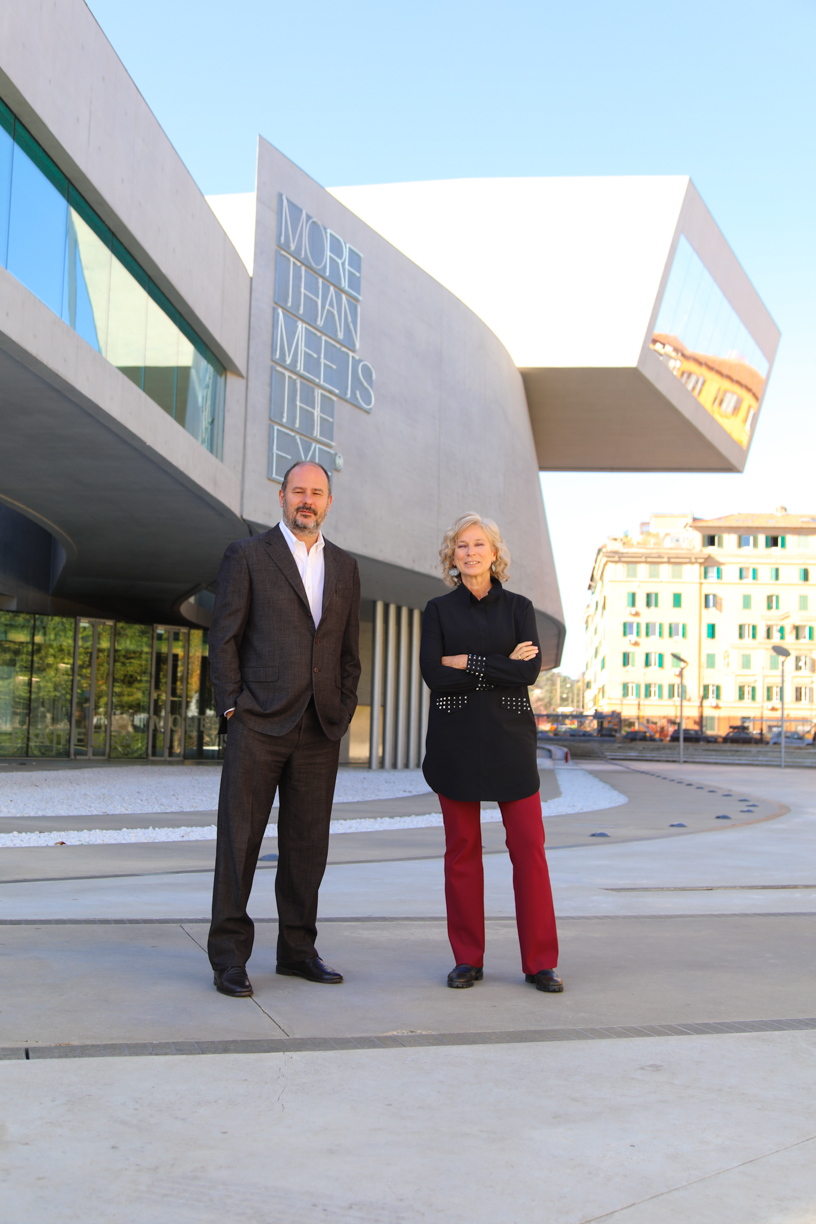 MAXXI AND FREMANTLE VIDEOS
"MAXXI has always accompanied its exhibitions with a rich program of meetings with artists, architects, designers, philosophers, women and men of culture", Commented the President of the MAXXI Foundation Giovanna Melandri. "During the lockdown, we were closed but never spent and received this incredible wealth of ideas online, with a production of original videos that have had over 15 million views. We have learned that real MAXXI and virtual MAXXI are complementary. For this reason it is particularly pleased with the unprecedented and innovative collaboration with Fremantle, world excellence in audiovisual creation and production. Together we are creating the highest quality content, giving voice to the most interesting creative minds of our time, to learn from the great masters". The new video production will allow the public to be projected into the secrets of the trade and the creative process that accompanies the creation of the work through the direct voice of the authors. Besides the artistic path, space will also be given to the human dimension of each protagonist, who will narrate unpublished anecdotes, fragments of memory, episodes and personal memories concerning the beginnings, the family, the meetings, the study, the work, the success. An initiative that aims to strengthen the popular role of MAXXI and its ability to take Italian art far beyond the walls of the museum.
– Giulia Ronchi
https://www.maxxi.art/
www.fremantle.com
Art events in progress in Rome