Arvydas Kulikauskas and his wife Nina Vecher helped Vanda Valiūta, a 94-year-old deportee and partisan liaison, to return to Lithuania from Irkutsk a month ago. The deportee is currently living in the Pagramantis social care home in Tauragė, and Lithuanian institutions are trying to restore V. Valiūtė's citizenship in the district.
"Exiled, partisan liaison, 94-year-old Vanda Valiūtė returned to Lithuania from Irkutsk a month ago. Partisan daughter, partisan sister, partisan liaison, strong character. The whole family has been deported, the years of their youth in hard work. Parents buried in Irkutsk. When he could return to freedom in Lithuania, he lacked money and thought of earning more. Finally, at the urging of Arvydas Kulikauskas and his wife Nina, they prepared for Lithuania with their help.
It took me more than one day to travel. Almost 75 years later, trains and buses to their homeland arrived. According to Arvydas' wife Nina, the partisan's son returned the partisan liaison to Lithuania, "said Paulė Kuzmickienė, Chairwoman of the Commission for Freedom Fights and the State Historical Memory, after the meeting with V. Valiūtė.
Many Lithuanian institutions and Tauragė District Municipality gathered to restore citizenship and get her grandmother to live and get everything she needed. The deportee are currently living in the Tauragė district Pagramantis social care home. The arrangement of V. Valiūtė's documents will take another couple of months, therefore P. Kuzmickienė urges indifferent people to help her elders acquire the most necessary things.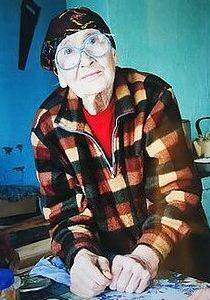 "To my knowledge, Migration Department takes care to restore the citizenship documents in the longest possible time, but it will still take a couple of months. And at that time, the dear Vanda is sorely lacking in skeletal important things. As I have already mentioned, both the Ministry of Social Affairs and the municipality can and do help as much as they can. But we can all take care of the hearing aid and other necessary things today, a little more, which are expensive but very necessary, "says P. Kuzmickienė.
More on the story of the exile's return
wrote LRT
.
helps to V. Valiūtė's well-being, you can donate to the bank account of Pagramantis Community Center "Gramančia", indicating the purpose of payment – assistance to Vanda Valiūte. Swedbank LT427300010164341259