We can already feel it coming: the 2022 Brussels Motor Show is cancelled. This is certainly due to the increasing number of corona infections.
That leaves the organizer of the Motor Show, Febiacknow today. "In the current context, it seems to us the most sensible solution," said communications director Gabriel Goffoy. Incidentally, it was also previously calculated about the stock market:
Brussels Motor Show 2022 will (possibly) continue
100th edition
The event was supposed to take place between 14 and 23 January 2022, but that has now been canceled. That is the second time in a row that the Brussels car party will not take place. However, the organization now intends to postpone the event to another moment. Nothing is yet clear about the how and what. It also wants to celebrate the 100th edition of the beloved fair in 2023.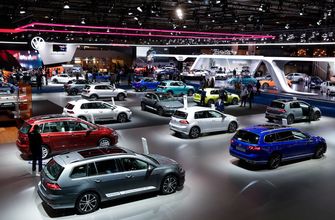 Brussels is not alone in this. Other car fairs have also announced that they will not take place in 2022. Earlier this year, for example, the message came out that the Geneva International Motor Show in 2022 will not happen.
Geneva auto show is canceled for third year in a row after all
The Brussels Motor Show is a popular fair in Europe, because the automobile and its sale are still central. If you travel to the Belgian capital, you always get to see a lot of models. That doesn't sound unique, but in recent years the other equipment and car shows have been more about mobility in the broadest sense of the word. Cars are making more room for other vehicles and mobility solutions.
Car vision in Brussels
Fortunately, you can dive into our video archive and digitally enjoy all the beauty that the Brussels Motor Show had to offer in recent years. Check out the links below!
Brussels Motor Show: an overview of all the news – Video
Dream cars at the Brussels Motor Show – Video
Autospot: Mercedes CLK GTR AMG, Bugatti Veyron, Ferrari F40 LM in Brussels