Cooling is imminent
Today from the northwest the clouds will increase and in the later part of the day it will rain. The jacks will be short-lived and will cover first Western and Central Bulgaria, and later at night the eastern regions. They will have stopped everywhere on Sunday until the early afternoon.
Daily temperatures on Saturday will be between 16 and 21 degrees, on Sunday – from 11 to 16.
Along the passage of a cold atmospheric front, a wind will appear from the west, stronger in the evening in the Danube plain, and on Sunday in the east. The gusts along the coast will be northeasterly, and with them the sea waves on Sunday are expected to be up to 2-3 meters high.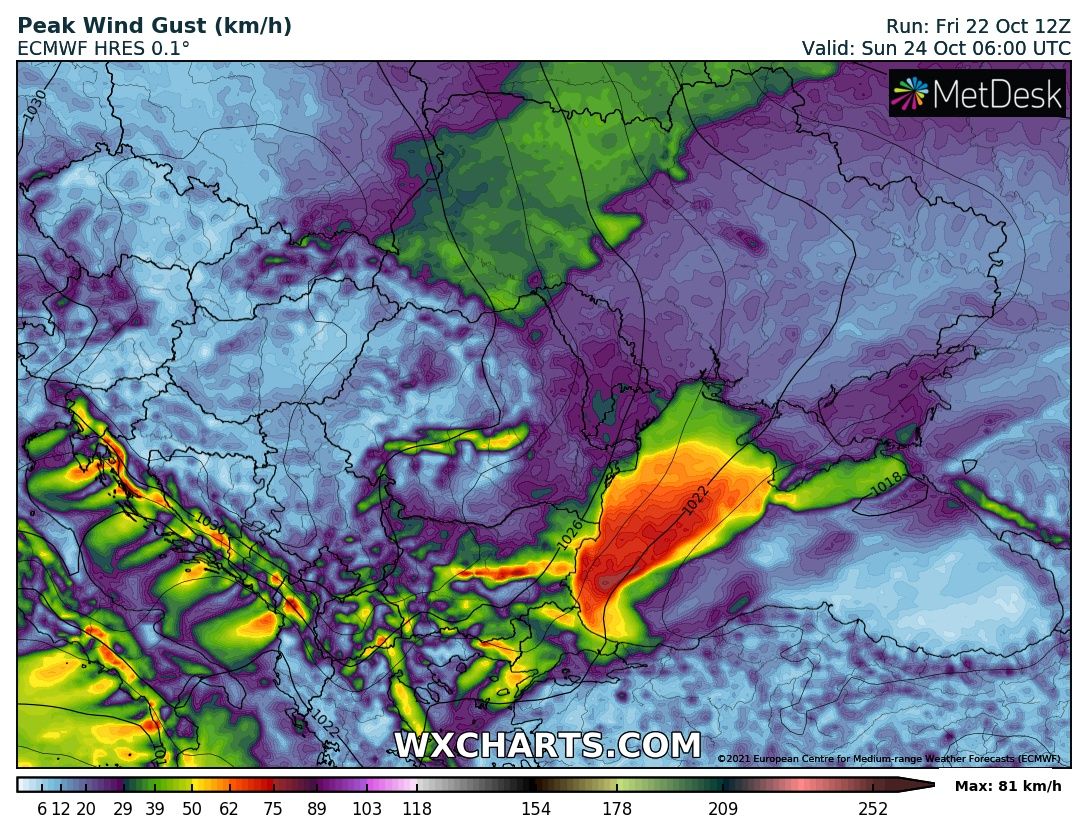 From Monday for several days the weather will be dry but cool. The morning hours in many places will be foggy and with temperatures between 0 and 5 degrees. Although the sun will appear, the next hour thermometers will fluctuate between 10 and 15 degrees.
What is the forecast for your region you can see HERE.
To learn the first news from Bulgaria and the world, download the new NOVA application – for Android HERE,, iOS (Apple) HERE and HUAWEI AppGallery HERE.