We get drunk nicely
This fall, the classic rum baba is fading away to make way for a new creation, the " rum babka ". Imagined by Michelin-starred Chef Alan Geaam and his pastry chef Julien Noray, with Thai Phraya rum, this new pastry is to be discovered in a limited edition from October 11 to 16, 2021.
Babka Phraya x Alan Geaam – At the Flamel bakery, 34 Rue de Montmorency 75003 Paris
---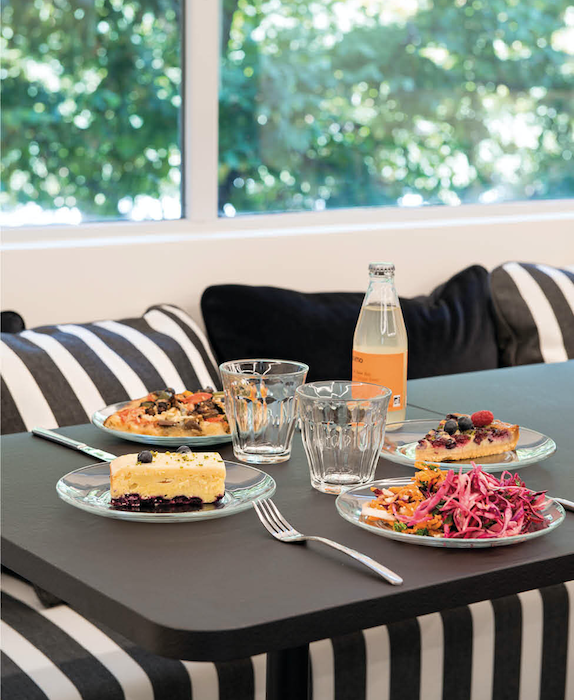 We cultivate ourselves in greed
Before or after an exhibition at the Jeu de Paume, we settle in at the brand new Rose Bakery for a healthy meal. On the program, risotto, vegetable pies, falafels, eggplant caviar, smoked salmon and scrambled eggs and other carrot cakes, red fruit coulis cheesecake, hot scones. Whether sweet or savory, at Pink bakery, everything is homemade and organic.
Boulangerie Rose at Jeu de Paume, find out more – © Nicolas Mathéus
---
We cook only seasonal products
With The Campanier, we receive every week, at home or relay point, a large basket of more than 5 kg of organic and seasonal fruits and vegetables (Reinette Apple, Courgette, Cauliflower, Carrot, Chard, Sweet Potato, Eggs x6) produced in Ile-de-France. Ultra-fresh, they come from producers located in the Ile de France region. And if you run out of ideas, you can also order the box to cook 5 delicious seasonal recipes.
Find out more – © Laura Jalbert
---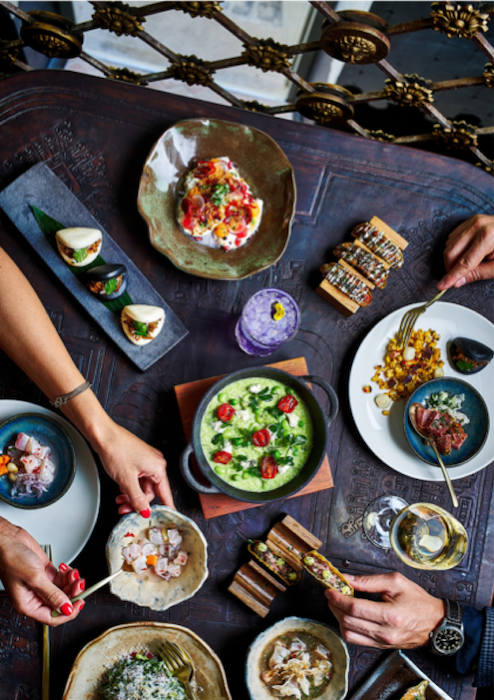 On the brunch like in Lima
We sit at the table in Peruvian fashion at Coya who offers his new peruvian brunch every Saturday and Sunday, with a selection of starters, such as Chicken Corn Empanadas, Crispy Pork Belly, Pumpkin Taco; a choice of a pulled pork sandwich, eggs casserole with black beans, a sea bream in escabeche and finally desserts full of exoticism such as the Piña Colada composed of roasted pineapple, coconut and a mousse rum.
---
We offer ourselves a very nice escape
Loin of the bustle, the Sicilian chef Ignazio Messina welcomes its guests aboard their boat for lunch, dinner, a full day or a night on the Big Blue off Cefalù in Sicily. He offers his divine cuisine prepared on site: octopus salad with citrus fruits, anchovy bruschetta, oregano, olive oil and fresh tuma or even pasta with fresh langoustines, lemon zest and mint.
Until the end of October – Info and reservations
---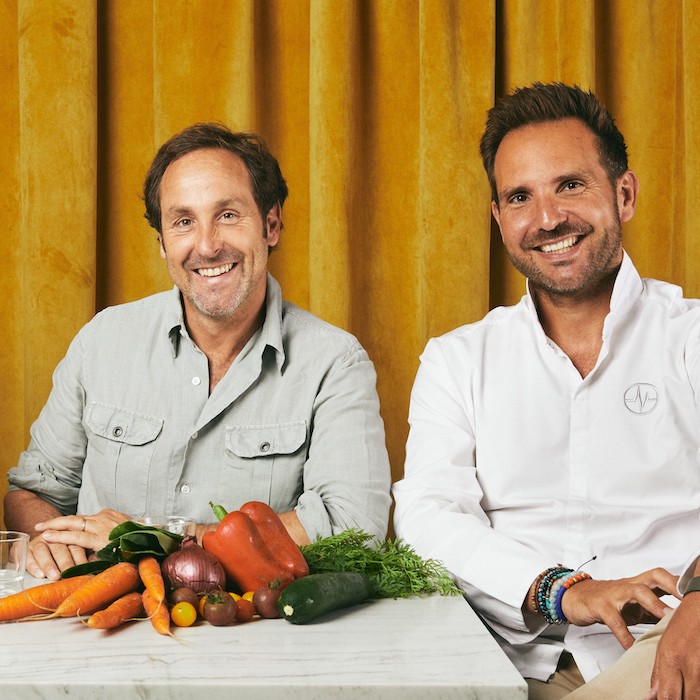 We make our children love vegetables
The pastry chef Christophe Michalak and the founder of Polichinelle Steve Burggraf are embarking on the challenge of making children love fruits and vegetables with tasty seasonal recipes, without meat or fish, created especially for them. On Wednesday October 20, they will receive children from 4 years old for fun activities around fruits and vegetables and many vegetable delicacies to savor.
Info and reservations – © Romain Buisson
---
We taste the lightness
French flower is a new organic sparkling wine without alcohol created by Constance Jablonski and Maggie Frerejean-Taittinger. This is a vegan recipe made from dealcoholized wine, grape juice and natural flavors such as lemon. Made in France, French Bloom offers a range including "Le Blanc" and "Le Rosé" and will be available exclusively at La Grande Epicerie in Paris from October 8.
---
We feast in a carbon-free way
Le Fooding launches the National Zero Carbo Day. On October 20, nearly 70 chefs, all over France, pledged to respect the Zero Carbo charter of the Ekodev agency, to prepare meals low in CO2 emissions and washed down with Bordeaux wines from committed viticulture, sustainable and eco-responsible. And to end the day, 3 low-carbon performance dinners: in Marseille at Christian Qui, in Paris at Nosso, and in Bordeaux at Symbiose.
Info and ticketing – © Julien Roux
---
We learn to control the flame
Because we grill whatever we want, summer and winter, on the occasion of the 2021 edition of the Semaine du Goût from October 11 to 17, Weber rediscover barbecue gastronomy in its Grill Academy. With courses for all levels, learn or become a master of American BBQ, Land & Sea, regional BBQs, special Smoking and even learn how to make, from foie gras to dessert, your complete Christmas menu!
Info and reservations © Paul Hermann
---
We take pleasure in taking the train
The heads representing the station service for the operation Station managers, from October 8 to 17 in more than 30 stations in France. For this 8th edition, regional terroirs are once again in the spotlight thanks to the talents of the chefs. And this year again, in parallel with the event, a cooking competition will select the best regional recipes offered and then simmered by amateur cooks. Meet on the 8th at Paris Saint-Lazare station, for a culinary show concocted by Michel Roth **, Michel Rostang **, Christian Le Squer ***, then from October 11 for the stops in the region.
---
We treat ourselves to large tables at low prices
From October 14 to November 28, TheFork is celebrating by sharing a selection of tables among the best in France, to discover in a privileged way with 50% reduction on the menu of all participating restaurants. La Fourchette Festival and up to 25% reduction at participating Michelin restaurants.
ALCOHOL ABUSE IS DANGEROUS FOR YOUR HEALTH, CONSUME IN MODERATION.