Posted on 09/30/2021 3:30 PM
With 140 runners at the start, the meetings of the Coupe de France, the Route Adelie and the Classic Loire Atlantique are to be followed on 01 and 02 October.
International professional cycling course class 1.1 Route Adélie is the 11th round of the Coupe de France which takes place on Friday in Vitré. This unmissable event, normally scheduled for spring, takes place for the first time on this date, after a blank year. The field is interesting with big names in the peloton, like Guillaume Martin, Nacer Bouhani, Valentin Madouas, Dorian Godon, Christian Odd Eiking.
Regarding the route, a large loop of 21.1 km will be covered 6 times and a smaller one of 8.9 km 8 times, for a total of 197.8 km! False flat, revivals, 6 times the coast of Perugia, a technical crossing of the city of Vitré … In short, the show in anticipation from 11:45.
Route Adélie 2021
Saturday will follow the Classic Loire Atlantique which will take place in the Nantes vineyards with a 16.8 km circuit which will be covered 11 times, making a total of 182.8 km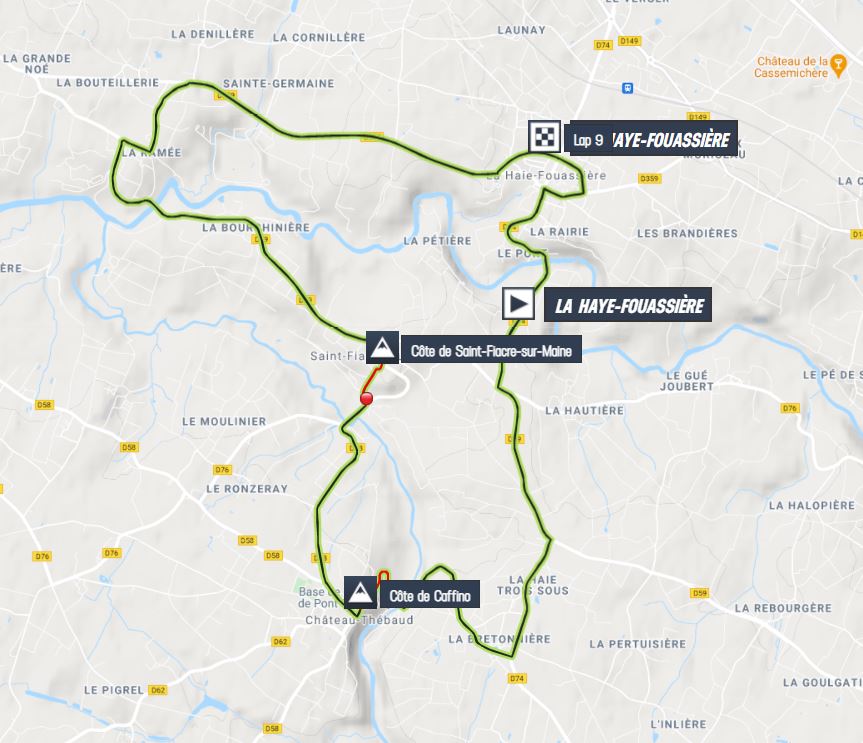 Classic Loire Atlantique course
Dorian Godon: "Running to win"
"I'm approaching these two rounds of the Coupe de France after ten days where I was able to train properly and vary the pleasures. In agreement with the AG2R CITROËN team, I participated in a marathon mountain bike event and a cyclosportive. These are free efforts. I was also able to watch the world championships on television. I'm very happy for the France team, it was a great race. The end of the season is approaching and I have five great events left. At this time of year, many are tired. We could witness unbridled scenarios. The goal will be to run to win, without thinking about the Coupe de France, even if it remains the common thread. In any case, the classification is declining so you have to play the leading roles to look for big points. On a good team, able to do it. "