Maccabi Rishon Lezion announced today (Sunday) the signing of center Malik Day (2.06, 28), who will wear the uniform until the end of the 2022/23 season. Dame is the third foreigner to join Guy Goodes' team this summer, after Chris Claibran and TJ Williams. Dame is currently playing with the Senegal team in the African Championship, at the end of which he will arrive in Israel for the start of the upcoming season.
Dame played two years at the University of Westton (where Merkel Poltz played) and scored 5.5 points and 5.4 rebounds alongside 2.4 blocks per game. He then moved on to the Development League, before being cut and moving to the Bosnian League, where King was the blockbuster with an average of four games. He later played in the French and Bulgarian leagues, where he also excelled as the king of blocks.
He spent the 2020/21 season in Andorra uniform in the Spanish league and EuroCup, where he recorded 14 minutes per game and recorded 5.8 points and 3.3 rebounds alongside 1.7 blocks. Apart from the foreign advertisement, Goodes' staff also consists of Captain Noam Dovrat, Tal Peled, Igor Kolshov, Netanel Artzi, Guy Platin, Eliran Hadad and the citizen Max Wagner.
Goods Said of the new acquisition in color: "We are delighted that Malik has joined the club's squad. Malik, Senegal's player and deputy king of blocks in the Spanish league is a fine defensive player and athlete at the highest level. Has experience in the Eurocup with Andorra At Beit Maccabi. '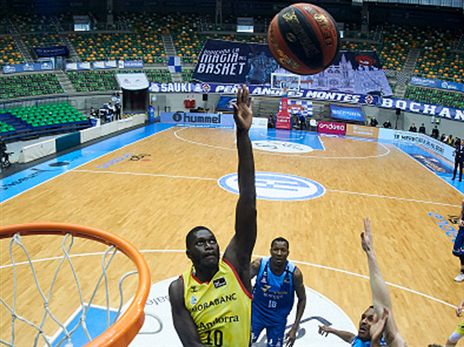 Enough. Getty