Where the game is played:
Stadium: Dacia Arena
City: Udine
Capacity: 25144 spectators7:44 pm
Welcome to the live match of the 20th day of Serie A, Udinese and Verona face off.7:44 pm
It's almost time for the Udinese-Verona start. Both teams returning from a victory in the last round of the championship.7.45pm
UDINESE Lineup (3-5-2): Silvestri – Becao, Bijol, Perez – Ehizibue, Samardzic, Walace, Arslan, Udogie – Beto, Success.7:52pm
VERONA training (3-4-2-1): Montipò – Magnani, Hien, Ceccherini – Depaoli, Tameze, Sulemana, Lazovic – Lasagna, Braaf – Djuric.7:53pm
UDINESE bench: Padelli, Piana, Festy, Masina, Lovric, Abankwah, Buta, Ebosse, Pereyra, Semedo, Pafundi.7:54 pm
Bench VERONA: Berardi, Perilli, Zeefulk, Verdi, Piccoli, Terracciano, Ngonge, Kallon, Cabal, Duda, Coppola, Joselito.7.55pm
Sottil's choices: Beto and Success in attack, Ehizibue and Udogie on the outside lanes. In midfield space for Samardzic and Arslan, Pereryra on the bench.7:57pm
Zaffaroni's choices: Djuric leads the attack, Lasagna and Braaf in support. Tameze and Sulemana in the midfield, Lazovic and Depaoli on the wings.7:59 pm
Verona have won two of their last three league games, as many as in the previous 21.7.50pm
1′
UDINESE-VERONA first half starts! The referee Pairetto directs the match.8:51 PM
4′
GOAL! Udinese 0-1 VERONA! Autorete of Becao. Lazovic's shot from distance, Becao's deflection of the header, the ball rears up, nothing to be done for Silvestri.
Look at the profile of the player Rodrigo Becão21:26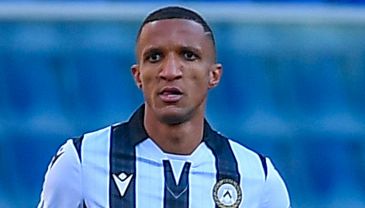 6′
Lazovic from the flag, Silvestri blocks the ball.8:52 PM
8′
Success on the ground in pain after a challenge with Magnani, game stopped.20:54
11′
Udogie's cross shooting, intercepted by Magnani.8:58 PM
12′
UDINESE OPPORTUNITY! Opportunities from the center of the area for Success, Montipò opposes diving.8:58 PM
13′
Arslan wedges himself into the area, but loses the moment to shoot towards goal.20:59
15′
Two consecutive corners for Verona, both beaten without result.21:01
17′
MAGNANI cautioned for non-regulatory behaviour.21:05
17′
Magnani intercepts a shot by Samardzic with his arm, a free-kick from the edge of the box for Udinese.21:05
19′
UDINESE OPPORTUNITY! Free kick by Samardzic, ball on the barrier, then Arslan tries, Montipò takes refuge in a corner.21:07
21′
GOAL! UDINESE 1-1 Verona! Samardzic network. Ehizibue's low cross, Beto's side, Samardzic in the left-footed area beats Montipò with an angled shot.
Look at the profile of the player Lazar Samardzic21:24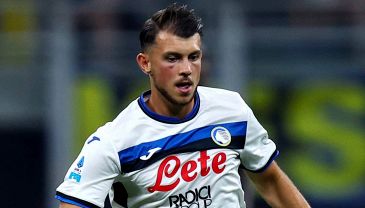 23′
Foul in attack by Beto, the referee intervenes, Verona starts again.21:12
25′
Lasagna does not allow Samardzic space for a cross and also earns a throw-in.21:12
28′
Prolonged action by Udinese, Verona does not concede any openings.21:15
30′
BETO booked for foul play on Magnani.21:17
32′
Samardzic tries from a tight angle, a shot deflected for a corner by Hien.21:18
32′
UDINESE OPPORTUNITY! Corner by Samardzic, Bijol misses the target from a favorable position.21:19
33′
Djuric sinks for Lasagna, Bijol in the slide harpoons the ball.21:21
36′
Problem for Arslan after a conflict with Tameze, the medical staff on the field.21:23
39′
UDINESE OPPORTUNITY! Montipò closes Beto's goal on the way out, Magnani saves from Udogie's shot.21:26
42′
CECCHERINI booked for foul play on Arslan.21:28
43′
Free kick from Samardzic, the ball does not pass the obstacle of the barrier.9.30pm
44′
Successful attempt from long range, oversized shot.9.30pm
45′
The referee allows one minute of recovery.21:32
45'+1′
Great first half: UDINESE 1-1 VERONA! Own goal by Becao, goal by Samardzic.21:37
The first half ends in a draw between Udinese and Verona. Guests ahead with a shot by Lazovic deflected decisively by Becao, Samardzic scores the equalizer on an assist from Beto. Opportunities for Udogie, Bijol and Success.21:35
Ball possession in Udinese's favor during the first half: 56.2%.21:36
46′
substitution VERONA: Coppola enters Ceccherini leaves.21:50
46′
UDINESE-VERONA second half starts!21:50
46′
VERONA OPPORTUNITY! Bank of Djuric, Lasagna anticipates Bijol and Silvestri outgoing, saves Perez.21:50
46′
Headshot for Djuric after a fortuitous tackle with Becao.21:50
48′
Djuric returns to the field with a showy bandage.21:51
49′
UDINESE OPPORTUNITY! Corner by Samardzic, header by Perez, Montipò responds present.21:52
50′
SULEMANA booked for foul play on Success.21:53
51′
Samardzic's free kick, Montipò keeps a good guard in a dive.21:54
53′
Problem for Depaoli, game stopped for a few moments.21:56
56′
Walace's cross, Magnani's header deflects for a corner.21:59
57′
Weak and central shot by Arslan, easy grip by Montipò.21:59
58′
substitution VERONA: Duda enters and Sulemana leaves.10:01pm
58′
substitution VERONA: Terracciano enters Depaoli leaves.10:01pm
60′
Lasagna in the area loses the moment for the conclusion, nothing done for Verona.10:03pm
63′
Arslan in pain, Udinese medical staff on the pitch.10:07pm
65′
Substitution UDINESE: Lovric enters Arslan leaves.10:08 pm
68′
Udogie puts in the center, Coppola heads away.10:11 PM
70′
Misunderstanding between Samardzic and Success, Udinese's action vanishes.10:12pm
73′
substitution VERONA: Ngong enters and Braaf leaves.10:15 pm
75′
VERONA OPPORTUNITY! Ngonge kicks from the edge, Silvestri stretches and deflects for a corner.10:18 pm
77′
Cross from Terracciano, Lasagna shoots from inside the area, rejects Bijol.10:20 pm
80′
Restart of Verona, Perez closes on Lasagna.10:22 PM
81′
Silvestri's relaunch on Lasagna's feet, the attacker immediately kicks towards the goal, Perez rejects.10:24 PM
83′
Dangerous Verona: left around Lasagna, Silvestri is there.10:26 PM
85′
Substitution UDINESE: Ebosele enters Ehizibue leaves.10:28 PM
85′
Substitution UDINESE: Ebosse comes in and Udogie comes out.10:28 PM
86′
substitution VERONA: Piccoli enters Djuric leaves.10:29pm
89′
Just one minute into the 90th minute, the result was equal between the two teams.10:33 pm
90′
The referee allows five minutes of recovery.10:33 pm