Responding to the questions of Al Jazeera channel, Presidential Spokesperson İbrahim Kalın said, "When we are faced with national security measures, we do not ask for permission, we only decide with our competitors."
Presidential Spokesperson İbrahim Kalın answered the questions raised in the program he participated in the English channel Al Jazeera.
Referring to Turkey's air strikes against Syria and northern Iraq in response to the terrorist attack on Istiklal Street in Istanbul, Kalın said that he would go after these terrorists by air or by land.
Kalın reminded that they have clear evidence that the YPG/PYD knew behind the terrorist attack in Istanbul, and that those who helped the terrorist who planted the bomb were also arrested.
"The attack in Istanbul was approved by the PYD/YPG"
Expressing the practices of the PKK terror policy towards tactical changes in recent years, Kalın said, "Instead of the so-called Syrian Kurds or others, they use people of different nationalities to cover themselves up as a kind of cover. (This attack) was clearly approved by the PYD/YPG." he said.
Kalin emphasized that the PKK and YPG are terrorist organizations, that Syria belonging to these organizations exists, that they are exhausted, that they are exhausted, or that the elements and points in the vicinity of the Turkish borders are legitimate targets for Ankara.
Pointing out that Turkey has aroused the suspicions of the PKK, PYD/YPG in Syria's ground management operation, and did not target the US or Russian forces, Kalın said, "We are telling (US and Russian forces) to stay away from these elements, of course. The PYD/YPG uses the US flag at one point and the regime flag at another to protect itself.
'There are Americans here, they cannot attack us, the regime forces are here, they cannot attack us'. In recent times, though very little, they have sometimes experienced this with the Russians in the past. In my opinion, this shows that the PYD/YPG is being used to legitimize its course with the US to reach Syria's territory." he said.
Spokesperson Kalın, son of Turkey, rejecting the statements from Washington in the direction that the air operations against northern Syria put the lives of the US soldiers at risk, "We sent the message to our US competitors that we will target Americans, civilians, Russians, Iranians or others, and that our targets are PKK, PYD/YPG elements in particular." made its assessment.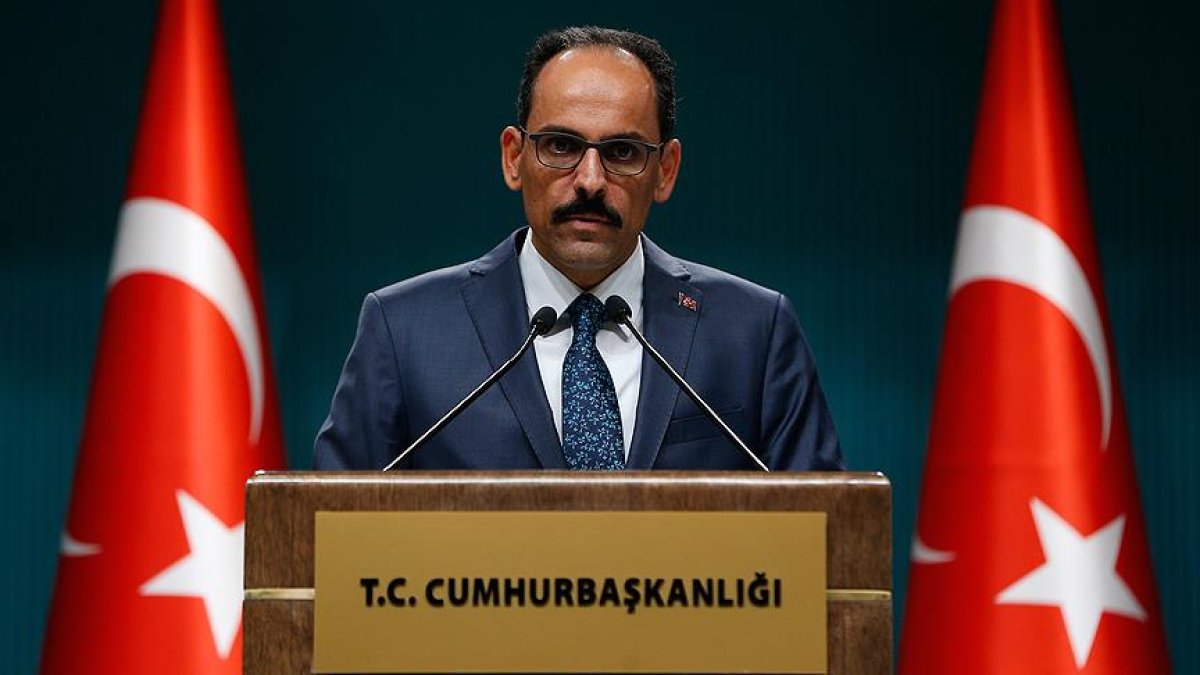 "We don't ask permission when faced with national security threats"
Regarding whether Russia and Iran gave the green light to Turkey's operation, Kalın said: "We don't want to allow ourselves to be faced with national security threats, we are just facing our competitors." used the phrase.
Kalin drew the PYD/YPG elements of reaching Washington at the end of the agreement reached with the USA in 2019, the removal of Turkey from the last 30 kilometers only from the port to which this agreement was taken.
"PYD/YPG is using DAESH detainees as political hostages"
Reminding him of the PYD/YPG's statements within the scope of guaranteeing the arrest of DEASH terrorist organization detainees in northern Syria, in case Turkey's ground operation is launched, Kalın, "This shows that the PYD/YPG is using DEASH detainees as political hostages to get more support, military, political and media support from the US and Europeans for their negotiations." said.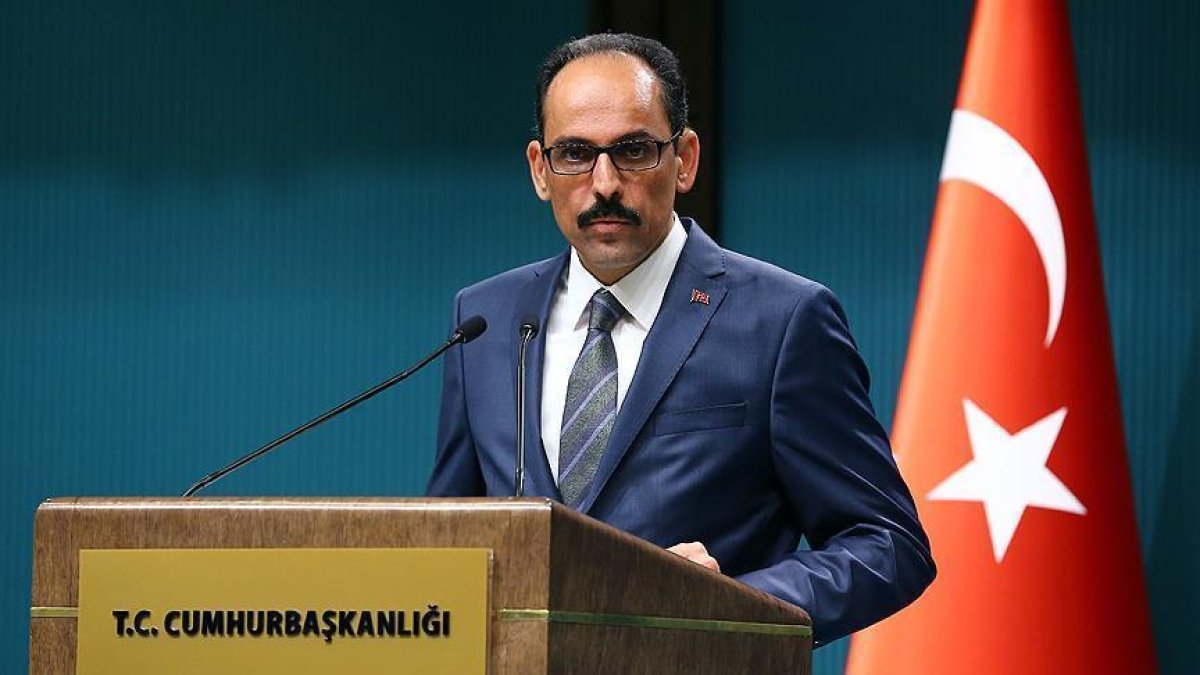 Referred to President Erdogan's messages about meeting with Assad
Kalin stated that he does not know whether or when President Recep Tayyip Erdogan and the Syrian regime leader Bashar Assad will meet.
Expressing his thoughts after many reflections on the field, Kalın drew attention to whether the Assad regime could take a clear stance against PKK, PYD/YPG and other elements in Syria.
Kalin emphasized that Ankara has not forgotten and will continue to support the legitimate Syrian opposition at a time when almost the whole world, especially the USA, Europe and many Arab countries, is forgotten.
Referring to President Erdogan's messages about meeting with Assad, Kalın said, "We don't have an immediate plan for this kind of (Erdogan-Assad) meeting, but our President said, 'If you are responsible guests, if you address security concerns and the political course is allowed, then the political course will be to protect Syria's containment, environmental peace and security, Turkey-Syria restrictions. I'm willing to take any chance on things like maintaining security and order throughout'. So (President Erdoğan) does not say it right away for a meeting or just to meet." he said.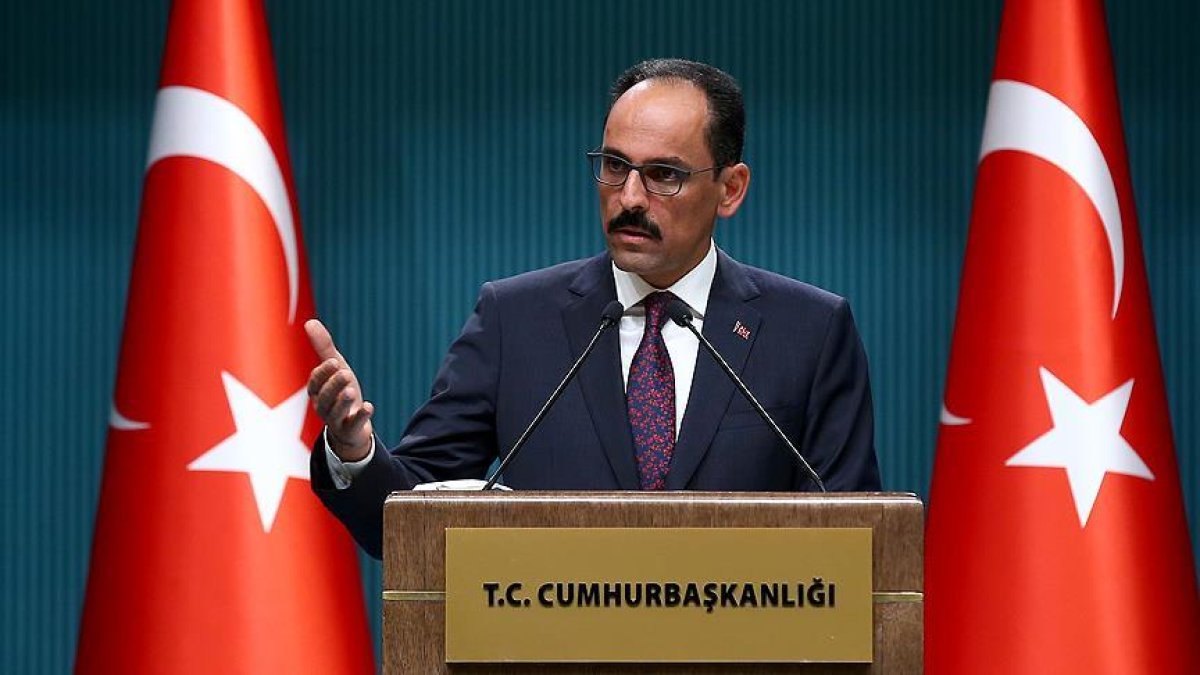 "To say that they represent PKK, HDP or YPG-PYD would be an insult to the Kurds themselves"
Kalin stated that the HDP is represented in the Turkish Grand National Assembly (TBMM) and voted by the people, but it has taken a clear stance against the PKK.
Stating that the HDP's connections with various PKK elements are known, the HDP does not deny this, and this raises question marks. "To say that they represent the PKK, HDP or YPG-PYD would be an insult to the Kurds themselves." he said.
Thick, "First of all, let me state that the PKK does not represent the Kurds, just as DEASH and Al-Qaeda do not represent Muslims on a global scale, neither does the PKK represent the Kurds." used the phrase.
Pointing out that the political landscape has completely changed in the Gulf houses, Kalın stated that this is an opportunity and that this development is welcomed.
Kalin stated that there is a change in the blockade not only applied to Egypt but also to Qatar, "This result between Saudi Arabia and the UAE and Egypt and several countries was against not only Qatar but also us. It was a time when you lost your political, economic, social and many wealth. Now things are starting to change." said.
Stating that it was not the right path followed before and maybe they were looking at the decks, Kalın said that the policy structures of the USA and other countries may not emerge from the countries living in their dreams.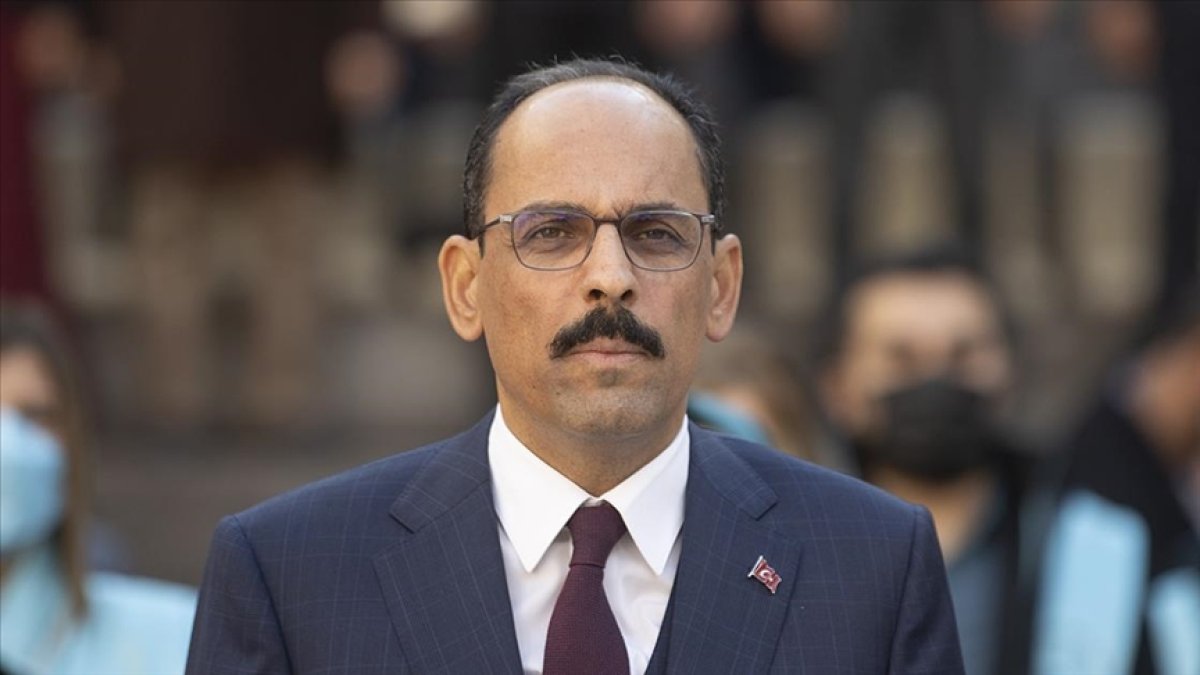 Asked if Erdogan and Sisi will meet soon
Kalin answered the question of whether Erdogan and Egyptian President Abdel Fattah es-Sisi will meet soon. "Nothing is planned at this point but how things will go again, there is still work to be done on both sides but it would be helpful to spread a handshake to address these issues. Sometimes these interests and perspectives create changes and some of the costs, and you evaluate that price." he said.
Bold believes that a new page has been opened and that economic and political power will combine the forces of social capital to help peace and stability in the region enjoyed by all, "We have always believed in cultures that Iran is engaged rather than isolated. Engaging with Iran is always a better option than to include[Iranians]in the geopolitical picture of the region, than to isolate or attack Iran." made its assessment.
Noting that it is recommended to have a close perspective, including Iran, Kalın said, "Let's strengthen the business instead of shooting magazines against each other." said.
Sözcü Kalın said that "a zero-sum game" He said that those who consider the absence of, especially the geopolitical position, history, culture and geography of Turkey between the east and the north, the west and the south, believed in the course of this policy over the years.
According to the news of AA; Thick, "It's a blessing if you use it right, but it's a burden if you don't." It was stated that this balance between different borders was tried to be maintained.