On the occasion of the exhibition "Marseille, rock city (1956-1980)" which is currently held at the L'Alcazar library, Gomet invites you to explore the city off the beaten track. What to remember that before rap, there was rock and that Marseille can still offer some good moments before having too many gray hairs.
mine of idols
Only a few days left to appreciate the delicate work of the Varois Vincent Muraour who sketched, with his graphite pencils, the portraits of his musical heroes. And often ours. From Gene Vincent to Lou Reed, via Tom Waits, Alain Bashung, The Rolling Stones for the best known, but also punk-rock Marc Eitzel or folk Tim Buckley…: the collection includes 50 and 25 are associated, such as LP covers, on the picture rails of the restaurant Voûte Virgo – art & counter, opposite the Mucem.
> until October 19, 2022
> Vault Virgo V/V, 44 bd Jacques Saadé, Marseille 2nd
Rayon Concerts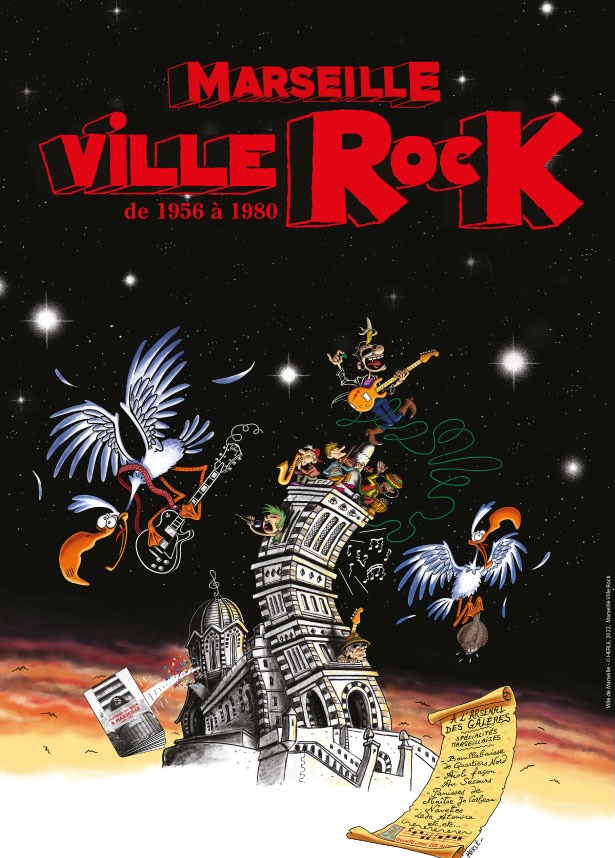 Parallel to the exhibition at the Alcazar, thanks to which the elders will remember and the youngest will discover what rock means, the network of libraries in Marseille is programming a series of exceptional concerts. Exceptional, indeed, since it will be for some the occasion to reform their group of the time. With Amalgame, this is the case for Roland, Christian, Gérard and Dimitri who even had the very young Jean-Pierre Foucault as their first manager. Also on display is Carrona Machination and of course Quartiers Nord. Not to mention a few conferences on psych rock, Marseille rock, hard rock, new wave, punk, proto punk to complete the program.
> until December 31, 2022
> Concerts on October 14, 22 and 29, conferences on October 25, November 2, December 10 and 14. Detailed program on www.bmvr.marseille.fr
Guaranteed expertise


Opened last February, this savvy bookstore and record store is a haunt for many rock fans because Dom, creator and manager of the place, is also an independent publisher behind Camion blanc, "the publisher that conveys rock!". Today the Cultures obliques house is still a specialized and independent publisher. To name just a few recent publications: Dépêche Mode, Mark Lanegan or the enormous biography of Front 242 (pronounced 2.4.2). On the vinyl side, new or used, more than 5,000 references selected and assumed by Dom, whose expertise will reassure neophytes.
> 6, rue Edouard Delanglade, Marseille 6th
> closed Sunday and Monday.
> culturesobliques.com we Facebook
And the succession?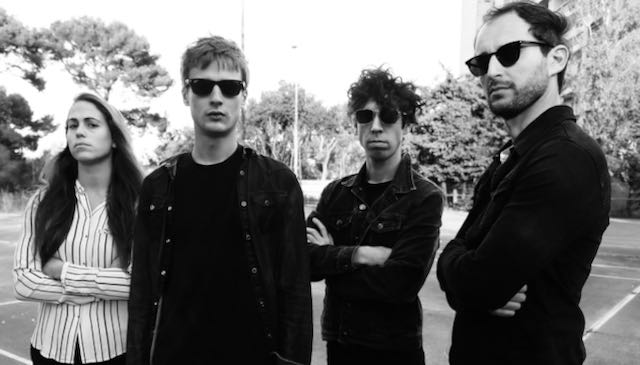 You can listen to it at Lollipop Music Store. A stone's throw from Cours Julien, this café-record store, also an independent label, organizes showcases. October 21 will be released Sleepless nights – a compilation of 16 groups, from here and elsewhere, rock, punk, power and post pop, including Parade. This group of 4 young people from Marseille was selected in 2020 by the Printemps de Bourges as "New talent" and will release his new album in early 2023. Things are going well for them…
> 2, bd Théodore Turner, Marseille 6th
> Open Tuesday to Saturday from 11 a.m. to 1 p.m. and from 1:30 p.m. to 7 p.m.
> http://lollipopmusicstore.fr/ we Facebook