Hundreds of people came to Joliet on Sunday to experience the revival of the Slovenian Harvest Festival.
Many of those who came to the festival because of their Slovenian heritage, such as Kay Whiteley from Joliet. Whiteley traveled to the event with her family to enjoy the music and food she knew from her childhood.
Some of these foods included smokie, or smoked sausage, and poticas, a walnut roll.
"We grew up on smokestacks and potholes," Whiteley said.
The event was hosted by the Joliet Area Historical Museum at the former Rivals Park picnic area at Haunted Trails Family Fun Center, 1423 N. Broadway St., Joliet.
While the main festival was at this location, attendees could also visit the Martin & Emma Plaininsek Slovenian Square Museum, 1314 Elizabeth St. Ray Končar, one of the musicians at the festival, described the museum as "a step back into the past".
The visitors of the festival did not only enjoy smokies and poticas, but also beer, wine and štruklje. Some of the musical groups that performed at the event are Ray Koncar & The Boys and Pojoči Slovenci. The audience also saw traditional Slovenian folk dances.
The festival started on Sunday at 1 p.m., and by 3 p.m., according to the festival organizers, around 240 people had gathered. The event was planned until 8 p.m
"The turnout proves what we hoped, that this culture is still alive and well. And it's fun," said Gregory Peerbolte, executive director of the Joliet Area Historical Museum.
Margie Cepon, who managed the festival together with Don Govoni, said that many Slovenians immigrated to the area, including her parents. She said that she is a Slovenian in the first generation.
Čepon said that the holiday is traditional in some regions of Slovenia, where harvest is celebrated in autumn.
"Slovenes are happy people. They like to dance, they like to sing," said Čepon.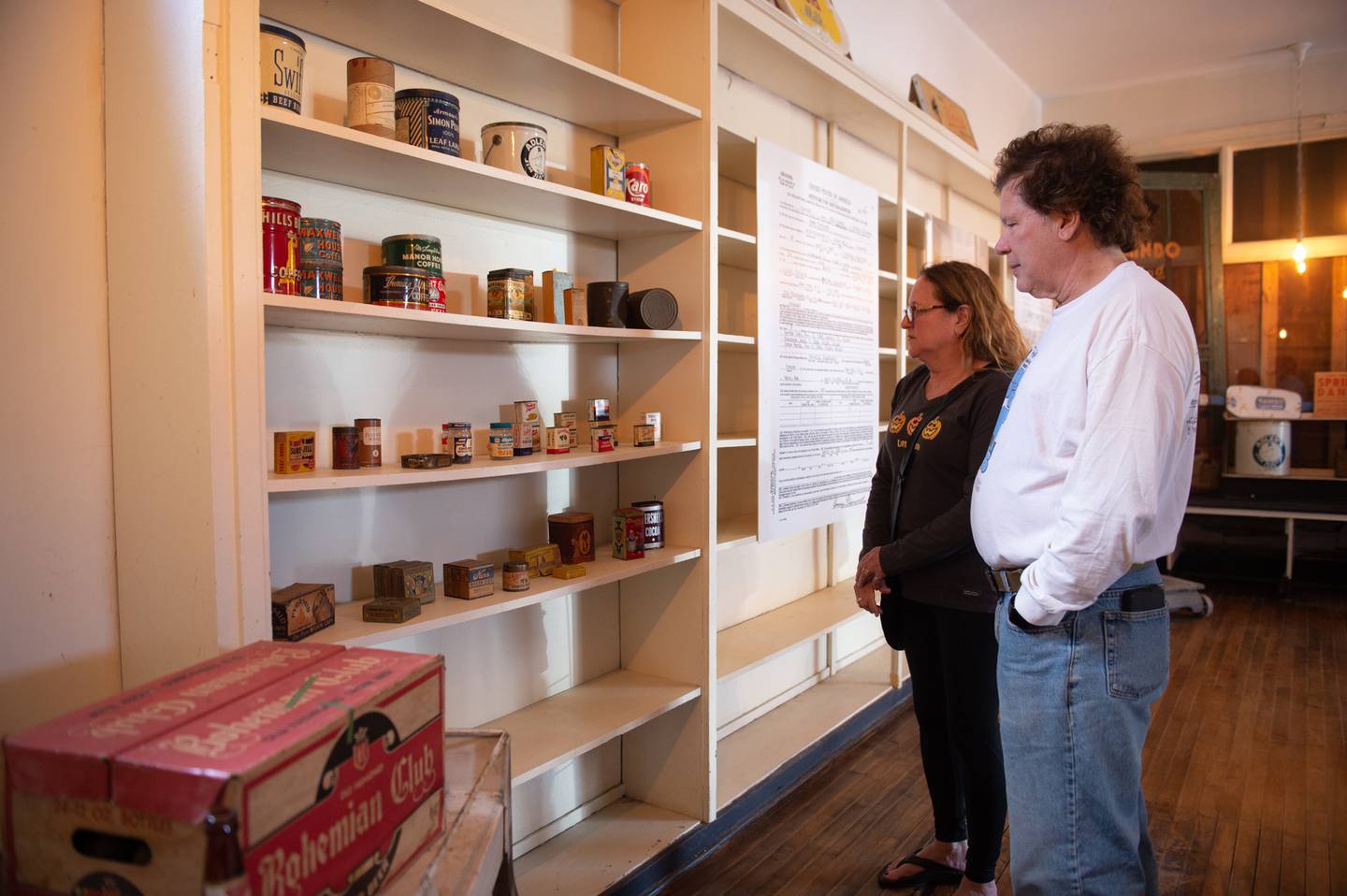 The festival was attended by Alenka Jerak, Consul General of the Republic of Slovenia and John Vidmar, Honorary Consul General of the Republic of Slovenia for Illinois.
Former Joliet City Councilman Michael Turk was honorary mayor at the Slovenian Festival.
As part of the event, Turk shared a glass of Kobal wine with Joliet Mayor Robert O'Dekirk, Peerbolte, Jerak and a few others. The crowd around them was encouraged to sing along to the Slovenian toast Živia.
"It's great," Turk said after drinking the wine.
The Turk is half Slovene and said that being mayor is a humbling honor that brings back memories of his childhood.
O'Dekirk thanked museum staff, sponsors and others for helping make the festival happen.
"It's a great event and a beautiful day. I'm glad we're all here to enjoy. Obviously, your community has been in Joliet for many, many years," O'Dekirk said.