contents
Spring 2022 will go down in history, not only positively. From March to May it was around 2.5 degrees too warm in Switzerland and the sun was working overtime across the country. The downside of the coin: It was massively too dry. This could still have fatal consequences in the summer.
Spring 2022 is one of the warmest in Switzerland since measurements began. It was only clearly warmer in 2011 and 2007. 2017, 2018 and 2020 were similarly warm to the past three months. The Central Plateau was also similarly warm to this spring. In the past 3 months, the temperature in almost all of Switzerland was a good 2.5 degrees above the climatologically relevant standard for the years 1961 to 1990. The excess heat was greatest in eastern Switzerland and lowest in Ticino. In places it was only a good 2 degrees warmer than the long-term average. Most of the excess heat can be traced back to March and especially May. In May, the temperatures were even around 4 degrees above the long-term average. In April, on the other hand, it was "only" about 1.5 degrees too warm.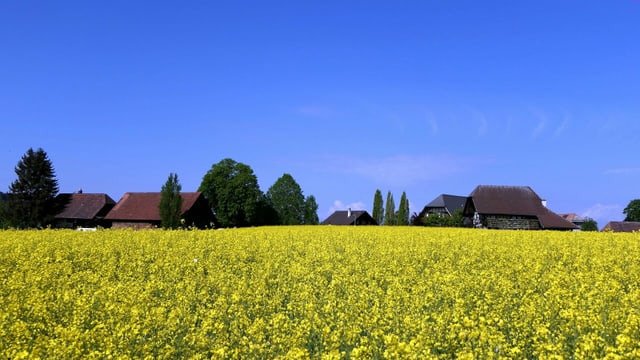 Sometimes even hot in May
In May, some new maximum temperatures were even measured. A total of 12 measuring stations on Switzerland's official measuring network recorded new local maximum values ​​for the month on May 20th. The daily high was measured in Chur with 33.8 degrees. In Chur of all places, however, it is not enough for a local monthly high. This is still dated May 25, 2009 with 34.0 degrees. Incidentally, the national May record is still 35.1 degrees, measured in Sion, and was also recorded on May 25, 2009. This was the warmest May day in Switzerland ever. The May heat can also be verified by the number of hot days. As a rule, there is already one hot day in May in Sion and in Chur every other year. This year, 30 degrees was reached or exceeded on 4 days in Sion and Visp, and on 3 days in Chur. The situation in the north is similar. As a rule, there is a first hot day in May every 5 to 10 years. This year there have already been 2 hot days in Basel, Geneva, in Niederamt in Solothurn and in the lowest Aare valley.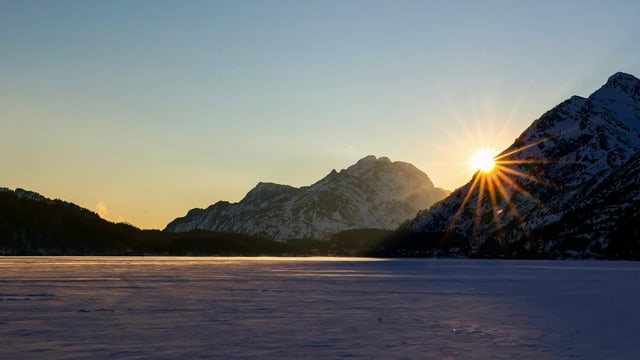 Cold phases, but little frost
Especially in March there were probably also icy sections. On March 8th, -8.3 degrees were measured in Tänikon in the canton of Thurgau. The following day -6.7 degrees were registered in Stabio in the Mendrisiotto. Samedan recorded the lowest temperature of spring with -22.6 degrees, dying on March 6th. If you take the trough at Zurich Airport as a reference for the frost, the frost in spring 2022 was merciful. There was air frost for the last time on April 11, and weak ground frost for the last time on April 29.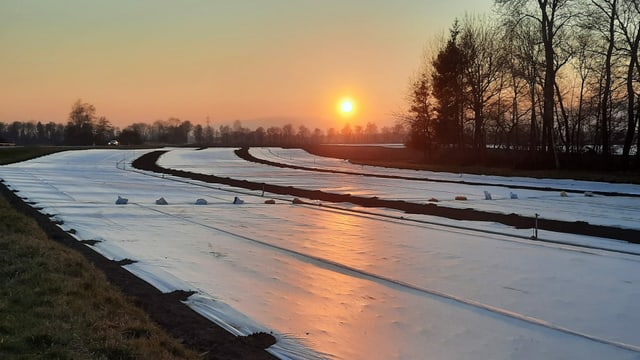 The sun likes Switzerland
This spring the sun was working massive overtime in our country. Most places had well over 600 hours of sunshine. In Bern. It was even around 700 hours in Geneva and Sitten. However, it is not enough for records. In 2011 and 2020 it was even sunnier. At that time, Berne had 769 and 745 hours of sunshine respectively. In Bern, St. Gallen and Zurich, about 50 percent more hours of sunshine than usual were noted, in the other places it was between 10 and 45 percent. In these statistics, the Ticino stations are at the end of the table with only around 15 percent more sunshine than usual. This is primarily due to the fact that it is also very sunny in Ticino in other years. The month of March in particular contributed to the massive surplus of hours of sunshine, which in some cases was the sunniest since measurements began, for example in Aarau, Lucerne, Schaffhausen, St. Gallen and in Arosa. In many other places it was the second or third sunniest March after 2003 and 2012.
Precipitation was scarce
Autumn 21 and winter 21/22 were already too dry in many places, now spring was also significantly drier than usual. In Geneva and Sion not even 100 millimeters of precipitation fell in the past three months. Only in the north and east of Switzerland was the drought within limits, with 60 to 90 percent of the usual precipitation. In central and southern Ticino, on the other hand, there was only 30 to 40 percent of the usual spring precipitation, in Geneva and Sion it was just over 40 percent. But it is also a fact that in 2011 it was even drier in many places.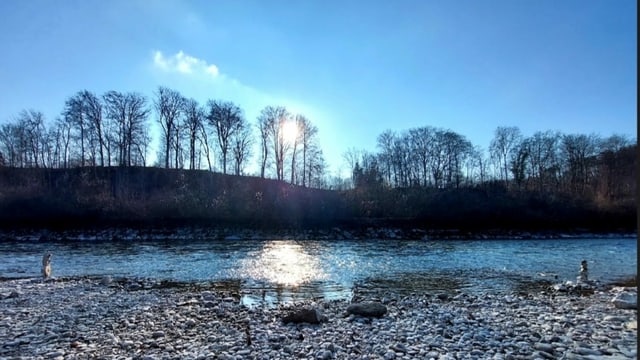 Is the missing water now becoming a problem?
In the past few days, there has been repeated talk of a hot summer. If it really gets hot for a long time, the water would be the main problem. On the one hand, it has been far too dry for months, but above all there would hardly be any snow left as a water reserve this year. At most snow measuring stations in the Alps you are in the area of ​​the minimum for the end of May. On the measuring field of the Weissfluhjoch, the snow depth was still 35 centimeters on Saturday. For this date, the minimum value is 35 centimeters, so the low has been equalized. As a rule, on May 28th there is still 1.4 meters of snow on the Weissfluhjoch. This means that only 1/4 of the usual snow water reserve will be available to us in the coming months. In many other places, too, the snow readings are in the minimum range, south of the Alps it has even snowed completely up to high altitudes. It is therefore to be hoped that heavy precipitation will continue to fall in the coming summer months. However, the amounts of precipitation should not be as great as last summer.